Poland: Impressive rebuilding process in Krakow
source: StadiumDB.com; author: michał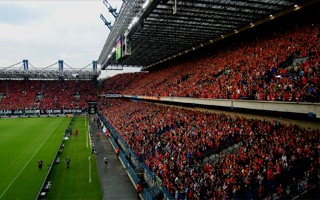 Just 3 months ago the football club was on the verge of liquidation. But with millions pouring in from individual and corporate donors, Wisła is alive and well. Even more, the football team broke Ekstraklasa's record for season tickets and expressed the will to take over management of the stadium.
Back in December no-one knew who is the actual owner, will the club be able to stay afloat at all, where would it play if so. It was the worst New Year's Eve in decades for fans of Wisła Kraków, who were used to celebrating championships rather than thinking whether it would be their team's last year in operation.
Thankfully the rebuilding process is so far exceeding any expectations. A number of great initiatives were born to help Wisła get back on its feet after the former board had fled the sinking ship. Interim chairman Rafał Wisłocki announced the club's ownership and operation would be redefined before a new main investor is found to steer Wisła again onto European waters.
The club now also has a new board of directors, consisting of Tomasz Jażdżyński, Jarosław Królewski and Dawid Błaszczykowski (brother of Kuba, who agreed to play pro bono during reconstruction of the team). Each of them contributed over PLN 1 million to pay off urgent arrears.
Along came thousands of supporters, over 1,500 of whom have already agreed to become 'socios' (not actual shareholders, rather volunteering monthly payments towards saving the club), while release of 5% of Wisła's shares to individual owners delivered over PLN 4 million (nearly €1m) within a few days.
With immediate threat of bankruptcy out of the way, this week chairman Wisłocki announced that Wisła would be willing to take full management of the huge stadium for the first time since its completion in 2011.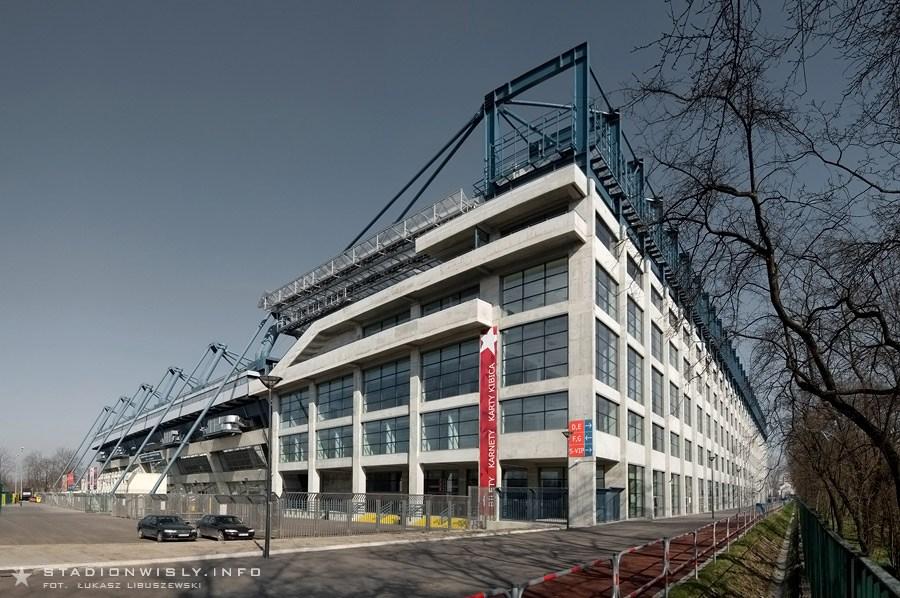 © Łukasz Libuszewski
Keep in mind, back in 2011 the stadium was deemed far too expensive and impractical for the club to claim management and cover all running cost. Now the annual upkeep of €1 million seems manageable for the team, however under some conditions.
These will be outlined during a city council's sports committee meeting in April. Most likely Wisła would expect the city to invest in redesign of some of the building's vast floor space, currently not suited for commercial lease.
Now that players' wages have been covered and the club is back on its feet, the socios are diverting some of their funds towards building a covered training field for their beloved club. With Wisła's fanbase rallied around it, the White Star also managed to break Ekstraklasa's record in season ticket sales, as of yesterday at over 15,000. While it's not Poland's highest number of season tickets sold (set by Widzew at over 16,000), keeping up such occupancy would likely be enough to balance stadium management, combined with its commercialisation.
This Sunday, for the first time since October, Stadion Henryka Reymana will be sold out for the derby game against Cracovia. Even seats with obstructed views were grabbed by fans within minutes, seeing servers crash for a while. It's noteworthy because it's going to be the first 'Holy War' game to sell out since the entire stadium is open to the public – not once before has the game attracted 30,000+ fans.
Also noteworthy, the game will see no organised support from Wisła's ultras, who are protesting against the club's ban on symbols associated with the crime group Sharks, widely considered to be among the culprits of the team's recent crisis. In order to prove credible to investeros and regular supporters, the team has entirely cut ties with people associated with the gang or its unofficial subsidiary, the Wisła Kraków Supporters Association (SKWK).