Poland: Wisła broke and homeless. For now
source: StadiumDB.com; author: michał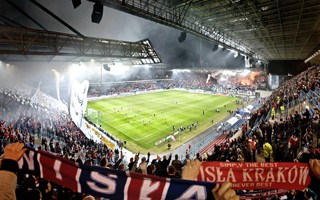 It's the biggest crisis of Poland's multiple champions in recent history. The Krakow club was left without a board after failed takeover and has no right to use its stadium until arrears are covered.
It's been clear for months that Wisła Kraków is in very dire position, particularly since the July threat of eviction from Stadion Henryka Reymana. But that crisis ended with a safety net provided by the city of Krakow and Ekstraklasa, seeing a plan for the White Star to cover matchday costs and gradually begin repaying its growing debt.
However, a condition was set in order to enable future use of the stadium: Wisła had to pay the municipal venue operator for each game no later than 48 hours in advance. In December chairman Marzena Sarapata admitted Wisła couldn't even meet that condition for lack of funds. The city went further and allowed for the organising costs to be paid from matchday revenue, a week after each of the two games.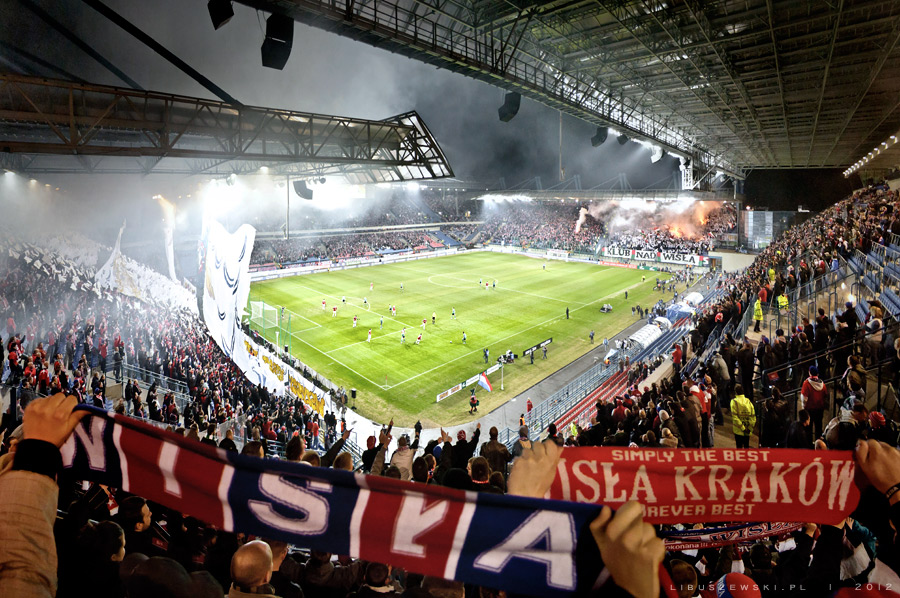 © Łukasz Libuszewski
However, Wisła has yet to pay for the late December hit fixture against Lech Poznań, even though the game brought significant revenue. Chairman Sarapata has since resigned, delivering her resignation via post, while her plan to sell Wisła to a self-proclaimed Cambodian millionaire Vanna Ly backfired spectacularly.
Ly turned out to be a con artist, who hasn't paid any of the PLN 12.2 million he pledged in order to cover most urgent debt. In fact, he didn't even wire-transfer a symbolic PLN 1 which was supposed to be a verification of his intent in the first place. And yet he and his Swedish partner ended up with 100% shares of the indebted club because the previous board agreed to transfer them before any money arrived at anyone's bank account.
Wisła Kraków is thus still in debt for as much as PLN 40 million (though only 24 million is confirmed as actual debt, some of the remaining payments could be postponed), its board has fled the ship after having paid themselves almost PLN 910,000 in salaries, while many employees hadn't received any money since July. This includes players, several of whom had already left the club. And, on top of all that, the shares are now in possession of illegitimate owners.
As a result of outstanding debt towards its footballers, Wisła has its Ekstraklasa license suspended until a solution is found, for which there is still a chance, though not a huge one. Worst case scenario would see the team reborn at amateur level (5th league). The city hasn't received any money for the last game, which means Wisła is barred from its stadium a month before the first spring game.
Earlier today police and prosecutors entered the club's premises and seized hard drives and paper documents in an official investigation into wrongdoing of the previous board. Both of whom (chairman and deputy chairman) are loosely connected to local hooligans and are also nowhere to be found, having reportedly paid a handsome amount from club funds for private needs in December.
Interim chairman Rafał Wisłocki was appointed pro bono to clean up after previous management and to effectively find an investor that would save the club. Wisłocki welcomed today's intervention by authorities, as did the Polish FA, PZPN. The governing body and Wisła's new chairman all agree that independent investigation will help clear the atmosphere around Wisła and make way for someone to invest into the club.
While Wisła's legal counsel suggests the issue of shares is secondary (contract did not come into effect, therefore physical shares are supposedly worthless to the holder), it's too early to say decisively whether conflict with would-be owners is indeed over.
Stadium use is among the smallest concerns at this point as it's believed the city would not stand in the way of Wisła getting back on its feet after the biggest scandal Polish football has seen in year.