Poland: Wisła Kraków threatened with stadium eviction
source: StadiumDB.com; author: michał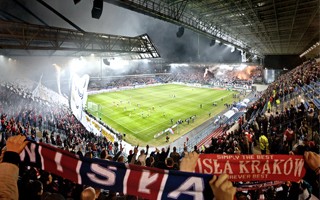 The greatest Polish club of the previous decade is now facing eviction from their stadium as mounting debt forced Krakow mayor to not extend lease. Will they find a way out?
13 domestic championships and decent European record – that's how Wisła Kraków was doing just 7 years ago. However, the club's dominance in Polish football ended in 2011. Since then, following the withdrawal of billionaire Bogusław Cupiał, it's been an uphill struggle to stay afloat.
While Wisła has been managing to build an image of considerable stability in recent years, there's a mess behind this facade. And it was revealed today, when the mayor of Krakow Jacek Majchrowski refused to extend the club's stadium lease for further seasons.
The municipality has revealed that the club has been accumulating debt by failing to pay current and past stadium costs. Despite numerous attempts and assurances by Wisła, the club has so far failed to deliver any of the promised solutions.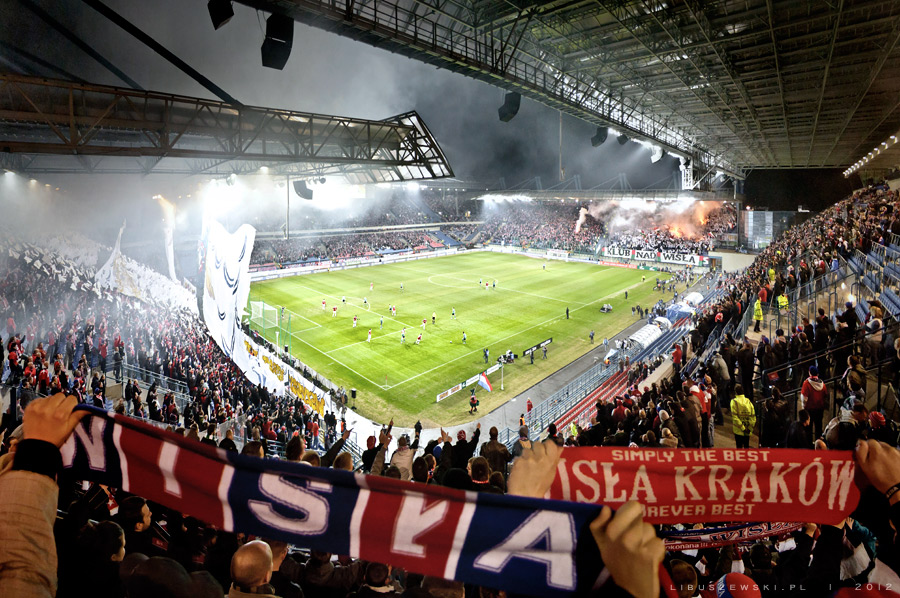 © Łukasz Libuszewski
In 2016 the White Star was given a 24-month deadline to cover what was then a PLN 4.4-million debt. While not significant in European comparison (€1 million), it equalled roughly 15-16 months of stadium use. Not only wasn't the debt paid, it now reaches PLN 6.5 million, almost 2 seasons worth of playing at Stadion Henryka Reymana.
It's commonly expected that the club and municipality will find a way out of the situation, because neither of them has an actual alternative. For Krakow there is only one team able to make proper use of the stadium and for Wisła the stadium, while too large for current demand, is the only place imaginable to play football in, having seen the club stationed within this area for over a century.
How did it come to this?
While the situation seems very one-sided with Wisła being the party to blame, issues with their new stadium have been ongoing basically since the groundbreaking in 2004 and would make for a lengthy book. It's complex and the city also bears its responsibility.
While the stadium concept was created for the club's demand by locally-renowned architect Wojciech Obtułowicz, it was highly imperfect. To add insult to injury, delivery process was also flawed on many levels and had little oversight, resulting in compromised quality and almost 10,000 more seats than initially required by Wisła.
It was, after all, built by the city with taxpayer funding and authorities thus tried to meet the city's aspirations rather than club demands. And it was hoped the stadium could host Euro 2012, which meant it had to exceed 30,000 in net capacity. But Euro never happened for Krakow and the excessive capacity remains.
Almost complete lack of communication between the investor and tenant club resulted in the stadium not meeting Wisła's demands fully, while providing additional facilities which have no business case behind them and have high maintenance cost. As a result, Wisła was refusing to sign any long-term lease for the new stadium since 2007, when the club's financial situation was still very good.
In the end the very first 3-year deal was signed only in 2015, 4 years after the stadium's final delivery and at the end of the 'Cupiał era', when billionaire Bogusław Cupiał was selling the club to save some of his melting fortune.
The White Star refused to take over full management of the stadium, largely due to unfit-for-purpose infrastructure, and opted to only play games there, while vacating most of the offices. To this day the city hasn't found tenants for numerous commercial spaces, trying to make use of the venue by moving some of the municipal workers there.
Since the 2015 lease was signed, Wisła's situation has been deteriorating. Trying to balance the books, the once-champions are now a mid-table side in Ekstraklasa and no longer a magnet for sponsors. It's clear that a strategy for these new conditions is needed from both sides, not just from the indebted club.