Poland: Wisła Kraków stadium still empty
source: GazetaKrakowska.pl / StadiumDB.com; author: michał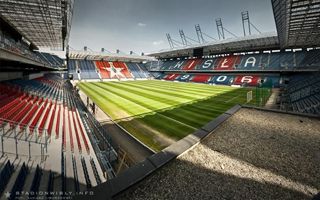 While the club faces its biggest conflict with supporters, the city of Krakow fails to attract anyone for thousands of square meters of commercial space under the stands.
Recent months saw a vast decline in matchday turnout at Reymonta 22, where Wisła Kraków play their home games. A fraction of the club's supporters decided to boycott games in a dispute over principles and money with the 'White Star'.
Most recent game against Pogoń Szczecin was the least attended in well over a decade, drawing as little as 4,198 people. Although it wasn't only caused by the protest, also by an appalling streak of 8 games without a win, including losses to some of the weakest teams in Ekstraklasa. Overall the statistics show a smaller decrease in average attendnce, but still noticeable.
The club is running on a loss every season and this time it's no different, especially with the owner Bogusław Cupiał's company Tele-Fonika being in a financial crisis. This forms partial reason for Wisła's escape from Stadion Henryka Reymana. After over 3 years of negotiations with the municipality, the club decided not to become the revamped stadium's operator. Instead, 'White Star' only leases the 33,000-capacity ground one day ahead of each game.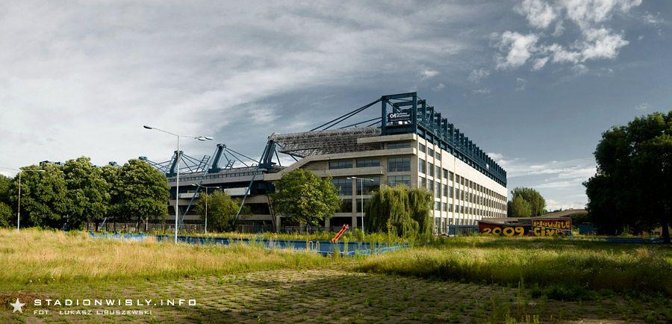 Photo: StadionWisly.info
This left Kraków with a real burden to bear. Stadium's revamp, widely criticized for overspending and no business plan, consumed an estimated PLN 600 million (€143m / $200m), becoming the most expensive project of this scale across Poland. Arguable brutalist aesthetics and poor image also led to three naming rights tenders to end up with zero interest.
Now a struggle for day-to-day use goes on, because the ground offers immense space under the stands, totaling and 14,000 sqm. Vast majority of that space remains empty ever since the stadium reopened. It's supposedly so expensive, that Wisła declined to locate the club museum here, also letting go of their own megastore.
Today's report by Gazeta Krakowska shows an even more dramatic situation. Not only Wisła decided to minimize the use of their own stadium, but almost every entity ever mentioned to be interested or negotiate terms followed suit.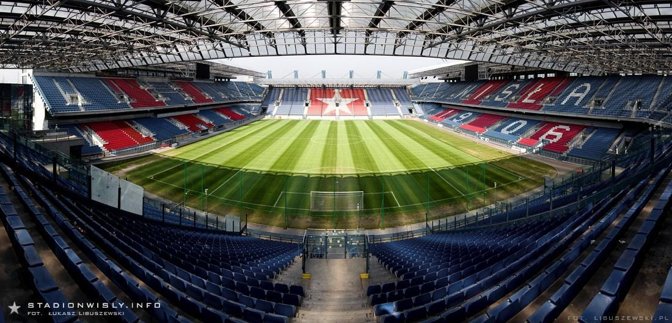 Photo: StadionWisly.info
The newspaper contacted ZIS (Sports Infrastructure Management), the municipal company managing the stadium. Journalists pretended to be interested in one of 23 catering stalls available for rent. They were offered a very limited information and no details as to the cost of rent, also with a unequivocal note that Wisła Kraków will want a share of the projected revenue, but no clue as to what that would be.
The journalists heard they might count on daily use of their facility by officials of the regional football association MPZN, who are soon expected to move in. Except they're not. "We've been offered unconscionable rent. I'm not even going into details here. Good luck to ZIS with their attempts", said Jerzy Kowalski, head of MZPN, commenting on why his company decided to withdraw interest.
Similar scenario happened with TS Wisła, once Wisła Kraków's multi-discipline mother club, now a subsidiary for youth training. TSW wanted to lease changing rooms, but were offered nearly 8 times the amount other non-profit entities pay for municipal facilities.
Ironically, even ZIKiT, the company responsible for design and contracting supervision, didn't find the building in line with their needs. ZIKiT claims the corridors are too wide. Other municipal organs, like the Municipal Police and Krakow Festival Bureau (KBF) simply cannot afford to lease the space that belongs to the very same municipality. For KBF moving into the stadium might mean a 10-time increase (!) in office space cost.
The supposed reason for such high rates at the stadium is that all of its space needs to be constantly air-conditioned, because architects designed it as fully enclosed, with no opening windows.