StadiumDB Newsletter: Issue 76 - Poland first, but a lot more as well
source: StadiumDB.com; author: michał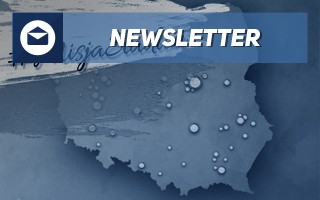 What an amazing week it's been in the stadium world. Great leap in Bergamo, new design from the St. Louis MLS bid and much more. But here on StadiumDB it's primarily about over 250 new photos of 20 stadiums – a number we haven't had in a while...
The below content is what our frequent Readers receive weekly in their inboxes. If you're interested in getting a similar summary every 7-10 days, be sure to subscribe via the blue box above!
So, before we move to regular stadium news, let's confirm that our mission to update/add 100 stadiums from Poland to mark the centenary of regained independence is once more on. We had to stop it for Stadium of the Year and other professional duties, now there's more time to enjoy it. And there's quite a lot to enjoy, as you can see. In just a few days we added 9 new stadiums and updated 11 more, adding a total of 250+ photos. Some of them are really tasty. You may get a taste below and we particularly recommend work of our founder Grzegorz in Krakow, Bielsko-Biała and Gdynia.
We've shown you only one brand new design recently, that from Saint Louis. And it's a fascinating, even if still initial, concept by HOK and Snow Kreilich. Who knows, it might be among the crucial factors in ongoing expansion of MLS, in which Sacramento and St. Louis are competing to land the 28th team. Though we're still waiting for more renders, the 22,500-seat stadium is already a great proposal!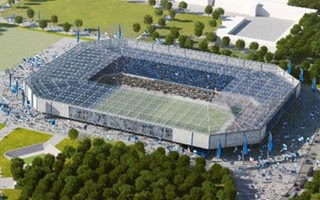 In Berlin there's still quite a lot uncertainty over the proposed Hertha stadium. Authorities would prefer for the team to stay put at Olympiastadion, residents occupying the land don't seem to be going anywhere and the plan is already behind schedule. While opening in 2025 is still possible, the amount of wiggle room continues to shrink.
Speaking of uncertainty, Coventry City have given their fans a thriller. The club was one day from possibly being removed from professional football (well, from EFL anyway) when they finally began talks to play the next season at Ricoh Arena. A truly last moment since they were obliged to present a stadium in early March. But will the team stay in Coventry?
Argentinian football is about to see a grand return. After 14 years of hiatus and reconstruction dating back to 2002, Estudiantes will finally open their home in 2019. The exact date was set for November 9, which is likely to see a major community event. Once ready, the 25,000-capacity stadium is to become the first sustainable stadium across the country.
March and April brought great news to enthusiasts of safe standing. The solution is gaining momentum across United Kingdom almost every day and Tottenham has helped the move towards standing with 7,500 seats with railings, allowing supporters to stand comfortably. A couple weeks earlier Athletic Club in Bilbao began a trial of La Liga's first safe standing section. And it's apparently going well.
And even with these interesting developments by far the most popular piece of news is that Atalanta Bergamo is begining demolition of its north stand, officially launching the €40-million redevelopment. Unique in terms of architecture, the project will take 3 seasons to complete but the north end should be operational already this year. Once complete, Gewiss Arena (naming rights already confirmed) will hold over 23,000 people and offer 4,000 square meters of commercial space.