StadiumDB Newsletter: Issue 62 - New stadiums, designs and more
source: StadiumDB.com; author: michał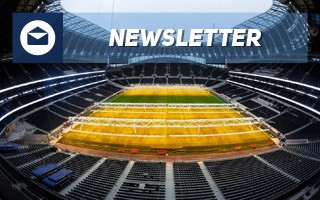 New stadiums, designs, photos and much more. We're back on track with most content and there's much more where it came from. Here's what our small StadiumDB team was up to over the past 10 days.
First things first, we added 3 important stadiums from Italy. The most impressive one is probably Sardegna Arena, the fascinating modular stadium of Cagliari Calcio, which has already been built three times, always in a new location. It will now serve as temporary home until the long-awaited permanent stadium is delivered. Then there's the new Filadelfia. It may be a small and training venue only, but the history it has to tell is hardly matched by most modern venues. We also took you to Novara, where Serie A was played quite recently, even if only for one season...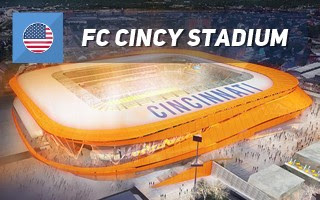 There's significant news from the American MLS, too. FC Cincinnati have revealed their updated stadium design, this time for the West End location. Should all proceedings go as planned, we may see groundbreaking early into 2019. Worth noting, the stadium will be larger than initially planned, following great attendance results by FC Cincy, currently averaging 25,000+ per game. In Portland construction is almost a year underway already into what will be the new main stand. Almost all of additional 4,000 seats have been sold well in advance and opening of the entire structure is expected to follow by mid-May. Also, hopes for a new MLS stadium in St. Louis have recently been revived by an updated bid and new, still unclear, financial structure behind the project.
One of the most fascinating designs in recent months came from Israel's Nazareth. Expected to be built within Mount Precipice, the 15,000-seater would become a landmark for the city and possibly the country's most iconic sports venue. With its intricate outer form designed by Tabony Architects and Engineers, it would replace the aged Ilut Stadium.
Following last week's announcement, now the public consultation process for Union Berlin stadium expansion. Which, despite coming later than anticipated, is a major step forward for one of Germany's "cult clubs". Should everything go as planned, construction may begin in the 2nd half of 2019. Within the scheme Union hope to build a new clubhouse and add a second tier to all three terraces, leaving only the main stand single-tiered. Capacity increase should bring a major boost, from 22,000+ to almost 37,000.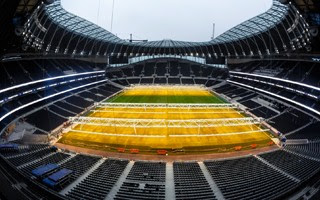 In London we may be witnessing the last attempt to open Tottenham's new stadium by year end. Let's hope it proves successful, because we just cannot wait to have this venue nominated for Stadium of the Year! Even though looking at the construction's progress has been extremely enjoyable over the years, too...