Portland: Will Timbers complete expansion in 6 months?
source: OregonLive.com / StadiumDB.com; author: michał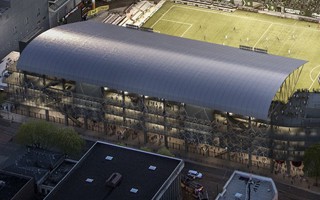 The impressive expansion project is officially on schedule, however the MLS team hopes to have a safety buffer and be able to play away their opening 2019 games. Their good performance on the field may change the schedule, while the field itself also needs to change.
In just over a month we'll be a year into the Providence Park expansion scheme. The reinforced concrete structure holding 3 additional tiers of seating and providing support for new roof is growing by the day and, as confirmed late last week by Portland Timbers owner Merritt Paulson, the project is on schedule.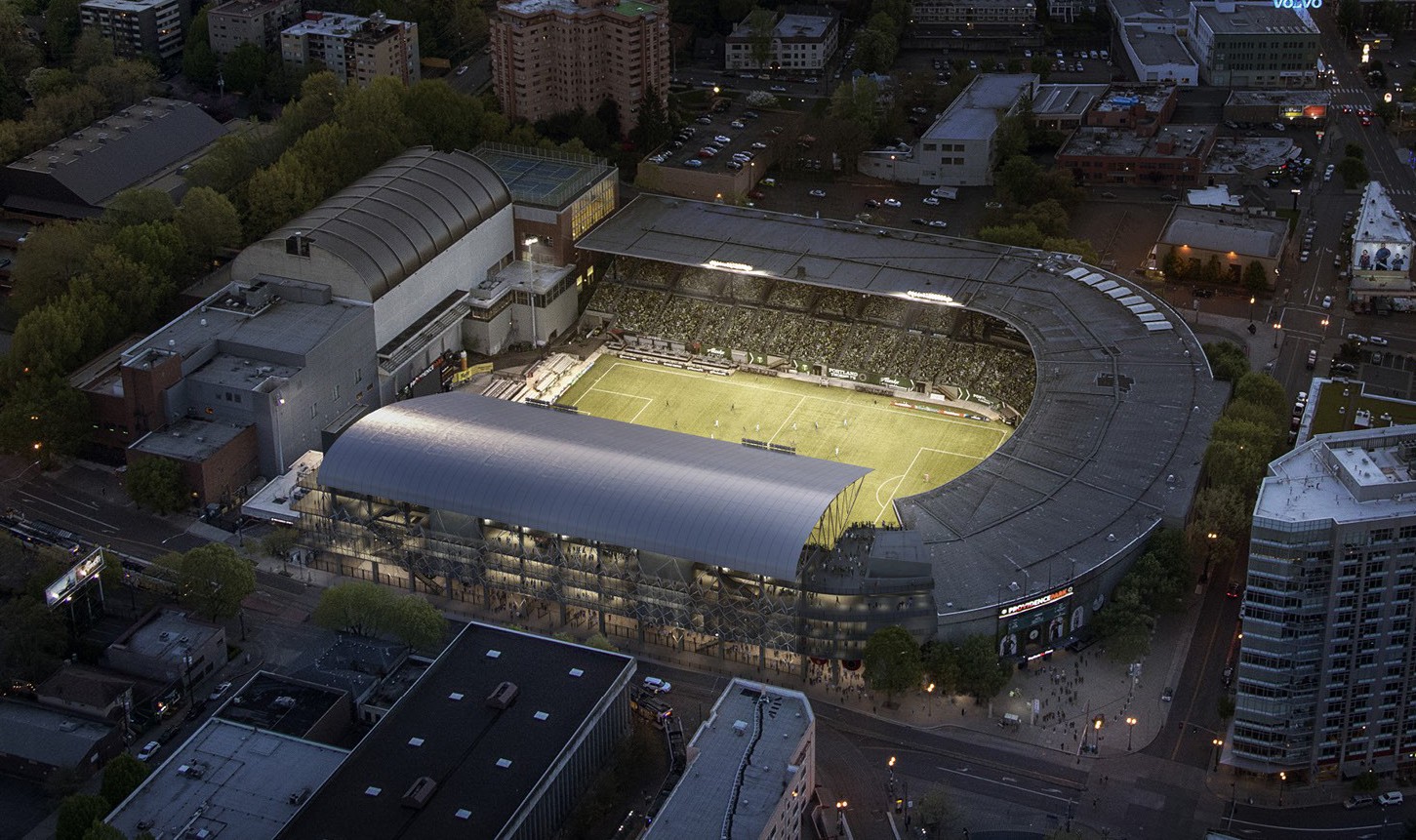 © Portland Timbers / Allied Works Architecture
Reconstruction of the main (east) stand began in late November of 2017, making as much use as possible of the off-season break in MLS. Then Timbers played first 5 games away to give more time to Turner Construction workers. Currently scope of work is limited due to MLS games schedule, which may be further interrupted by Timbers making the play-off stage with their great run.
For this reason Timbers want to hold a safety buffer before opening in 2019. Officially the expanded main stand should be ready to accept fans in March, however completion could come as late as May.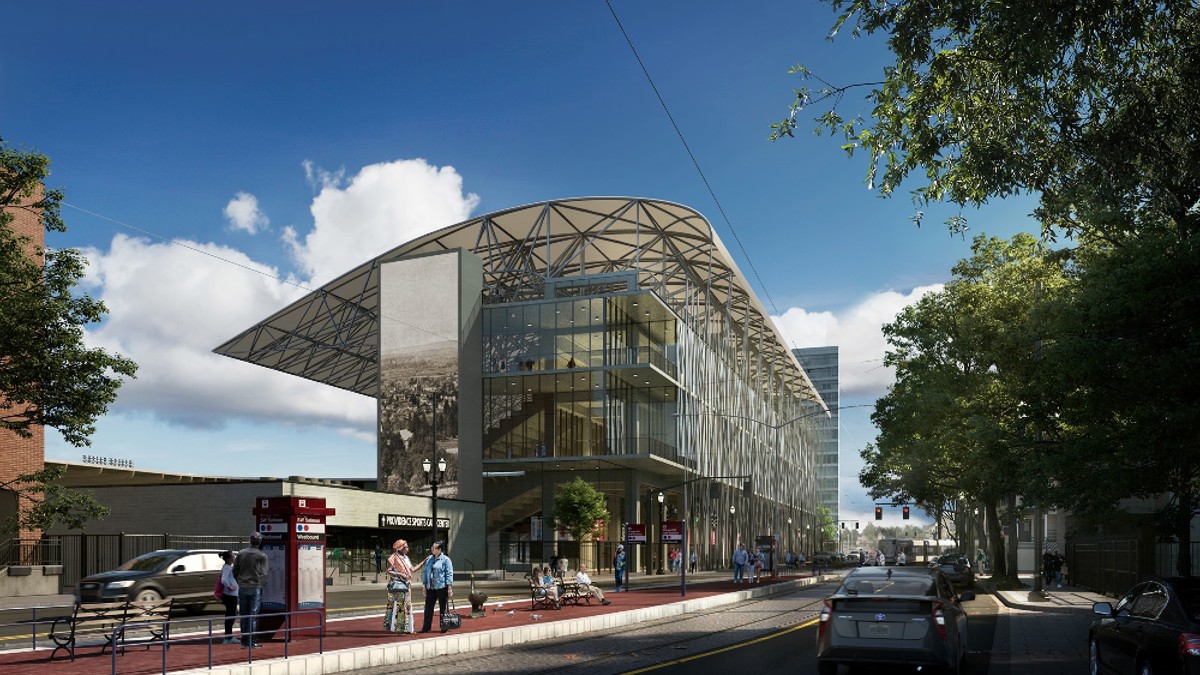 © Portland Timbers / Allied Works Architecture
Should any delays happen, the team assured supporters in the new seats that they'd be refunded. And there are quite a few fans in these yet-to-be-installed seats already! Only some 300 of the 4,000 added seats don't have a season ticket reservation at this point, 6 months before scheduled completion.
Not just the main stand
While the east stand's expansion is the most impressive planned upgrade, there's a lot more on Merritt Paulson's mind. Having been forced to lay a new synthetic field in 2018 and already planning similar operation for 2019, the MLS owner is campaigning for the city to allow a natural turf at Providence Park. Mayor Ted Wheeler assured he will keep an 'open mind' on the issue.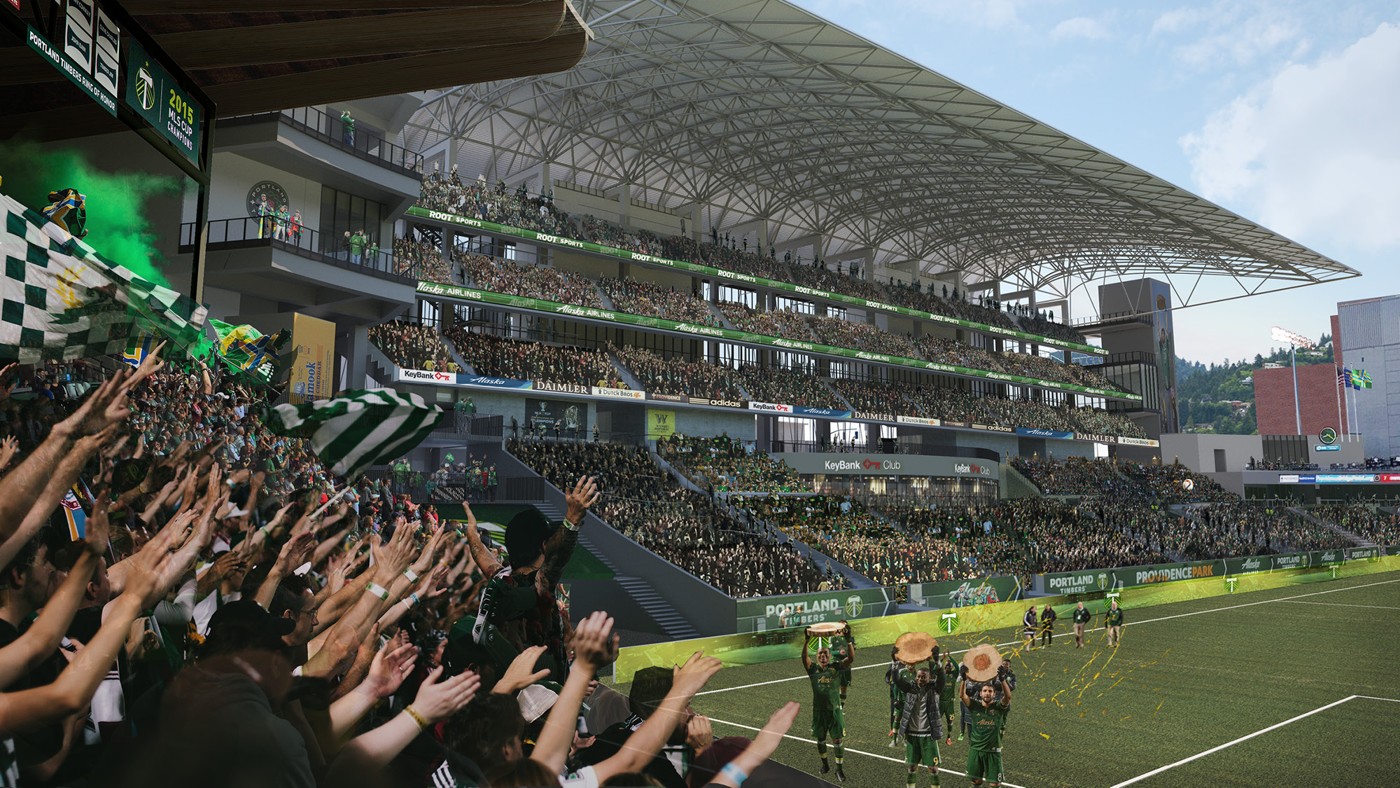 © Portland Timbers / Allied Works Architecture
Also, Paulson suggested more changes coming to regular supporters in the west stand. "Looking at multiple west side changes as well...potentially new egress gate to alleviate congestion and concession stand refreshes & improvements. Also much needed new sound system + new bigger videoboard screen. Also analyzing at lowering pre-game concessions $...stay tuned." the owner tweeted on October 12.