London: Last chance to open by year end?
source: StadiumDB.com; author: michał
Tottenham is hoping to open their delayed stadium in mid-December. If this third attempt fails, there will be only one more game left to play in 2018.
It didn't work out on September 15, didn't work out in late October. And though the November hit game against Chelsea still has no venue listed, it's extremely unlikely it would be played at the new Tottenham Hotspur Stadium. According to The Telegraph, the first possible goal is December 15, when Burnley are coming to London.
If that effort fails as well, the last remaining game of 2018 comes on Boxing Day (Dec 26) against Bournemouth. In late September manager Mauricio Pochettino publicly confirmed that chairman Daniel Levy assured him of stadium delivery by the end of 2018. That doesn't equal playing a game this year, though...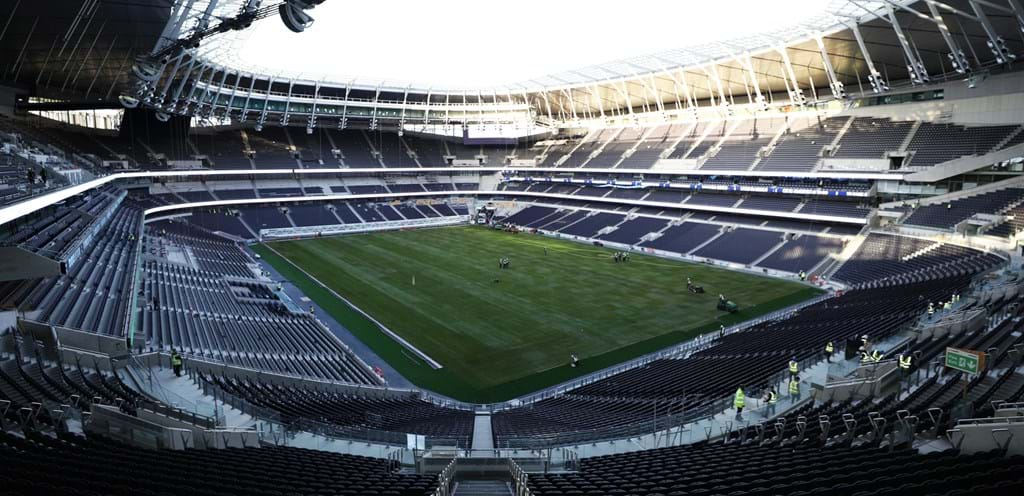 © Tottenham Hotspur
The price of late delivery
Uncertainty covers not only the opening date, but also price for continuing delays. Construction experts have publicly speculated that the price tag may reach £1 to 1.2 billion due to turbulent final months and frantic efforts to make everything work.
It's not irrational to claim noticable growth in cost as we have confirmed reports of subcontractors offering high wages (as well as very hard work schedule) to additional staff during the final months. Tottenham have not signed a deal with budget cap for the project, so the excess is understood to be paid by the football club.
While not denying an increase, Tottenham insist the price will not change significantly, staying around the current figure of about £850 million.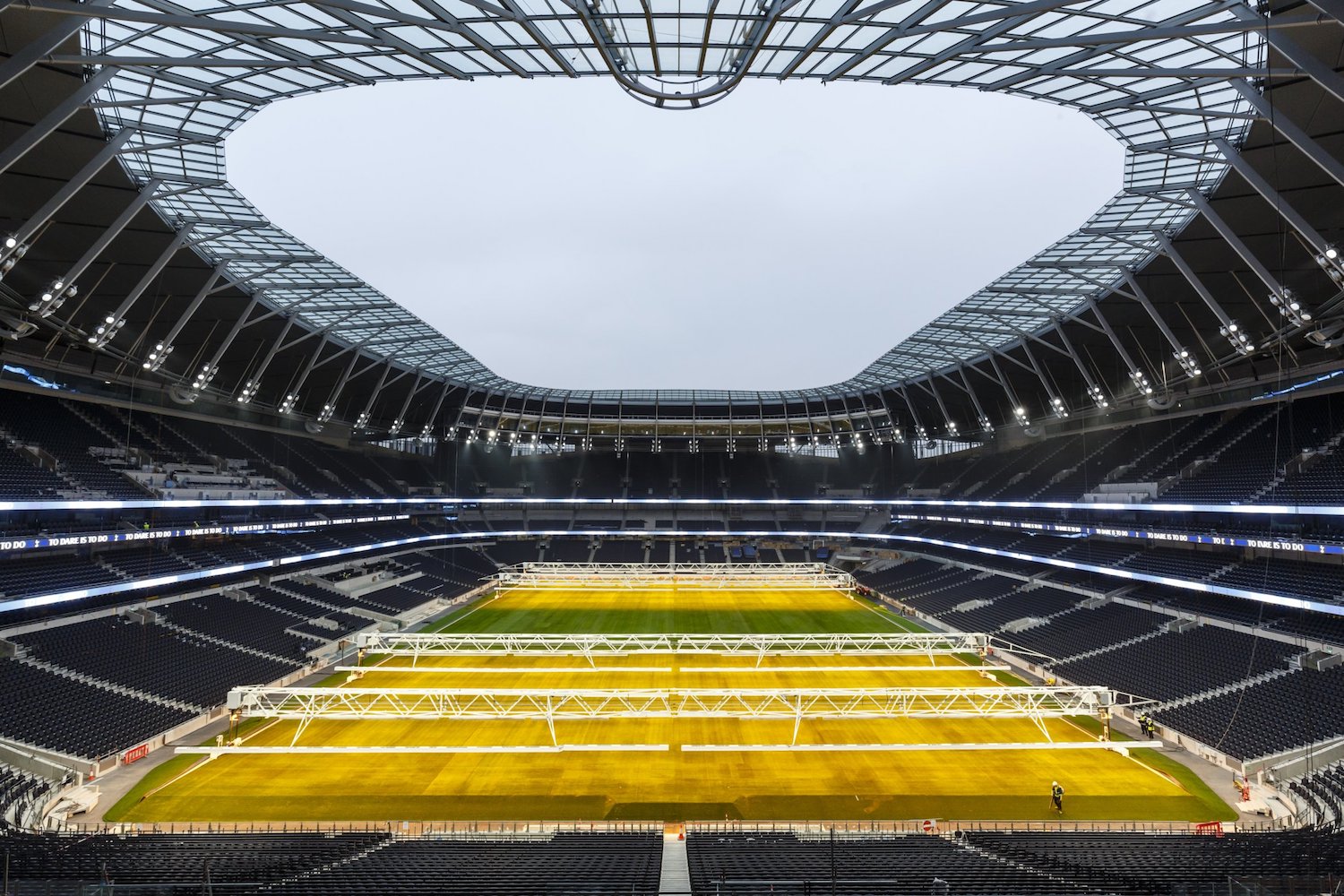 © Tottenham Hotspur
Milestones on site
Daily updates from the construction site suggest the venue is getting 'eager' to host its first game. All of the 62,062 seats are understood to now be installed and their intense navy colour gives it quite an appearance.
The floodlights have been tested, the field has been laid precisely one week ago and is already receiving artificial lighting therapy to grow fast. Interestingly, Tottenham's stadium is the first to use a turf lighting system that does not touch the grass at any point. Instead of traditional soft wheels, it uses rails placed along the field, which means trusses holding the lamps are over 70 meters long!
Supporters may be most pleased with a different feature, though. Their stadium will not only be larger (capacity-wise) than Arsenal's but also makes the rivals' home pale in comparison in terms of sightlines and distance from the field. Behind the south end only 4.95m separates fans from the field (7.95 in the north), while at Emirates Stadium that distance is 13.5 meters.