London: Turf rolled out at Tottenham
source: StadiumDB.com; author: michał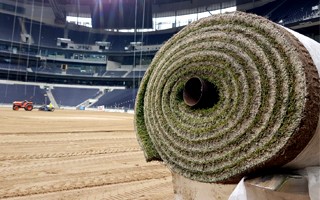 A third of Tottenham's hybrid field is already in place, at least the natural part of it. With 3 days 23 lorries from the Netherlands should deliver the future turf, which will welcome players once the Spurs' new home opens.
Early on Tuesday a crucial operation began at the Tottenham stadium in north London. First rolls of natural turf were unrolled and by the time of writing this piece already a third of the future field is green.
This means one entire tray has been covered. After all, we should remember that the field at Tottenham's stadium will be divided into three retractable trays, each resting underneath the south stand when not in use.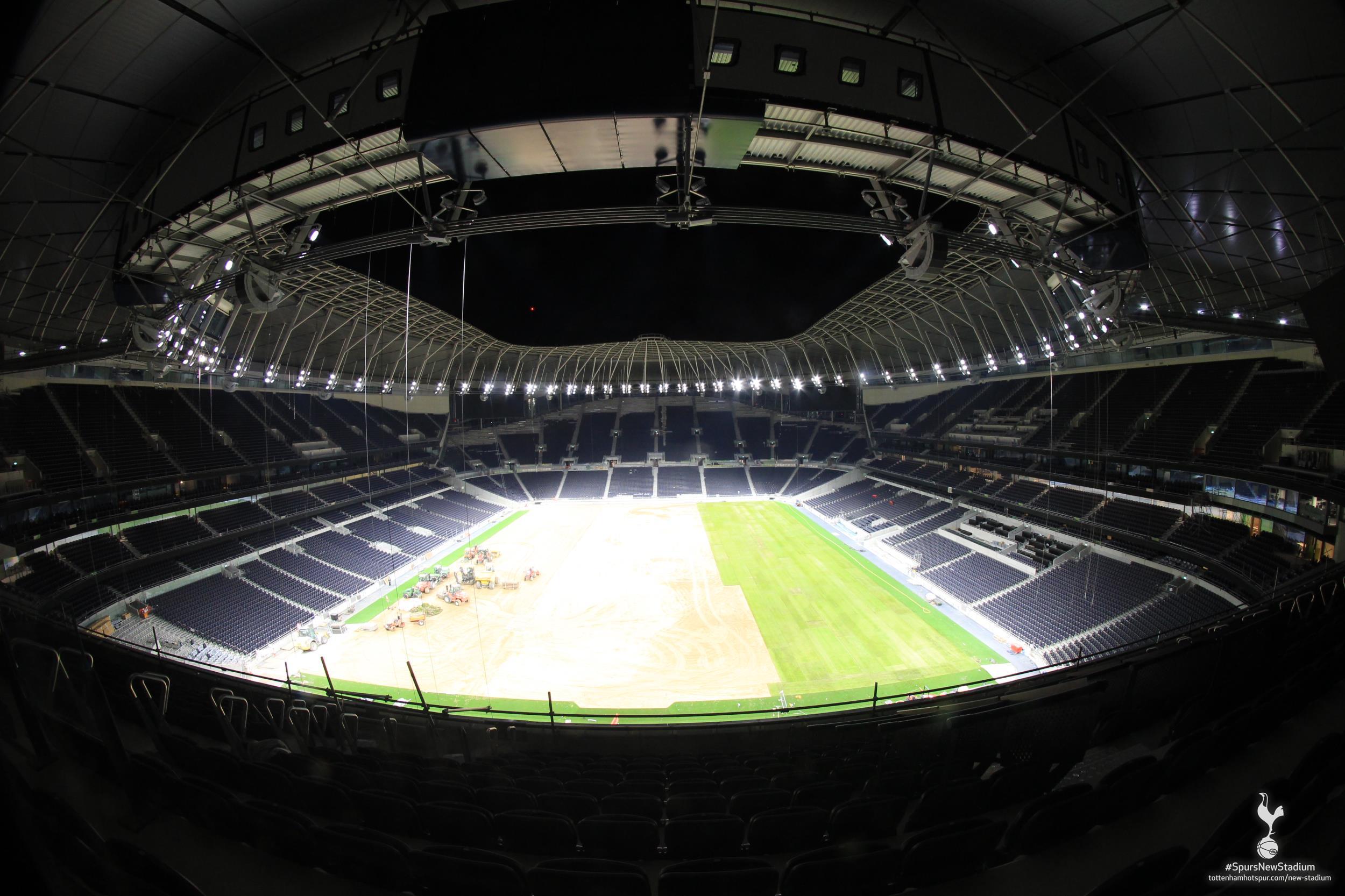 © Tottenham Hotspur
The turf has been gradually arriving from the Netherlands, divided into 23 trucks. Before being rolled onto the trailers, the turf had been overseen by Tottenham's groundsmen for 8 weeks, then divided into strips of 2.4 x 12 meters, each weighing 1.5 tons.
Delivery and unveiling of the entire field should take 3 days, while the in-bedding process should take up to 4 weeks. Already within a fortnight the turf should be able to hold games. Not that it matters too much at this point, Tottenham are unlikely to hold any play any game at their new 62,000+ home before December.
Because Spurs have invested in a hybrid field, the natural turf will be strengthened by polypropylene fibres, sewn into the grass.