StadiumDB Newsletter: Issue 53 – before we move on to Russia
source: StadiumDB.com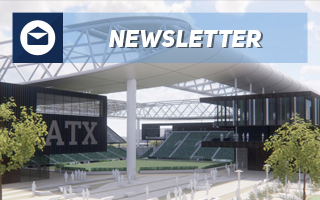 It's probably been the last week when when we weren't focusing more on Russian stadiums, at least until mid-July, of course. While work on our tournament page continues, Samara Arena joined StadiumDB with complete presentation. Stay in touch by subscribing to the weekly newsletter!
Last week's biggest news focused possibly on MLS and changes to the landscape of American soccer league. First we learned that FC Cincinnati will become the second expansion team, advancing from their current spot in USL to the top flight. And with it the largest crowd of the 2nd tier will progress, too. Until 2021 the team will continue to use Nippert Stadium, which means it's high time that we have a presentation of it!
Another major piece of news from MLS is more controversial. Anthony Precourt's effort to abandon Columbus, Ohio (he currently owns Columbus Crew) becomes a bit more real with renderings of his proposed stadium in Austin, Texas. As of now it's only a preliminary design and subject to change, but most importantly the city of Austin has received a nearly-190-page bid book from Precourt.
In London we've had big news concerning stadia of two major teams. For Chelsea fans it was really bad news: all work on new Stamford Bridge has been halted and the project is not going forward. For now, at least. In Tottenham it's a different story as their new stadium is racing towards the finish line. Testing of its modular sliding field was a success, which is something worth learning more about!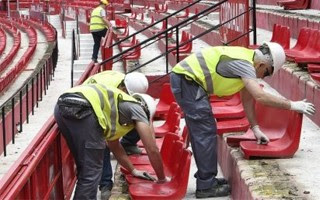 Spanish football might get one more modern temple. But hasn't Valencia given many promises already? We can only hope that new financial partner for the Nou Mestalla scheme will succeed in securing funds for the project. A much more modest, but also far more realistic plan is already being implemented by Sevilla, who are reconfiguring all of their auditorium at Estadio Pizjuán. Spread over 7 years, it will take place every summer, between seasons.
In Latin America we had to bid farewell to Estadio Azul, one of Mexico's legendary stadiums. Now awaiting demolition, the building has seen its final events by late May. Cruz Azul will now use Azteca as they continue to work on a new stadium project. Meanwhile in Colombia there's news of a possible 45,000-seater for the Red Devils of America de Cali. Will they deliver the long-awaited dream to fruition?
Perhaps surprisingly, the most-read piece of news came from Florence, where there hasn't been much news at all. We're all still waiting for Fiorentina to move forward with their Mercafir stadium scheme. And Mercafir has had it, apparently. President of the fruit fair announced investment in the structure will be needed before it's demolished to make way for a 40,000-seat stadium.