Valencia: Nou Mestalla to finally get going?
source: StadiumDB.com; author: michał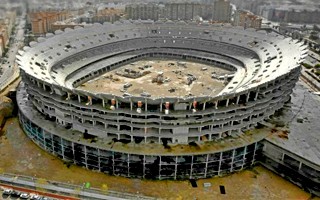 With not much time left to lose, Valencia CF appoint global consultancy brand Deloitte to construct the financial side of Nou Mestalla. Construction has to resume soon, otherwise the structure could be demolished.
In October of 2017 we saw the updated, redesigned vision of Nou Mestalla. The 'sleeping giant' at Avinguda de les Corts Valencianes has been on hold for 9 years already and still awaits actual construction works to restart.
According to the updated vision Nou Mestalla is to be first slightly reduced in scale and then completed, with entirely new, lightweight roof and downscaled infrastructure. This led to updated construction cost of €100 million, a very rational sum.

Had Valencia been in good financial form, the club would easily find a feasible funding frame for such project. However, still in serious debt, the team decided to appoint Deloitte and commission a financial framework for relocation between Mestalla and Nou Mestalla.
Partnership with Deloitte has just been announced and the task is complex to say the least. To begin with, the strategic partner is expected to sell the current stadium. You may remember that sale of Mestalla was the cornerstone of the previous Nou Mestalla plans, however complete collapse of the real estate market in Spain made the scheme unviable for years.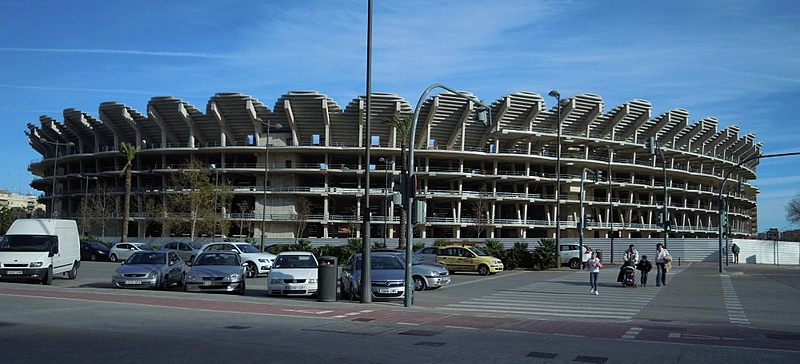 "We believe that the real estate market has evolved enough to respond to our objectives. Deloitte will lead the global management of this project to meet the deadlines of the ATE [Strategic Territorial Plan].
"In correspondence, we will continue working with the City Council in the processing of modified licenses." said Anil Murthy, president of the football club.
Yes, the updated stadium design is yet to get all the green light that its predecessor had received in 2007. Deloitte will also oversee the process of moving forward and actual construction, once it restarts. The company is also responsible for the business plan of the new stadium, as well as its commercialisation, once launched into operation.
As things stand, the new stadium should be open to the public by May, 2021. The date isn't set in stone, but there's extremely little wiggle room as the deteriorating bare concrete structure will have to be demolished in 2022, if construction doesn't move forward.