StadiumDB Newsletter: Issue 28 – UEFA's ultimatum and host selections
source: StadiumDB.com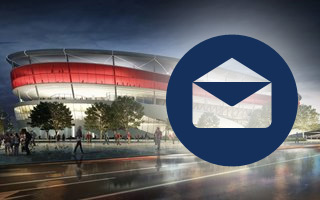 Last week was largely about UEFA. The European federation selected hosts for 2019 finals as 2018 CL final venue is preparing for its edition. At the same time Euro 2020 hosting rights for Brussels are under threat...
If you're already a subscriber, you surely saw our last week's recap by now. If not, please check the spam box, it may have landed there. If you're not getting our weekly roundups yet, please be sure to subscribe via the above blue form.
As Autumn of 2017 has set in, time is running out for Russian cities preparing to host the World Cup next year. Deadlines are set for December for stadia remaining under construction and looking at these photos from Saransk you may wonder if it's realistic...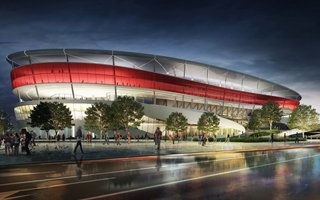 But it's not only the Russians having issues with deadlines. UEFA has set a new deadline for Brussels, where the Euro 2020 host stadium was expected to go under construction stunning 1.5 year ago. Far behind any schedule, it's now hoped to begin early into 2018 but special assurances are needed in order to dispel UEFA's fears whether the 62,000-seater can be delivered in time for early 2020.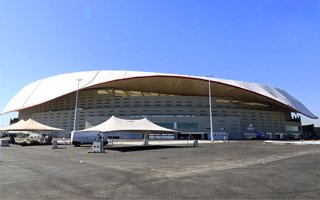 Before Europe's largest ever Euro happens, the 2019 cup finals will take place. All host stadiums have been announced last week and it's a celebration of new stadia that haven't hosted any such event before. Wanda Metropolitano was chosen for the Champions League final with just one game played, while Baku's Olympic Stadium got the Europa League final. Super Cup will take place at Vodafone Park in Istanbul, while the Women's Champions League will come to a close in Budapest, at Groupama Arena.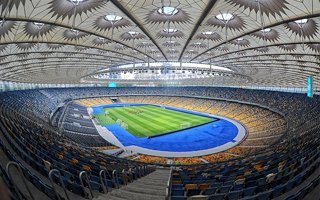 And before these games all happen, the final-host of Euro 2012 will also see the Champions League final of 2018. Kyiv's Olympic Stadium is already undergoing renovation works in order to meet UEFA's expectations in terms of quality. The building is just over 6 years old now and yet it was left slightly behind in recent years' turmoil.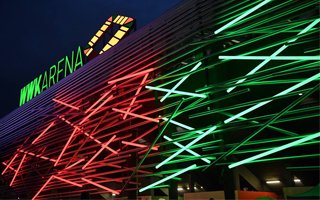 The most impressive news piece, at lest aesthetically, came from Germany's Augsburg. WWK Arena has now received its long-overdue illuminated facade which mostly consists of aluminum but also incorporates 135 massive LED tubes, offering a one-of-a-kind visual outcome!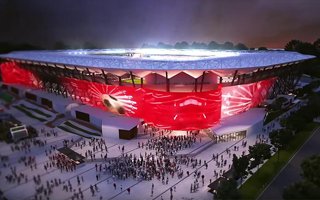 And while new Western Sydney Stadium went under construction on Sunday, the 30,000-seater is experiencing a completely different fate than new AS Roma stadium. The latter one is still deadlocked in proceedings, though finally we may be months away from actual groundbreaking. Let's hope so!