Rome: AS Roma construction no sooner than 2018
source: StadiumDB.com; author: michał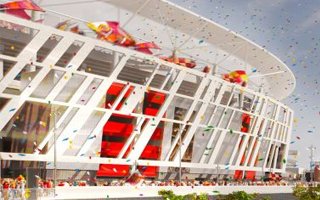 In case anyone had hopes for first sod going into the ground this year, it's not happening. The new AS Roma stadium will see groundbreaking in 2018. Delivery is planned for the 2020/21 season, when AS Roma hope to win the domestic championship.
During a radio interview for Radio anch'io sport, CEO of AS Roma Umberto Gandini assured supporters that the stadium project in Tor di Valle is going forward. "We hope to get the permission to start work next year", Gandini said, then adding: "The goal is opening in 2020/21".
The latter sentence may mean that 2020 is still the delivery date despite groundgreaking slipping from 2017 to 2018. It may however indicate that the new stadium could come in early 2021. Whichever option it ends up being, this is when Gandini hopes his club will finally claim the Italian championship again.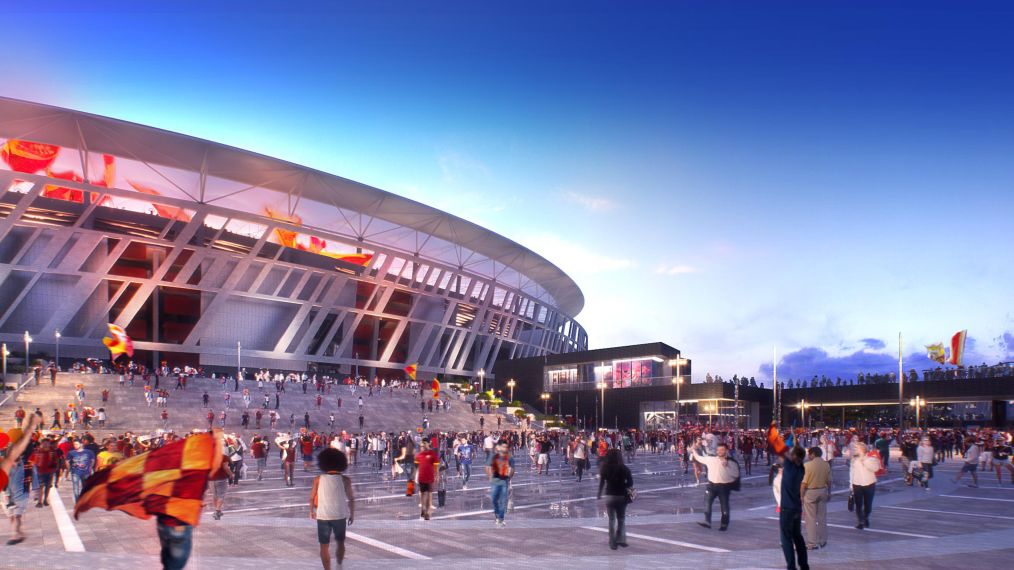 As Gandini explained, this week the Conference of Services will meet over the stadium. It's a multi-disciplinary body created to facilitate proceedings. It should end up with green light for AS Roma's project, at least that's what the club is hoping to see.
Current version of the stadium documentation, already the third one, has been submitted to regional authorities in mid-September. The table of contents alone is 176-page long and there are some 3,500 files awaiting evaluation. It should be noted that this third version is amended to include the February compromise with Rome mayor and meet requirements of the Conference of Services.
While AS Roma fans may already be tired with how slowly the stadium project is moving forward, the good news is the promised grandstand for most vocal supporters is still part of the plan. Two tiers of 68 rows combined will create a wall of sound and great scene for choreos, especially in the steep upper level with rake of some 36 degrees.