Rome: Hard to believe, agreement for Roma!
source: StadiumDB.com; author: michał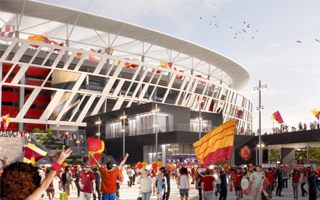 "It's a historic day", say AS Roma and Rome mayor in unison. And agreeing on anything is not their thing. Now it seems Italy's next best stadium will finally happen!
Yesterday AS Roma and the Rome municipality officials met once more to discuss the proposed stadium in Tor di Valle. And, lo and behold, they finally agreed about the project! It seems even for them it's been a surprising end of very bumpy road.
While the new Rome administration has been handling the project for only a year, AS Roma will soon be 3 years (!) into the planning stage. No wonder that both sides consider it a landmark agreement.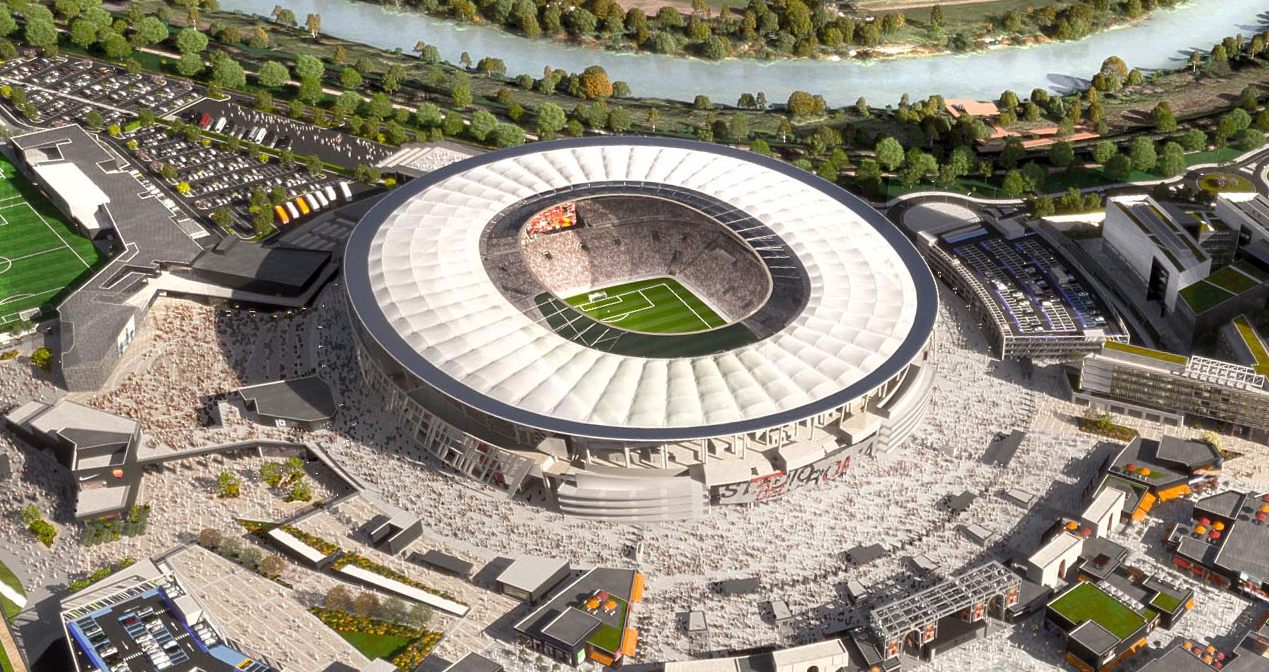 © ASRoma.it
"At the risk of seeming excessive, I'll say that this is somewhat of an historic day not only for Roma, bringing our dream of having a modern infrastructure one step closer, but also for the city as a whole." said Mauro Baldissoni, managing director of AS Roma.
Mayor Virginia Raggi spoke in similar tone: "We're very proud and happy for this agreement that improves the project and will allow the city to have something big that it must be proud of. It's a historic day not only for Roma."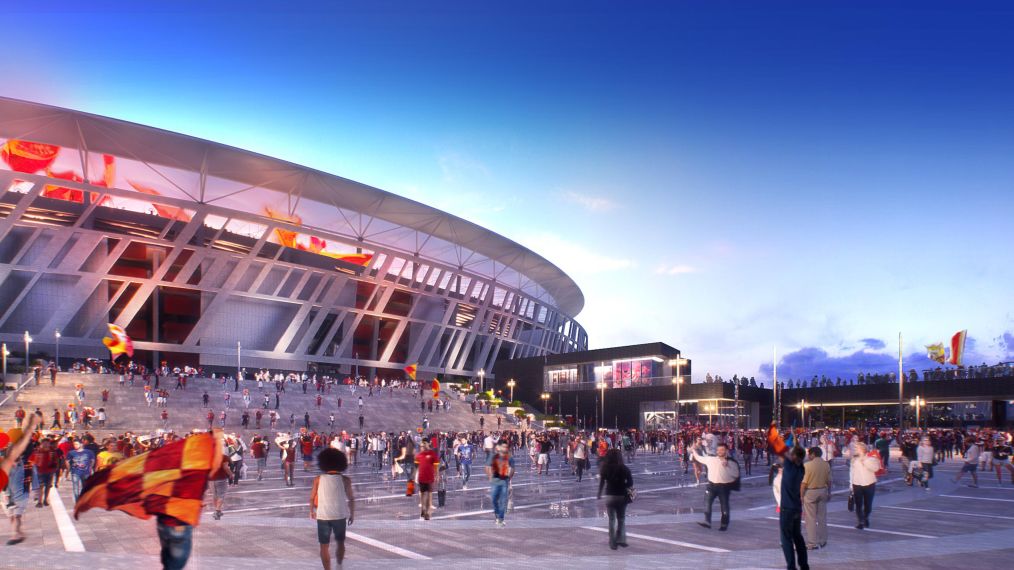 © ASRoma.it
What are they celebrating?
In previous months the newly-appointed Rome administration stood strongly against the extent of what was planned as a €1.2-billion development with three skyscrapers, business park and numerous commercial outlets.
The stadium and training centre for AS Roma were in fact only a third of the entire plan. Now these proportions are far closer to what the city of Rome wanted. As explained by Virginia Raggi: "The three towers eliminated, the floor space halved, 60% smaller business park.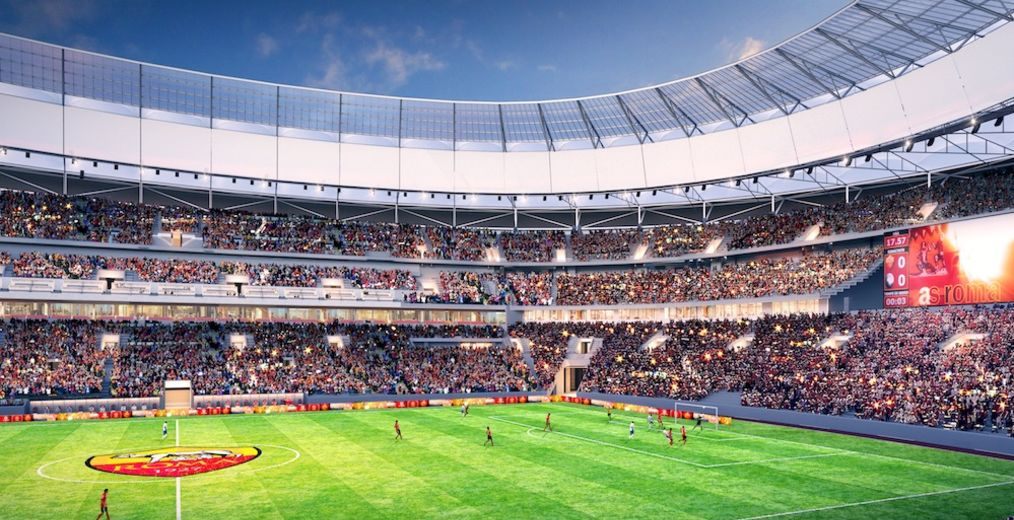 © ASRoma.it
"We've raised the standards of construction to class A4, the highest in the world. We'll secure the district of Decima so that it'll no longer be subject to flooding. We'll build a new station for the Roma-Lido railway.­"
It's clear that in commercial terms the approved plan is much more modest than what's been on the table since 2014. At the same time the sports part itself is left intact, which means that AS Roma is indeed getting a 52,600-seat stadium and still a very significant precinct around it, with the club's training centre on the other side. Below is the only rendering revealed as of yet of how the project looks after being scaled down: