Augsburg: WWK Arena lit up for the first time
source: StadiumDB.com; author: michał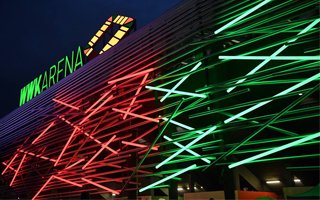 Just as promised, they made it before the end of summer. This week WWK Arena in Augsburg saw its brand new illumination light up, celebrating victory against RB Leipzig.
Though designed with interesting illumination in mind from the start, the new stadium in Augsburg opened without it back in 2009. In fact, it was opened without any form of decorative facade. Its delivery was put on hold and it wasn't until the current sponsor WWK arrived that the plan saw the green light again.
Thanks to WWK's financial support, the stadium received its long-awaited facade and external lighting system this summer. While WWK didn't reveal the project's cost, it's commonly quoted to be around €4 million in the Bavarian press.
Die neue Fassade der WWK ARENA!

Die neue Fassade der WWK ARENA des FC Augsburg erstrahlte gestern am 19.09.2017 erstmals in vollem Glanz! Passend dazu wurde der deutsche Vizemeister RB Leipzig mit 1:0 nach Hause geschickt! :-)

Opublikowany przez WWK Versicherungen na 19 września 2017
WWK Arena received brand new cladding of three sides, consisting of roughly 20 kilometers of tubes. Vast majority of them are made of aluminum, which lends a certain metallic shine by day. However, exactly 135 tubes are LED lamps, making the building come alive at night.
While most of the facade is linear, numerous tubes seem to be installed chaotically at first glance. Upon closer look one gets the idea: it's a 3D form, not simple flat clading. Just as it was designed years back by architects Bernhard & Kögl.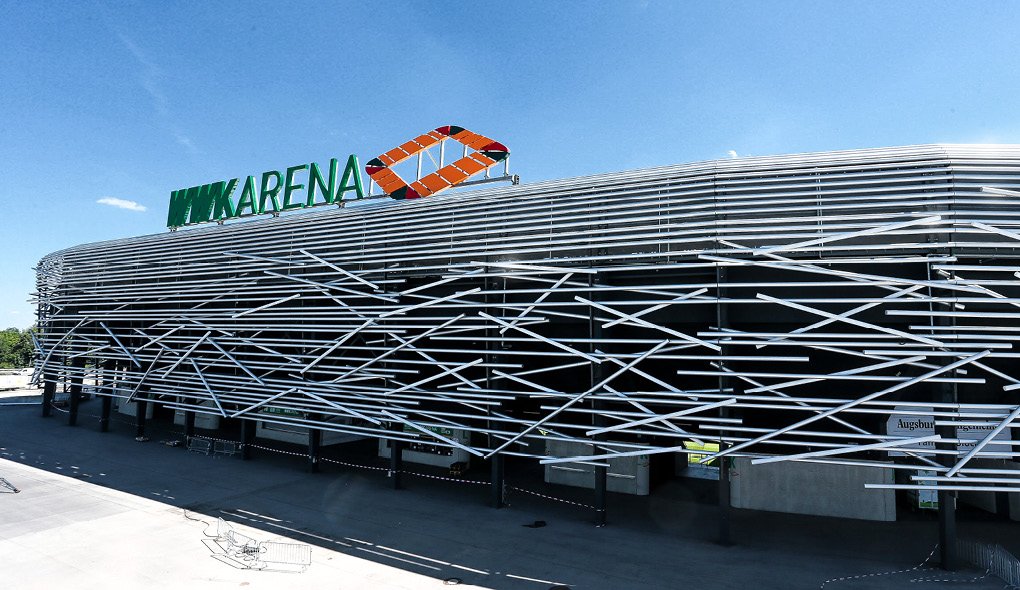 © FC Augsburg
In order for aluminum and LED tubes to look alike and create a uniform set, the lighting contractor Zumtobel had to build custom LED lamps, each 8 meters long and 20cm in diameter! Their visual effect at night is aided by 36 projectors placed around the stadium, aiding the illumination effort.
The new system came alive for the first time this week, celebrating FC Augsburg's victory over RB Leipzig. It's now planned that the illumination will be turned on after every victory, which means the annual electric bill for WWK Arena could rise by €5,000-10,000.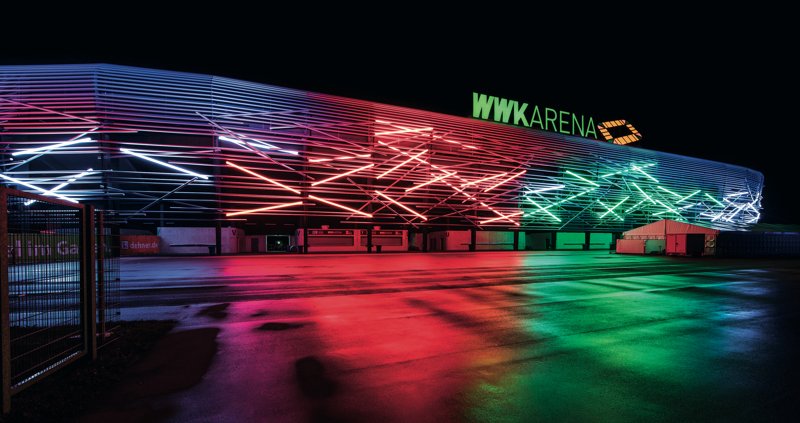 © Zumtobel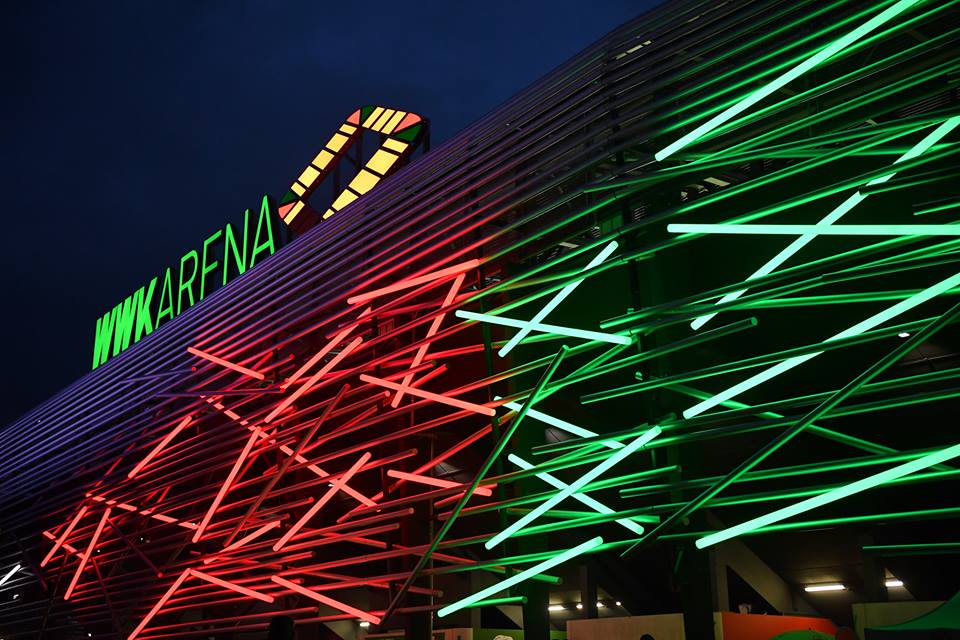 © FC Augsburg