StadiumDB Newsletter: Issue 20, get your weekly update here!
source: StadiumDB.com; author: michał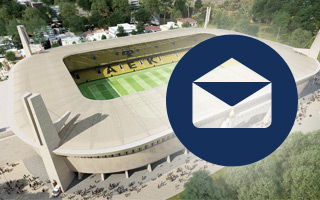 All crucial news of the past 7 days in one place. What happened in construction, naming rights, design announcements and more? Check here!
Want weekly news recaps directly in your inbox? Use the form above to subscribe!
Just like many football leagues across Europe are preparing for new seasons to commence, so are we. So far our database has only the Polish league tables updated for the 2017/18 campaign, but give us a few more days to wrap up with the promotion and relegation changes. In the meantime please enjoy the last week of stadium news!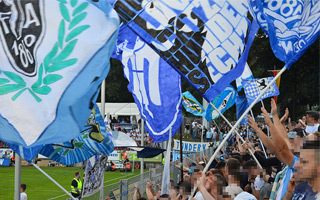 Let's begin with Munich, because there are changes for both big clubs there, each showing exactly how different issues Bayern and TSV 1860 are facing these days. For the Lions it's a sentimental return to the good old Grünwalder Strasse stadium. Though relegated, fans showed great spirit in the Regionalliga debut. Almost at the same time Bayern supporters were treated to news of their club building one more stadium. After Allianz Arena and the secondary stadium, now FCB are moving to Chinese Shenzhen and launching a top level football school with a stadium there.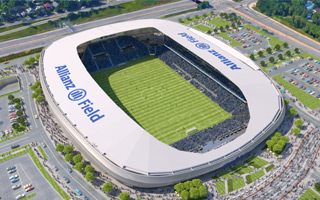 In the US the long-anticipated naming rights of Allianz has been signed. While some speculated the inurance giant would be interested more in an American football stadium, Allianz teams up with Minnesota United, the fresh MLS franchise. Allianz Field is already the 8th stadium with Allianz branding, though the deal's value is yet to be revealed.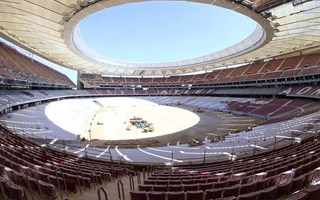 Madrid's Atletico aren't shy with their finances, on the other hand. The Spanish powerhouse's CEO admitted publicly that the club's budget rose from €122 million in 2010 to €340 million this year. And it should continue to grow after relocation to Wanda Metropolitano in September. In fact all of the stadium's net investment value should be amortised within 6-7 seasons.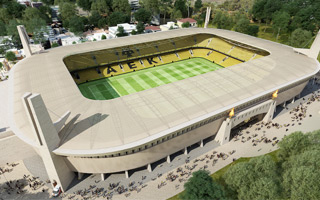 There's good news from Greece, too. How long have we waited to say that! AEK Athens finally began living their dream as construction began on the long-anticipated Agia Sophia stadium in Nea Philadelphia. When ready, this 33,000-seater will be Greece's best football-specific venue and the largest private stadium, too.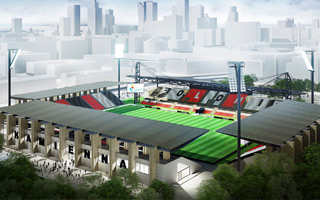 For Warsaw's Polonia it's a different story, though players and fans of that club have been waiting almost as long as AEK for a new stadium. Having been relegated and scrapping the ambitious private commercial project for a new stadium, Polonia are again at the mercy of local authorities. These have promised to come to the rescue once more. After failed promises of yesteryear now Warsaw city hall promises three new stands and updated capacity of 12,000 by 2022.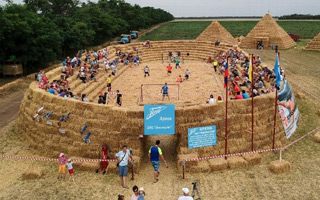 Was there anything amusing last week? That depends on your perspective but for us two stories surely stand out. First, the Russian haystack stadium nicknamed Zenit Arena for comic effect is a brilliant way of pointing out corruption and mismanagement. Meanwhile the recent farse with Craiova's new Ion Oblemenco stadium is no joke, rather a painful fail by contractors. Why? Go and see the photos!