Minnesota: Rumours confirmed, Allianz teams up with MNUFC
source: StadiumDB.com; author: michał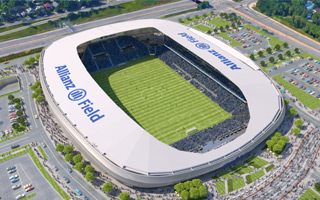 As of now the Minneaosta United future stadium is referred to as Allianz Field. The ground will only open in 2019 but already has the first Allianz naming rights deal in the US.
First signal about Allianz being interested in naming rights of the new Minnesota United stadium in St. Paul surfaced back in March and it turns out local journalist was correct. It's indeed Allianz who was in advanced talks with MNUFC and their result is now known.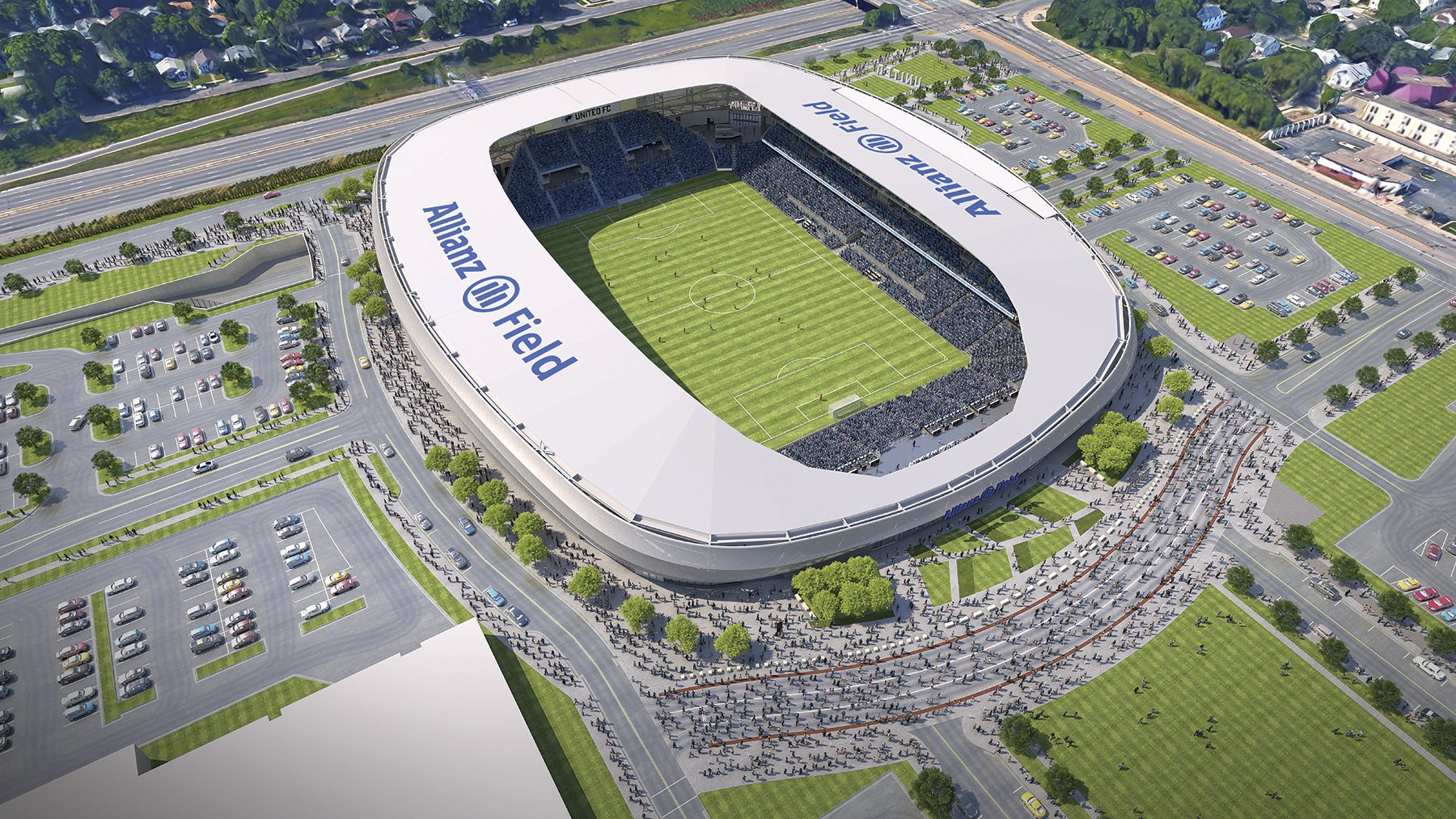 Allianz Field is the name of the future MLS venue. As is customary, neither side wanted to confirm the naming rights deal's value. What's less common is the lack of official confirmation about the deal's time. It's only been described as 'multi-year' for the time being.
Either way, Allianz Field joins the growing 'family' of stadia sponsored by Allianz as the very first sports ground in North America. It joins Allianz Arena (Munich), Allianz Park (London), Allianz Parque (Sao Paulo), Allianz Riviera (Nice), Allianz Stadion (Vienna) and two Allianz Stadiums (Sydney and recently Turin).
The St. Paul stadium will become the latest MLS ground once it opens in 2019. So far the structure is in early stages but eventually it will hold no less than 19,400 people with potential of expansion by further 5,000. Already now the list of people willing to secure season tickets is nearing the cap of 14,000 so it should be sold out regularly.
Initially estimated to cost $150 million, the project is now expected to end up with price tag closer to $200 million. As the Minnesota United FC owners insist, it's the first stadium statewide not to use any direct financial contribution from taxpayer money. That said, the investors received a number of tax breaks before proceeding with construction.