New design: The final plan for Polonia?
source: StadiumDB.com; author: michał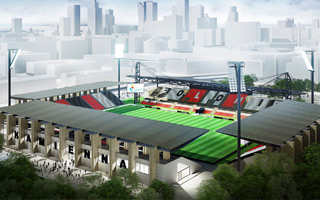 After far too many failed attempts of private or public-private stadium projects, taxpayers are to foot all of the bill for 12,000-seat stadium at the heart of Warsaw.
Even this year alone it's already the second concept presented for Polonia Warszawa. Over the past decade there have been many more, some as ambitious as 30,000-seat and with a retractable roof. And almost all schemes had one thing in common: they foresaw large commercial developments within or beside the football stadium. The last one, from early 2017, was presented by then-president Jerzy Engel, who was since ousted from the club, following relegation. That dream ended prematurely too.
This latest one is fundamentally different. It was presented on Friday by the municipality of Warsaw and is about to be financed entirely by taxpayers. This is why it's overly practical, even including a training running track under one of the stands.
The reconstruction plan for Warsaw's most central stadium will see the old hostorical stand joined by three individual grandstands in a football-specific layout. Two of them will be almost identical and placed on each end, each with 2,000 covered seats. Thew third one will be the reconstructed Kamienna, spiritual home of Polonia Warszawa's supporters. With 3,500 seats it will bring the stadium's total capacity to just over 12,000 seats.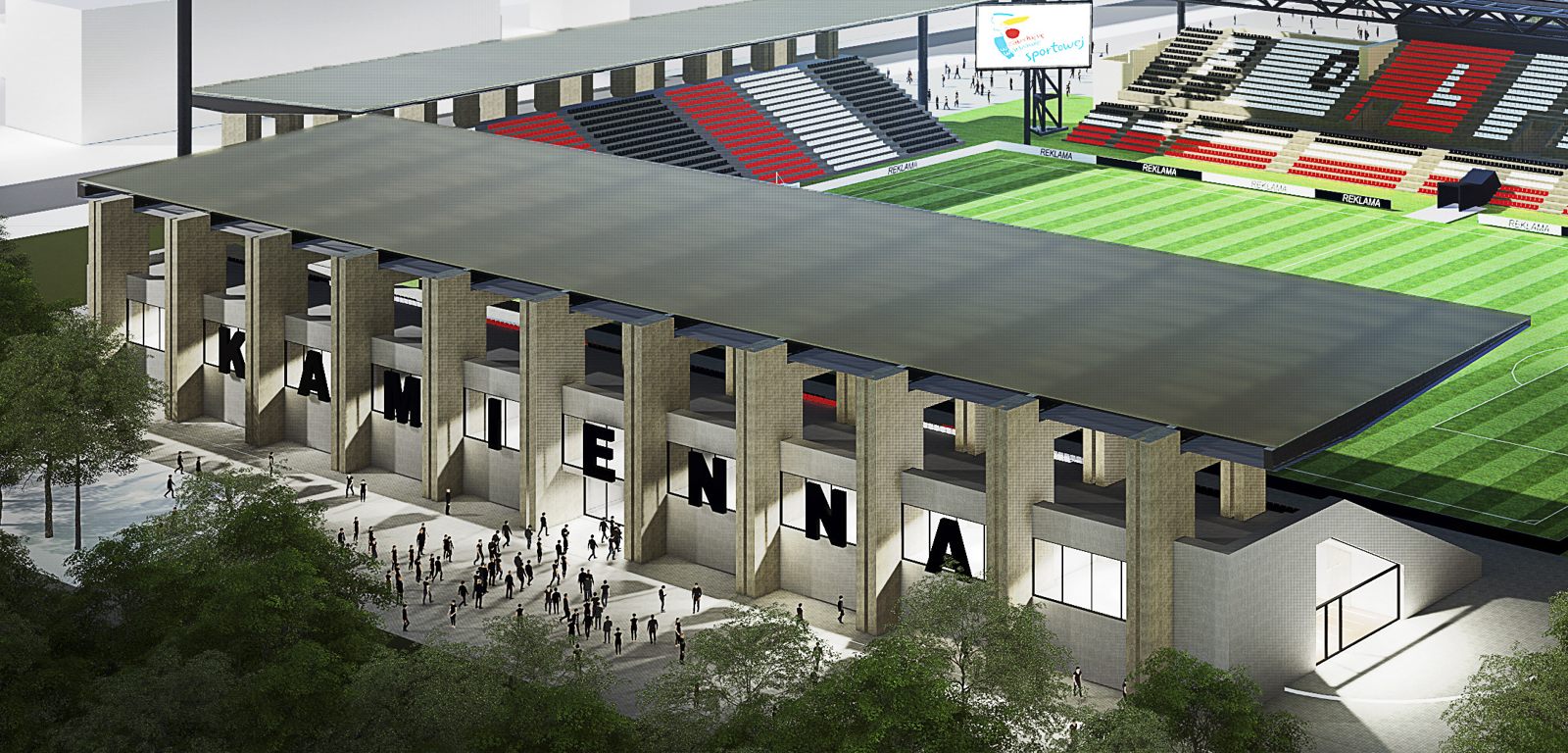 The stadium's floor space will increase by 2,500 square meters, largely accommodating new toilet and catering facilities, as well as indoor training running track under Kamienna and new maintenance rooms. That said, the municipal plan doesn't foresee any new corporate facilities for Polonia, which are direly needed.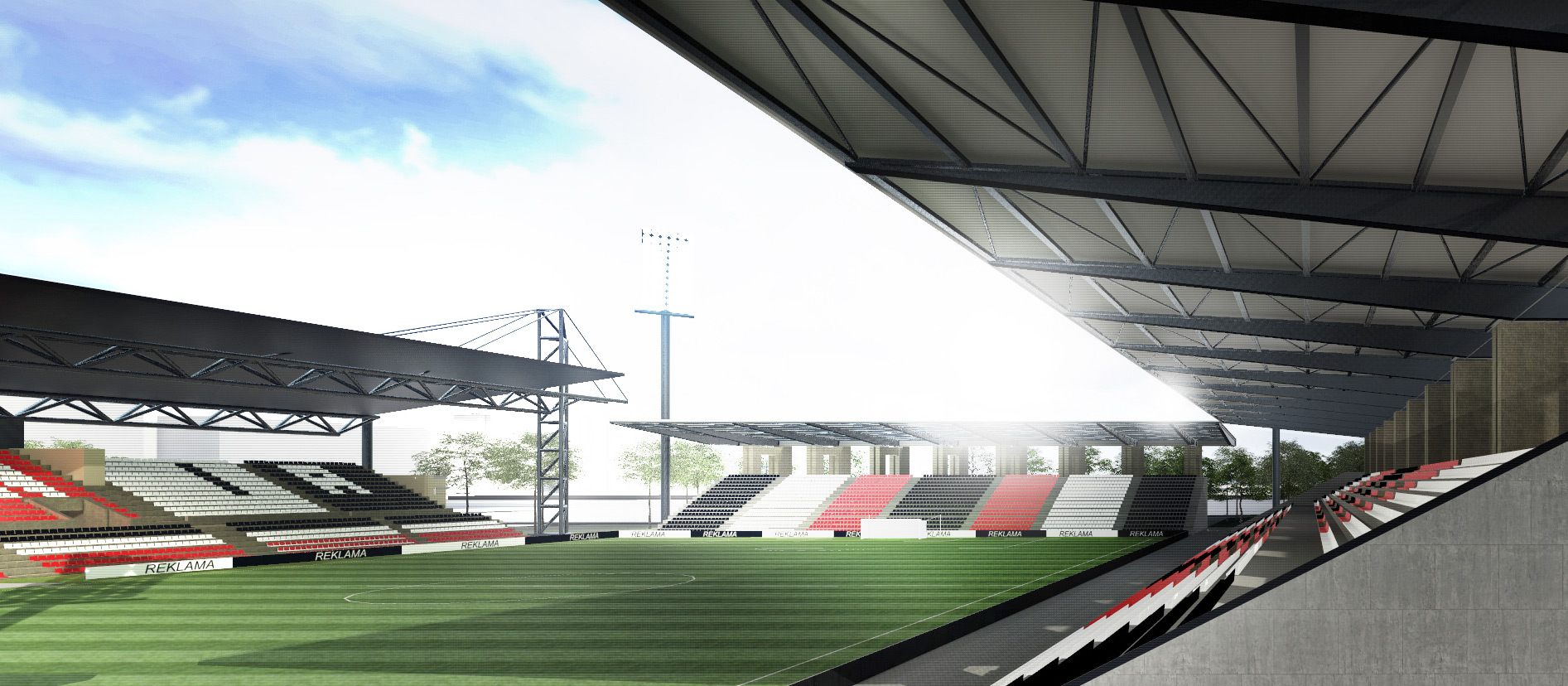 The last sentence may be crucial for future viability. After all, Polonia is about to get their long-desired stadium after many years and yet they may not be able to maintain it. At present they're playing on the 4th level of Polish football pyramid and will certainly not need 12,000 covered seats for years to come. What they will need is increased commercial potential that would benefit from the stadium's attractive location. Otherwise the club might not be able to maintain a much larger and more expensive stadium on their own.
Initial schedule sees the scheme spread across 5 years. In 2018 all documentation and permissions are to be approved, later followed by phased construction on each of the three new stand. In 2022 the stadium could be redeveloped, but will it?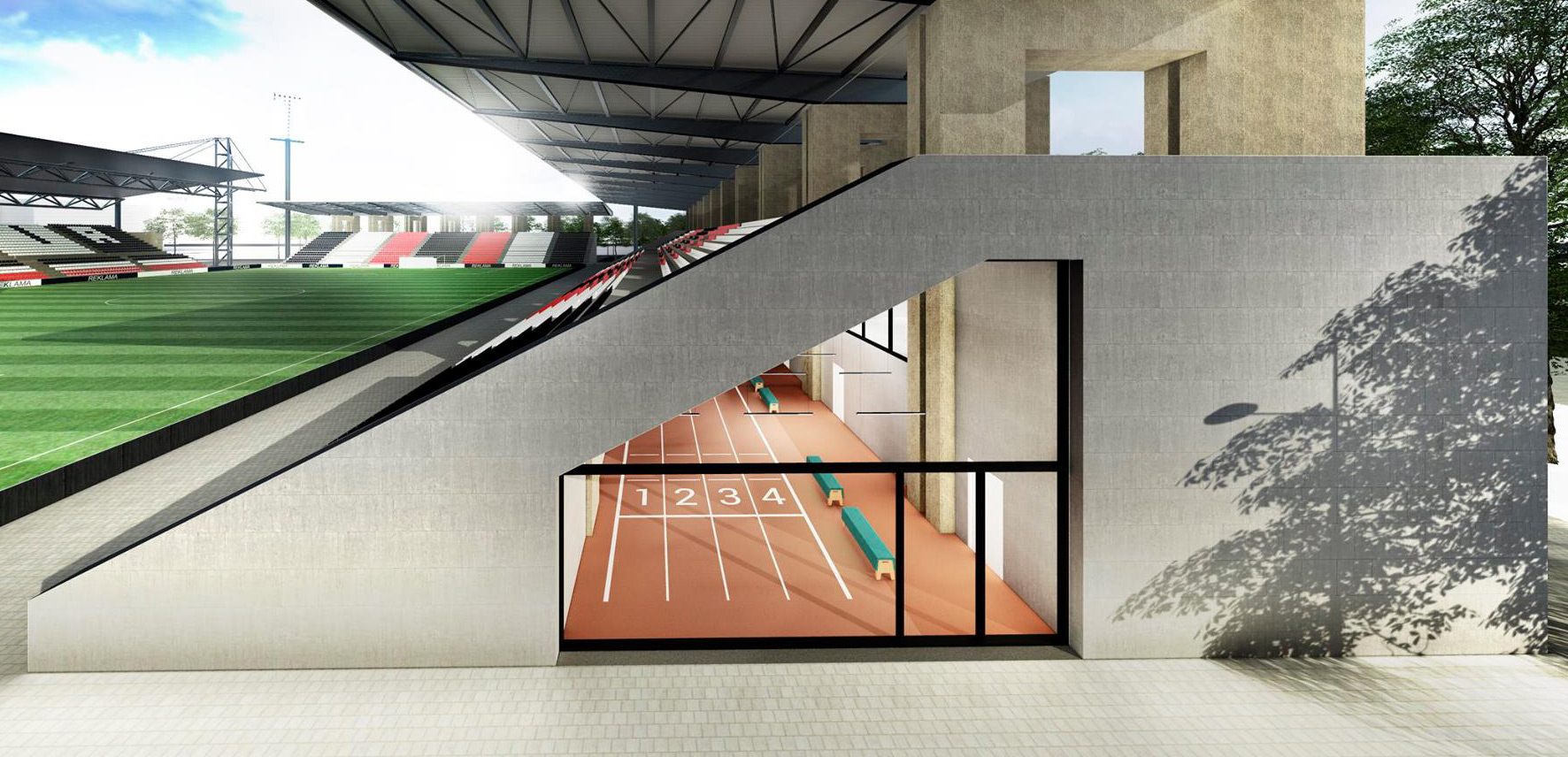 HGW's last unkept promise?
When campaigning to become Warsaw's mayor in 2005/06, Hanna Gronkiewicz-Waltz had promised two major stadiums, for Legia and Polonia. While Legia's new taxpayer-funded home boosted the club to see it become Poland's dominant power, Polonia so far received only shreds of what had been promised.
New turf, roof over the main stand, improved lighting and identification/access control system. All these cost PLN 40 million and yet the result is barely satisfying or in line with actual needs. The new scheme is estimated to bring further PLN 57.5 million in public investment but the final value won't be known until late 2018.