Warsaw: Is this the new Polonia stadium?
source: StadiumDB.com; author: michał
Without a word of explanation fans of Polonia Warszawa were served this image, depicting what is expected to become Warsaw's newest 20,000-seat stadium.
Polonia Warszawa surprised their supporters today with the release of a rendering and… nothing else. The image was attached to the club's information about meeting of a club-founded Support Council for the Konwiktorska 6 Project. In short, the council is a voluntary committee of athletes, celebrities and politicians who pledge to lobby in support of the below-depicted stadium.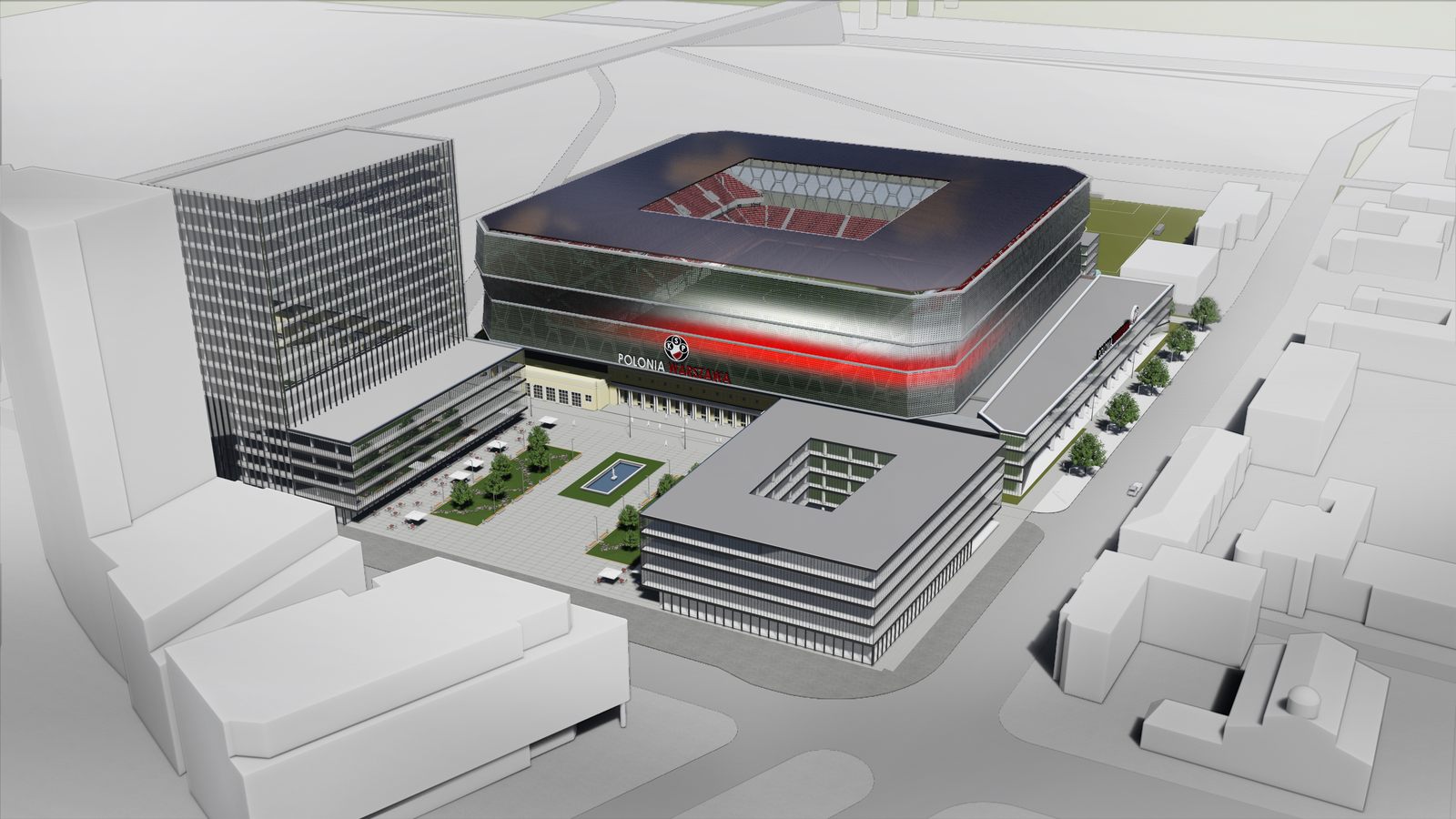 While none of these people would probably ring a bell to a non-Polish reader, the committee indeed has some great domestic names on its list already. More importantly perhaps, it also has the support of the Warsaw Downtown borough, who are in favour of delivering Warsaw's most centrally-located stadium.
According to the new render, the stadium could still reach 20,000 in capacity, but retractable roof has either been scrapped entirely or would be optional at best. Though approved by the Warsaw city hall, the concept has to receive the green light from the voivode (local representative of the government) due to land at the site being governmental property.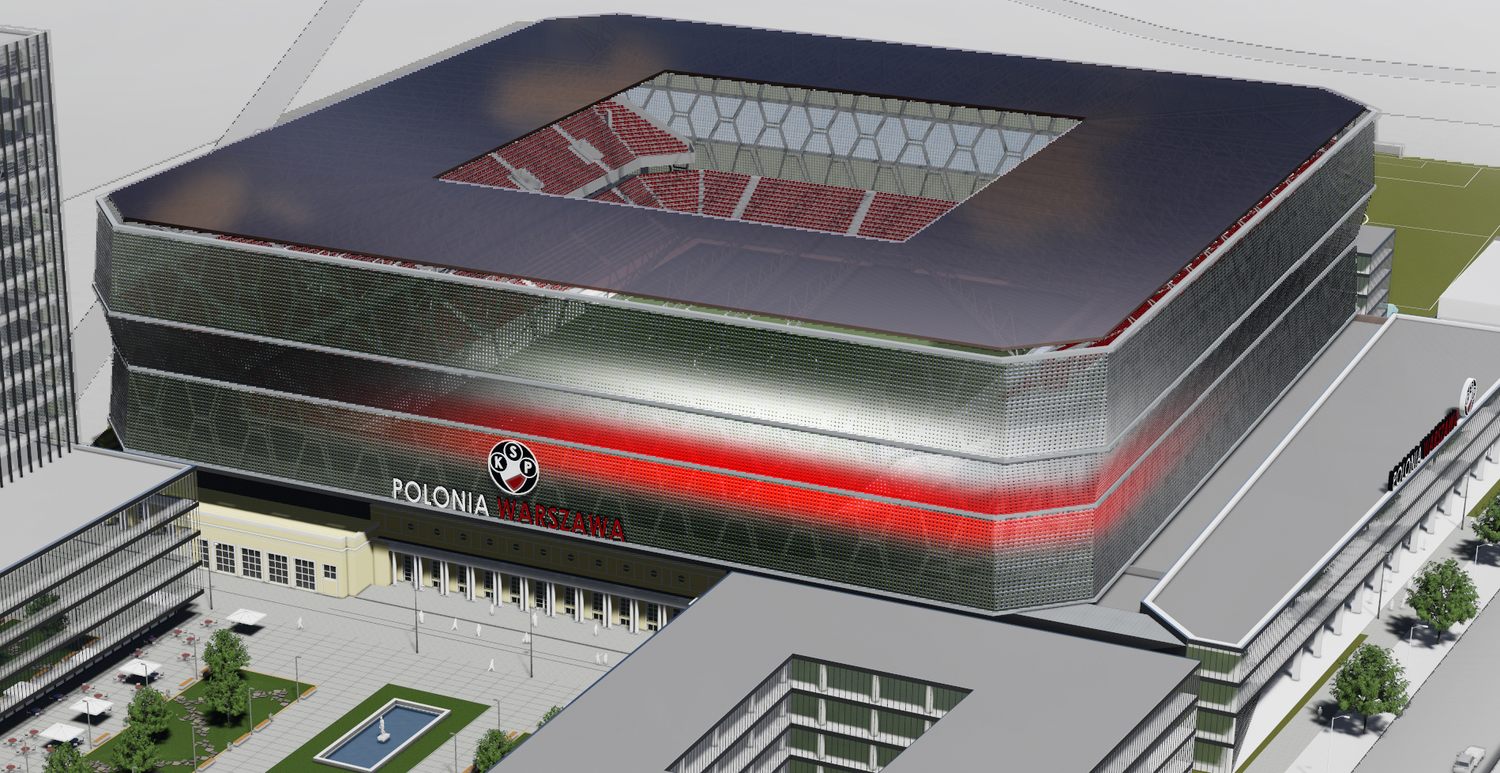 One of the crucial conditions already set by Warsaw's authorities is limiting commercial space to 40% or less. Another: the stadium has to be built first, before private investors can erect two office towers beside it. And, which we've already covered before, the main stand's façade has to be preserved.
Polonia seem enthusiastic about progress and getting their desired 30-year lease. At the same time the city is more cautious, with officials reminding that the stadium is a long way from happening. As things stand the above image is only a preliminary design, not a render based on already finished documentation.