StadiumDB Newsletter: From Paraguay to Bulgaria, here's issue 23
source: StadiumDB.com; author: michał
All the biggest developments of last week in one piece. To get such weekly update via email, please make sure to subscribe and never miss a significant development covered by StadiumDB.
Late August is usually when many stadiums open and this year is no different. First fresh one we have for you is of course La Nueva Olla, the reconstructed home of Paraguayan Cerro Porteño.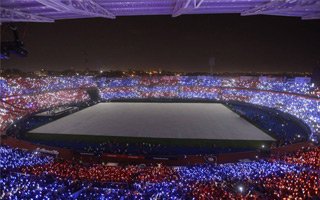 It's currently the largest stadium nationwide, also the very first one to have field-level corporate boxes. Add to that the huge sense of pride by Cerro fans, some of whom have actually worked on its reconstruction, and you get just how important this project is for Azulgrana, Asuncion and Paraguay in general!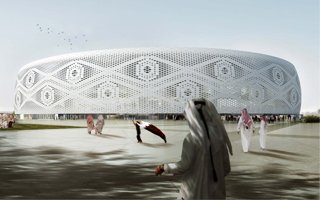 While the premiere in Latin America took place on Saturday, Sunday brought a different development, the release of official design for Al Thumama Stadium, already the sixth to be revealed for the Qatar World Cup in 2022. Aesthetically it's more than pleasing with its intricately designed perforations, inspired by gahfiya. Worth $345 million, the 40,000-capacity venue will see capacity drop to 20,000 after 2022, as promised by the organisers in their 2010 bid.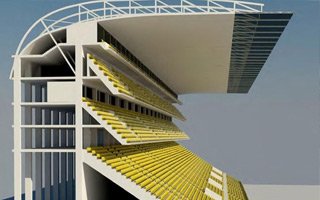 Excitement of a different kind was generated in Germany, where Dynamo Dresden are about to build a 1:1 mockup of their proposed extremely steep eastern grandstand. Only 4 rows (16 seats in each) for now, but eventually this could lead to Europe's most radical stadium design. Also in Germany, the interior minister of Lower Saxony surprised everyone with his proposal to simply legalise pyrotechnics inside stadia. Not likely to go through, but a chance for constructive dialogue!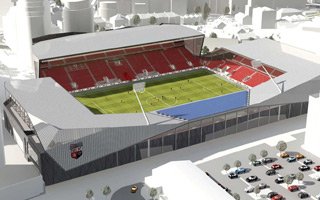 And in England? Brentford FC have revealed that their new stadium will get under construction in early 2018. Slightly smaller than planned (17,250 instead of 20,000), moved 3 meters to the south and with very high percentage of corporate seating, the new stadium will also provide room for safe standing, should legislation finally change.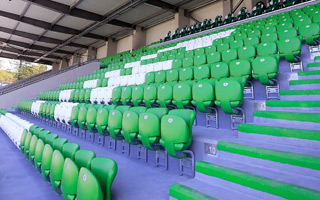 And in Central & Eastern European news, there's a brand new grandstand in operation at Ludogorets Razgrad's stadium. This means two more stands need to be built before Ludogorets Arena reaches its final capacity of 12,500 and possibly becomes the best stadium throughout Bulgaria.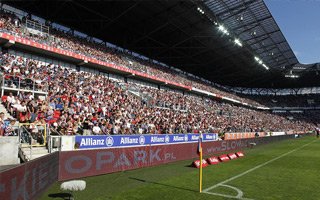 Meanwhile Poland has a new, somewhat unexpected leader in terms of crowd size. Górnik Zabrze have barely returned to Ekstraklasa and sell out every game with 22,708 ticket count, prompting talks of stadium expansion after just a year in operation.