London: Brentford's stadium smaller and later
source: BrentfordFC.com; author: michał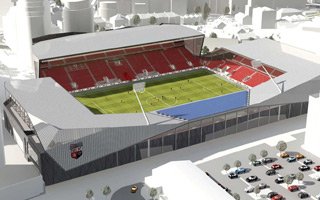 They waited so long for their new home that it's now redesigned and relocated, which means new approval is needed. The stadium will have less seats and its delivery may slip from 2019 to 2020.
In their recent update on the Lionel Road Stadium project Brentford FC informed about significant changes in the scheme, currently in enabling-works phase. While the plot, number of appartments (910) or buildings' height remains the same, the stadium will see some alterations.
First of all, it's being relocated as a whole. It's moving 3 meters to the south in order to make way for a new road along its northern side. Not much for fans, but in planning terms it's significant.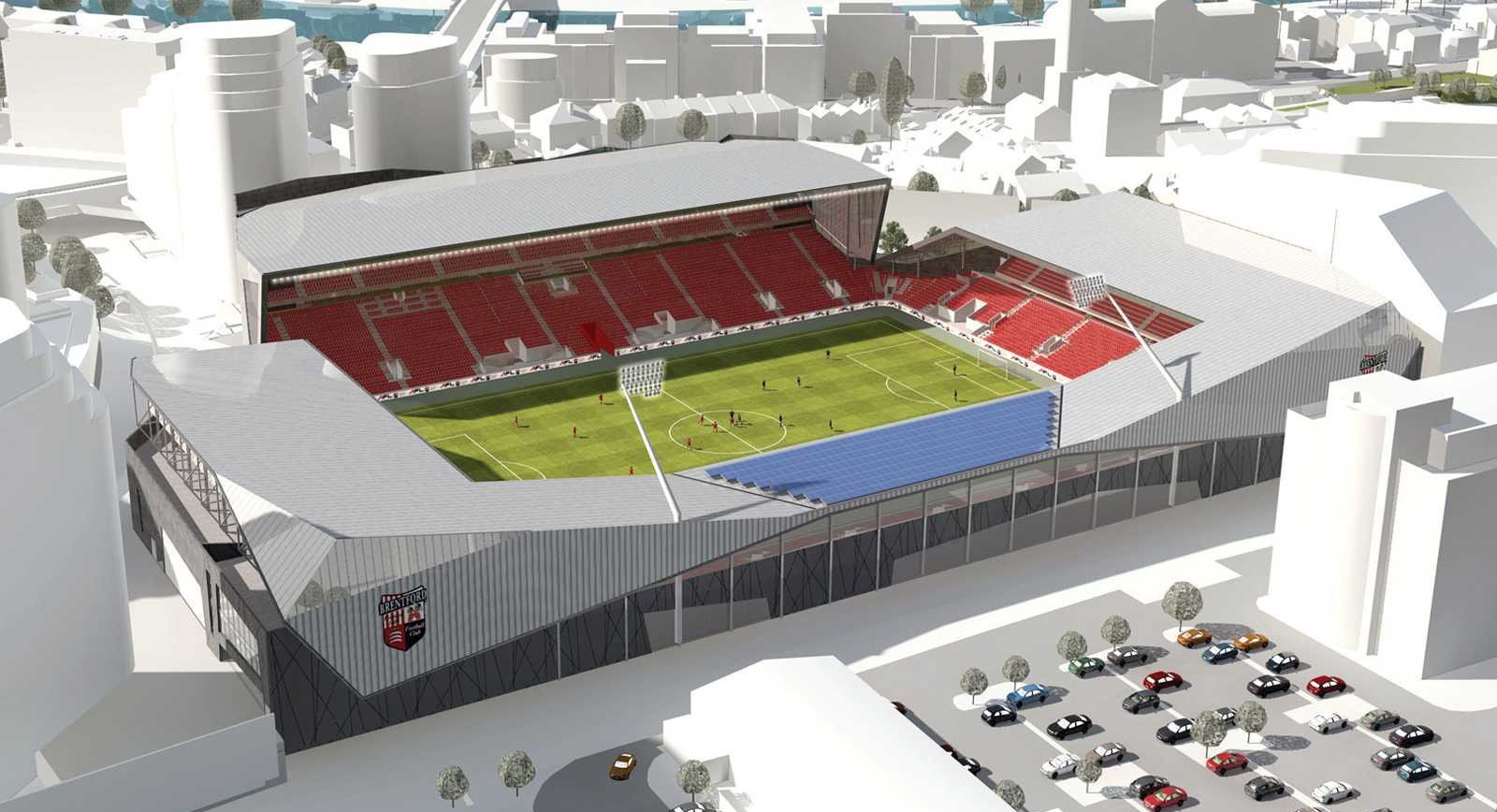 © Brentford FC / AFL Architects
For supporters the biggest change is final capacity. Advertised for years as a 20,000-seater, the stadium will be downsized to 17,250. High percentage of premium seating (3,000) will interest potential corporate clients, while more traditional fans should be satisfied that safe standing can be introduced at Lionel Road, should legislation allow it.
Why the changes to AFL Architects original design now? "Since the original planning permission was granted in June 2014, significant changes have taken place both within the development marketplace and in relation to Premier League football and Premiership rugby union requirements. As a result, the Club and Be have undertaken a detailed review, to ensure the stadium is Premier League compliant upon completion; to enhance the urban and residential design; and to reduce the risks from the stadium construction process and its future operation." the club's official statement reads.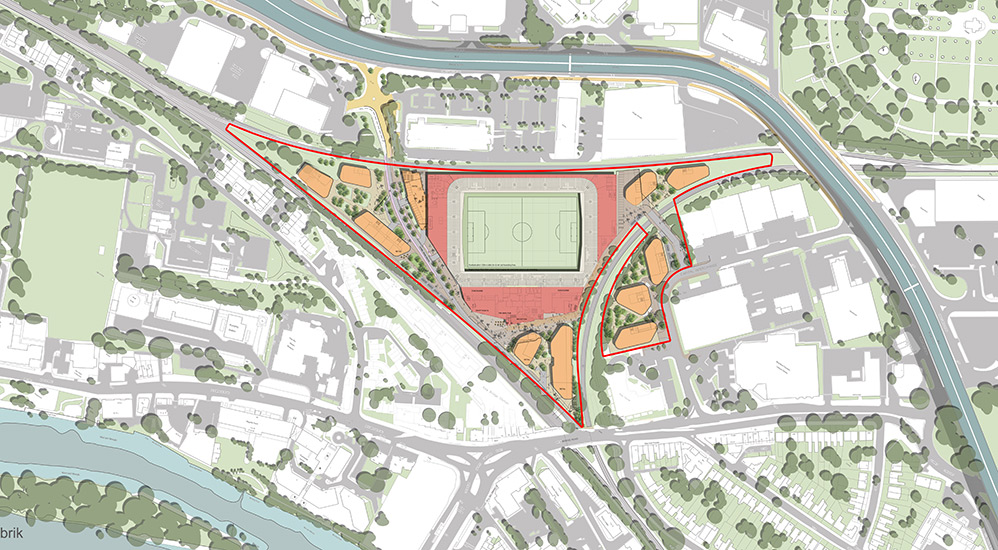 © Brentford FC / AFL Architects
"These amendments will not impact on the overall quality of the stadium. In fact, recent successful seasons in the Championship have only served to harden the resolve of the owner, Matthew Benham, and the management team of the Football Club to continue its pursuit of Premier League status. This is illustrated by the fact that a key amendment involves the inclusion of Premier League compliant Outside Broadcast facilities within the stadium itself, together with facilities to meet the latest Premier League requirements for lighting and media.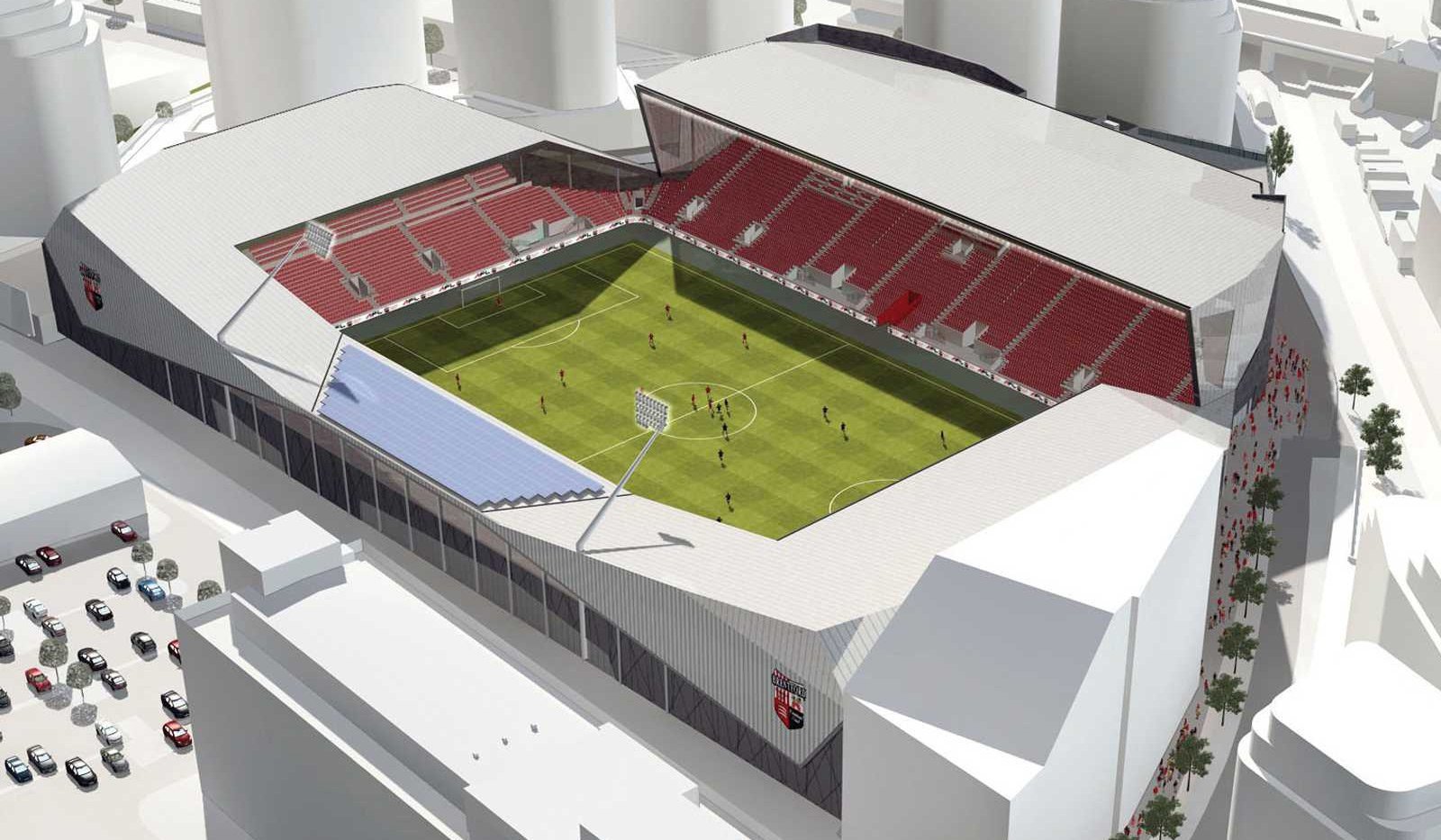 "These are the final changes which, subject to approval by London Borough of Hounslow, will mean construction of the new stadium will start early in 2018 with the aim of completion by late 2019 or early 2020." the statement concludes. The borough's planning committee will review all changes on August 24.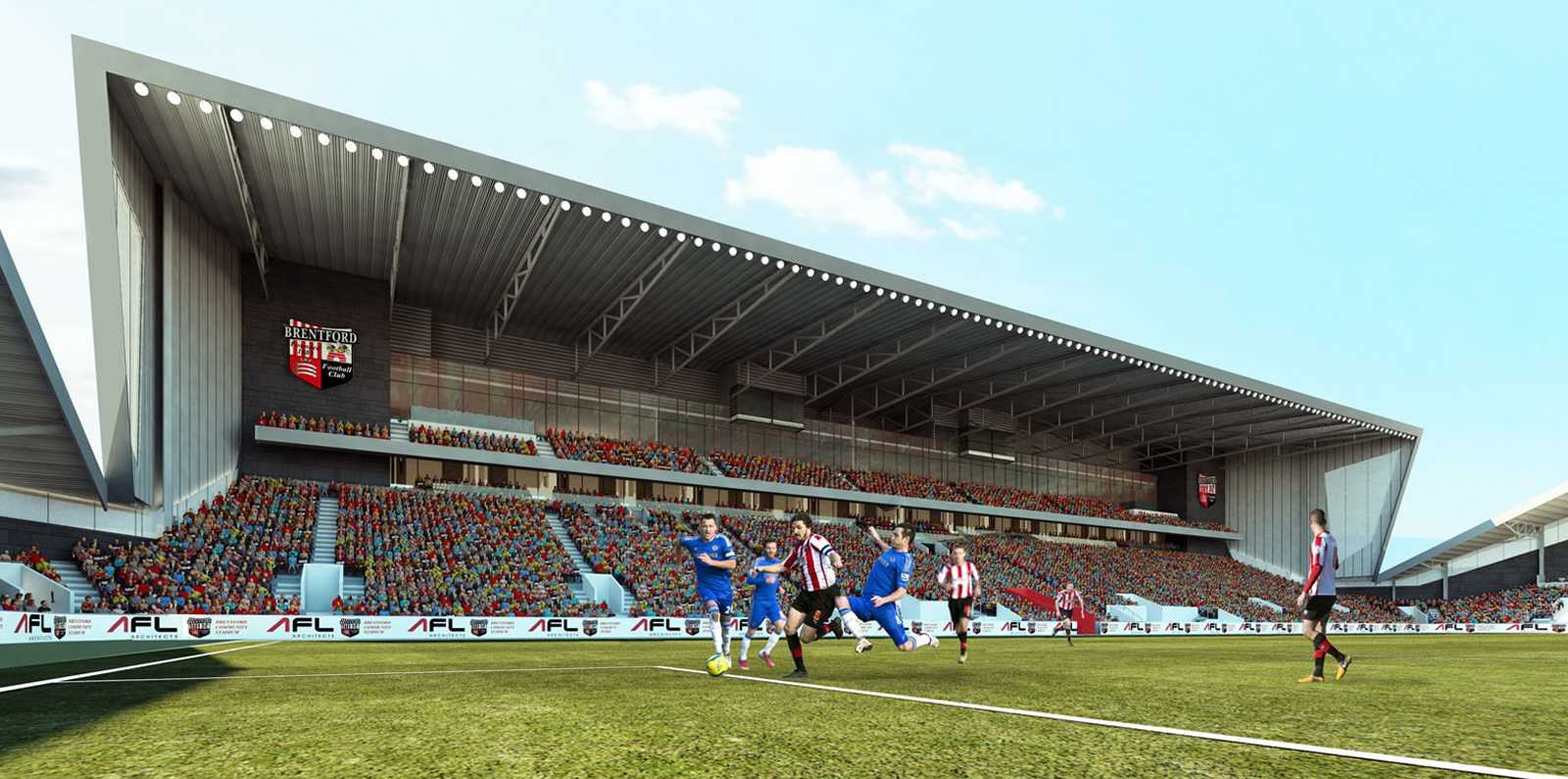 © Brentford FC / AFL Architects