Poland: Fans in Zabrze pushing for missing stand
source: StadiumDB.com; author: michał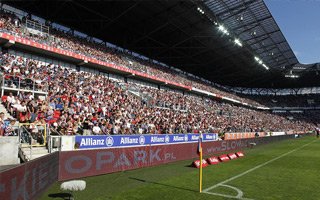 Three modern sides and one that used to commemorate Hitler. Time to change it, say fans of Górnik Zabrze, who are the only ones in Poland buying 100% of available tickets this season.
Arena Zabrze is one of Poland's better stadiums, but not among the best. The thing missing is an actual main grandstand in the west. Instead, the pre-WWII modest 3,000-seat old structure is standing there, while three remaining sides have been revamped over a year ago.
Works were phased to allow better funding options for the city and continued football use for Górnik Zabrze. The intention has been to deliver the fourth new grandstand within several years after the first phase.
But Górnik fans aren't having any of that. Although the season has just begun, Górnik Zabrze is the only club in years to have sold 100% tickets for three consecutive games. Even during Legia, Lech and Wisła's best seasons in their new stadia it was considered good if they sold out three games per season, not three games in a row.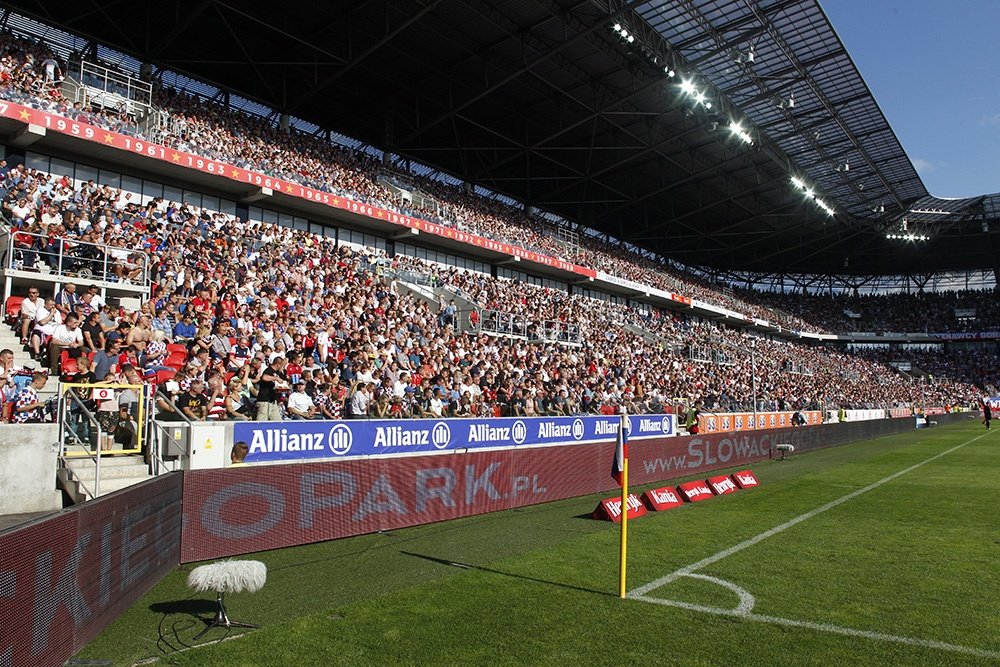 © Górnik Zabrze
Current turnout (by tickets sold, not tickets used) is repoted by the club to be 22,708 per game, which is also the largest attendance in Poland by several thousand. During Sunday's game against Arka Gdynia supporters of Górnik reminded municipal authorities that "the fourth stand is needed as soon as possible" by preparing a large banner with that exact quote.
Selling out every game is impressive by Polish standards, even if the series won't last much longer. And this kind of pressure seems to work on authorities. The mayor of Zabrze has today confirmed that her officers are already looking for a way to accommodate the fourth stand in the city's expenses for 2018.
"We're currently working on next year's budget. We're taking various steps to relieve the budget of some projects, which gives optimism about the fourth stand. It's subtle and multi-layered work which we're constantly doing. There are chances that we'll begin work next year" Małgorzata Mańka-Szulik said.
The final stand will raise capacity from 24,500 to nearly 32,000 seats. Initially its cost was expected to be PLN 90 million but now it's hoped that 60 million will suffice. Some functions of the unbuilt stand have been delivered already in other areas, which means a reduction in cost is possible.