New design: Like a decorative headdress
source: StadiumDB.com; author: michał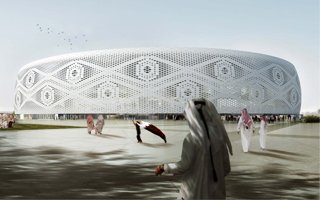 Yes, this stadium is literally inspired by a hat. Not only is that an interesting inspiration, the outcome is one of the finest stadiums we've seen in the making for the 2022 World Cup.
You may recall that Al Thumama was one of the last two stadium locations chosen for the Qatar World Cup. It wasn't part of the original bid of 2010, but it seems there's hardly a better place for a tournament stadium than this one. It will be built in one of the most attractive locations in southern Doha, providing great road and public transport access, as well as being just 5 km away from the city's main airport.
The site in Al Thumama is also known for what won't be built there. Roughly a decade before the new plans, it was where Qatari authorities were planning to build the first underground stadium, with almost all fans located and covered below ground level. Ground works were launched but later abandoned. This time such measure is not possible due to the FIFA-required capacity of 40,000 people, five times greater than the one from years back.

Earlier today the Supreme Committee for Delivery and Legacy officially revealed the Al Thumama Stadium design and we're proud to say that we were far ahead when we received a leaked rendering and showed it to you back in April.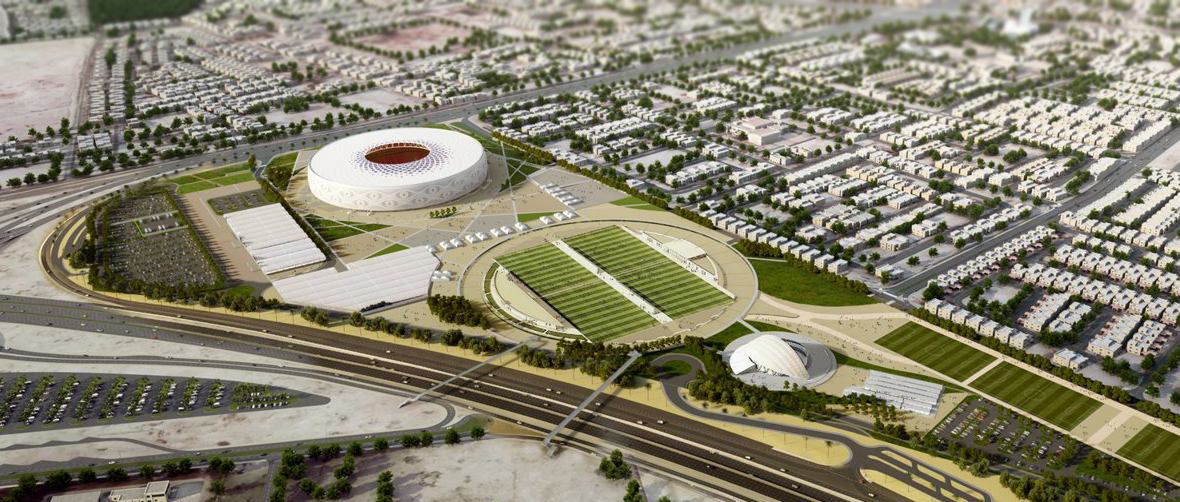 © Supreme Committee for Delivery and Legacy
New Al Thumama Stadium will have a smooth and simple outer form, covered with white cladding. That cladding however will have openings creating a stunning, intricate pattern, mimicking that of gahfiya, traditional Arabic headdress worn by boys and men. It's the first Qatari stadium to be designed primarily by local architects, led by renowned Ibrahim M. Jaidah, in cooperation with global giants Heerim.
Discussing his design for the latest FIFA World Cup stadium, architect Ibrahim M. Jaidah said: "The reveal of Al Thumama Stadium design comes with immense pride in having contributed to the delivery of the first World Cup in the history of Qatar and the region. The inspiration behind the design comes in line with Qatar's hosting promise that this World Cup will be one for the region to celebrate. I believe it will be a stadium design that resonates with the Arab community, and we are extremely proud to have designed this innovative venue."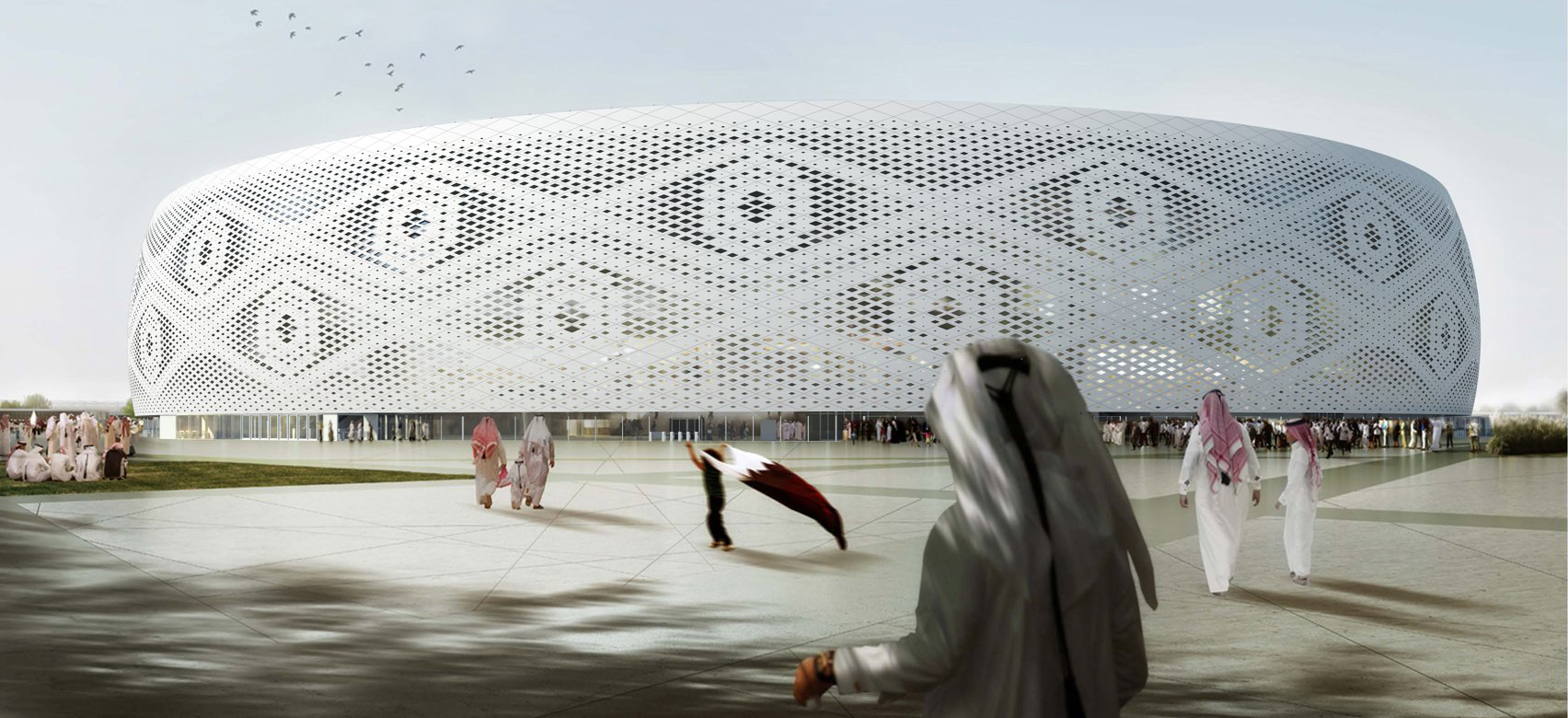 © Supreme Committee for Delivery and Legacy
© Supreme Committee for Delivery and Legacy
Though not under ground, the stadium is expected to provide superb cooling technologies, able to bring temperature inside down to just 18 degrees during the FIFA tournament. Afterwards, the building's volume will not decrease, but the capacity will be halved. Most of the upper ring will travel to developing countries, while an elegant patio with boutique hotel will be created instead.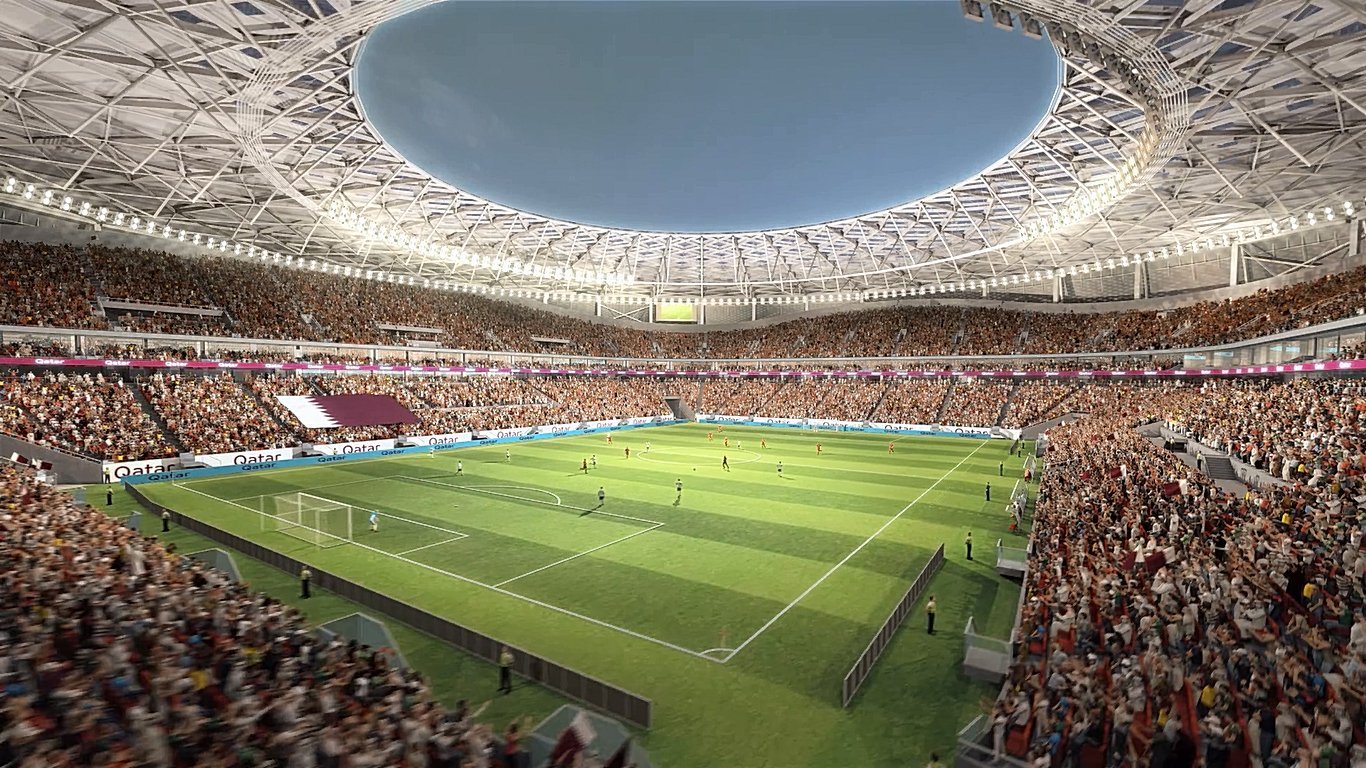 © Supreme Committee for Delivery and Legacy
Due to its fantastic location, the stadium will also become heart of a major leisure and sport precinct, including 8 football fields and facilities for several other sports disciplines. While the concept has only now been revealed, pre-construction works have actually been ongoing for a year now. Excavation began last summer and soon we should see foundation being created.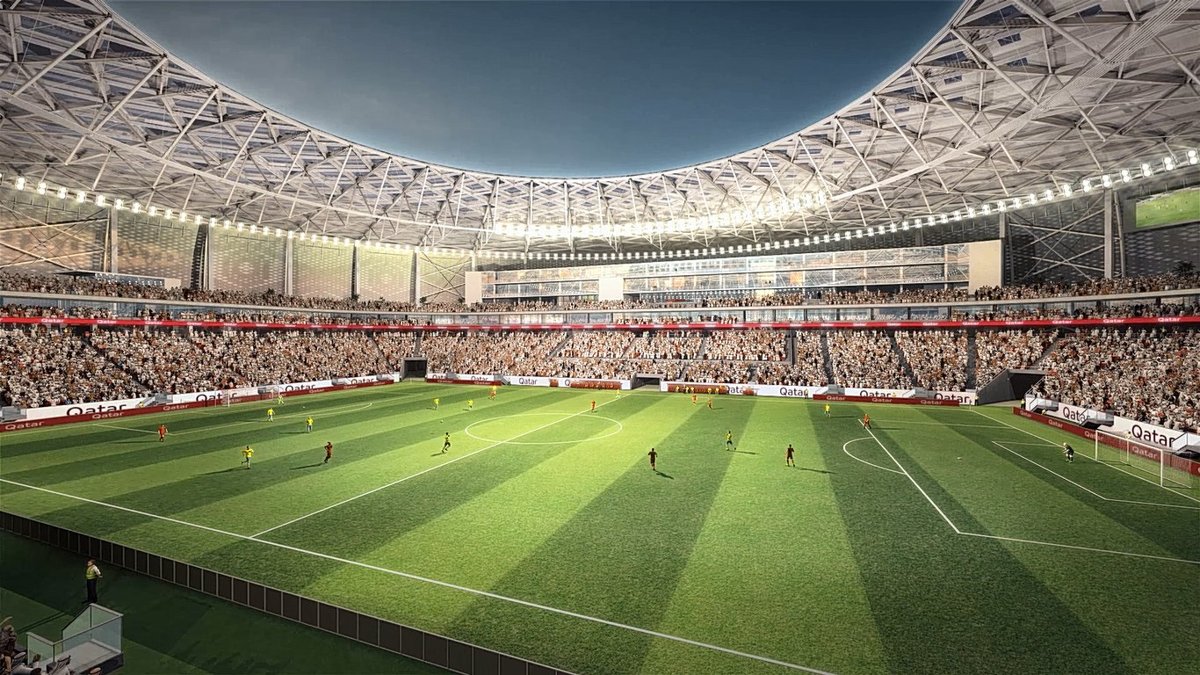 © Supreme Committee for Delivery and Legacy
There is absolutely no rush with this project because Qatari authorities are well ahead of schedule. Once ready in 2020, the stadium worth QAR 1.25 billion ($345 million) will still have a year-long buffer for finishing touches and furninshings before the FIFA-set deadline of late 2021.