Qatar 2022: World Cup instead of "underground stadium"
source: StadiumDB.com; author: michał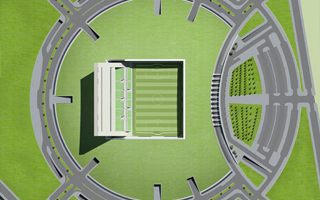 It was to be the world's first underground stadium. Bud works were halted after Qatar applied for the 2022 World Cup. Now the site will hold a new stadium after all, though its shape is unclear.
We didn't even have an English version when that stadium was announced. Back in 2008 renderings of it went viral and rightly so. The 11,000-capacity Wall Stadium would have most spectators and all infrastructure underground. As one might expect, this would be in effort to secure better cooling.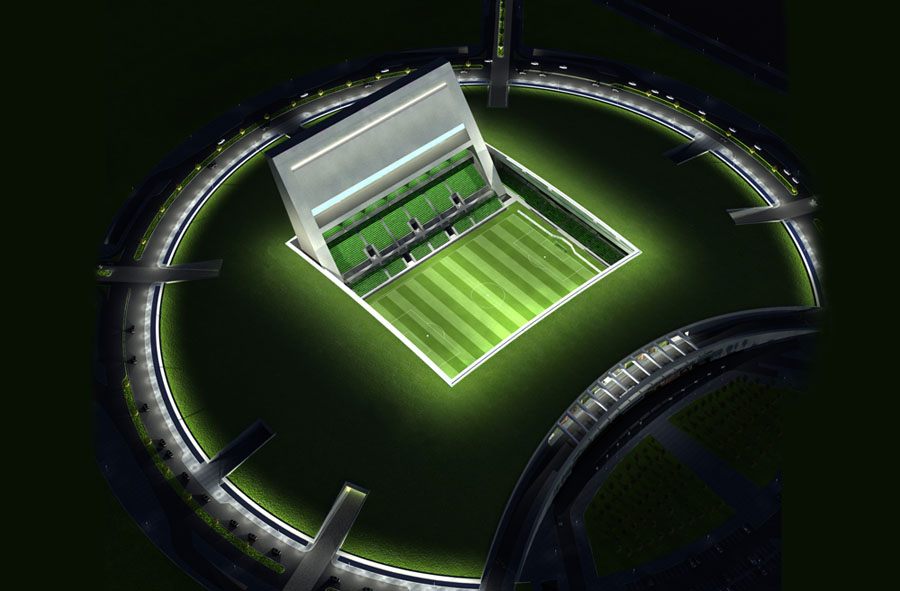 All of the stadium was planned as a 'premium' venue compared to traditional stadia and it would comprise 200,000 square meters of floor space under its green dome. That's the scale of world's largest sports arenas, though here it would largely be used as parking space.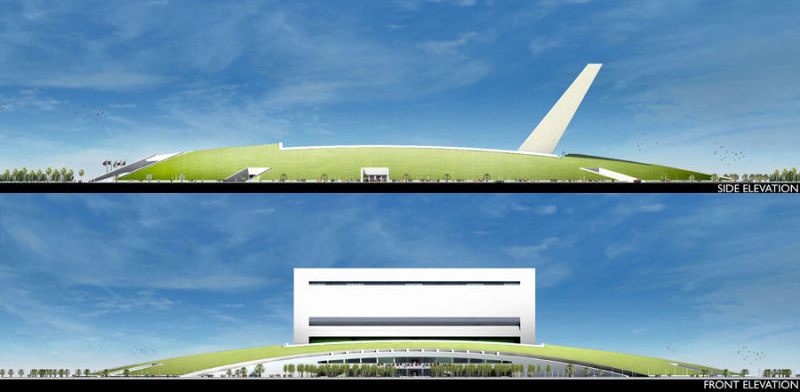 With very clean and smooth design, the stadium was very promising and should have been ready in 2010. Excavations began in southern Doha in 2008, but were soon halted as Qatar were hopeful of securing the 2022 World Cup. With FIFA's 2010 decision the Wall Stadium project was cancelled, pending further developments.
New stadium on the site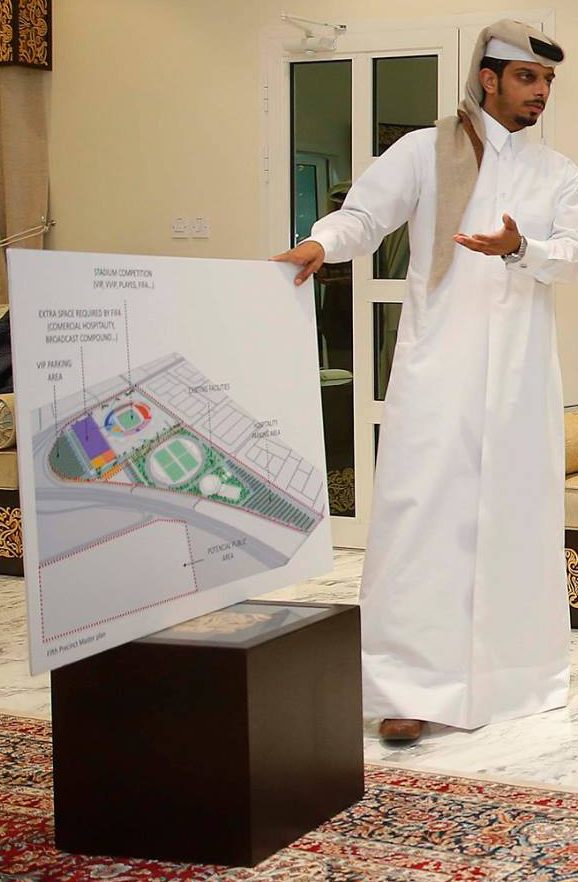 The above story leads us to early December 2015, when the Qatari Supreme Committee announced two final stadium locations for the World Cup. One of them is Al Thumama and last week the Committee confirmed it's exactly the site of what was to be Wall Stadium, even the field will be laid roughly where it was planned.
At this point it's not clear whether the stadium would retain any characteristics of the previous plan. Although excavations for the formerly planned underground infrastructure are ready, the new scheme would see the stadium itself moved slightly to the east.
Obviously the new stadium will have to hold 40,000 people during the tournament, while its legacy size was announced to be 20,000. The design contract was awarded to a new company, the Arab Engineering Bureau (in 2008 it was MZ & Partners).
We should see the concept released in 2016. So far we know that the entire project will cover over 510,000 square meters. The stadium will have its parking sites and on-site hospitality areas in the north-western end of the plot. South of it there will be four training fields that are already in use. Local residents during consultations also asked for leisure and health facilities to be included.