Bulgaria: Ludogorets open new grandstand
source: Ludogorets.com; author: michał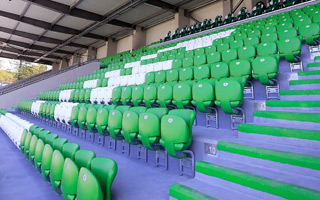 They've narrowly made it in time to inaugurate the new east stand this week. Second phase of stadium reconstruction is officially delivered and it only took a few months!
In Bulgaria most stadium projects get cancelled at worst or downscaled and stalled at best. That's what happened to a long list of proposed developments, with Varna, Botev Plovdiv and Levski Sofia stadia being painfully late compared to initial plans.
But there's an exception that you surely know. Ludogorets Razgrad, this tacky creation with little history but surprising determination to become a long-term highlight of Bulgarian football. They saw their new stadium's first stand built in 2014 by the municipality. The south end holds 2,038 people.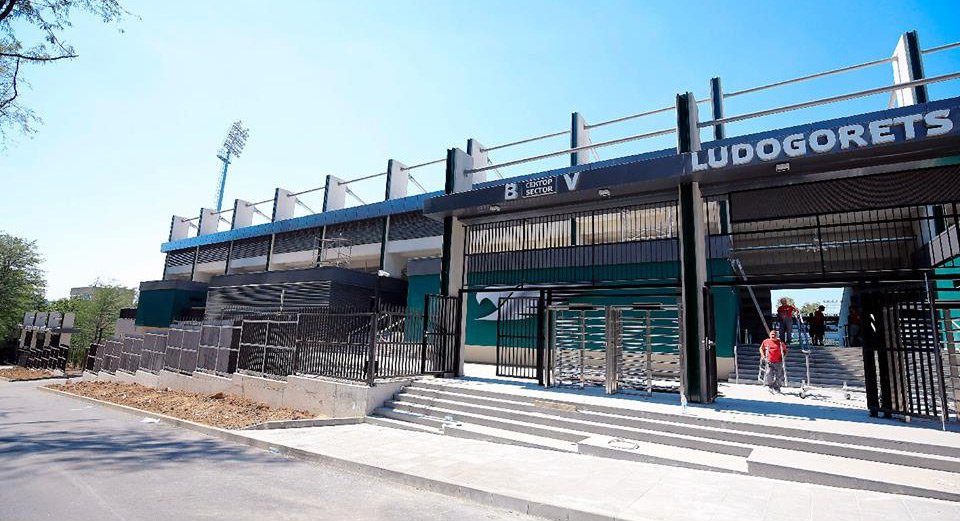 © PFC Ludogorets
Afterwards the club took over and as leaseholder of the building is now the private investor as well. Club-funded new east stand has just been approved for use this week. It holds 3,500 people and has replaced a modest 10-row uncovered stand along the field. It also holds the temporary VIP zones, at least until the large west stand gets built.
It was delivered in a truly impressive time frame. First sod in early March, actual construction following in April and now the whole section is ready for use. It was first used on Saturday, during the league game against Vareya. First European game follows on Thursday as Lithuanian Sūduva Mariampol comes to town.
The next phase expected to begin is the north end, which will mimic the southern stand. After delivery of the western main grandstand the stadium will hold 12,500 people and meet all criteria set for UEFA Category 4 venues.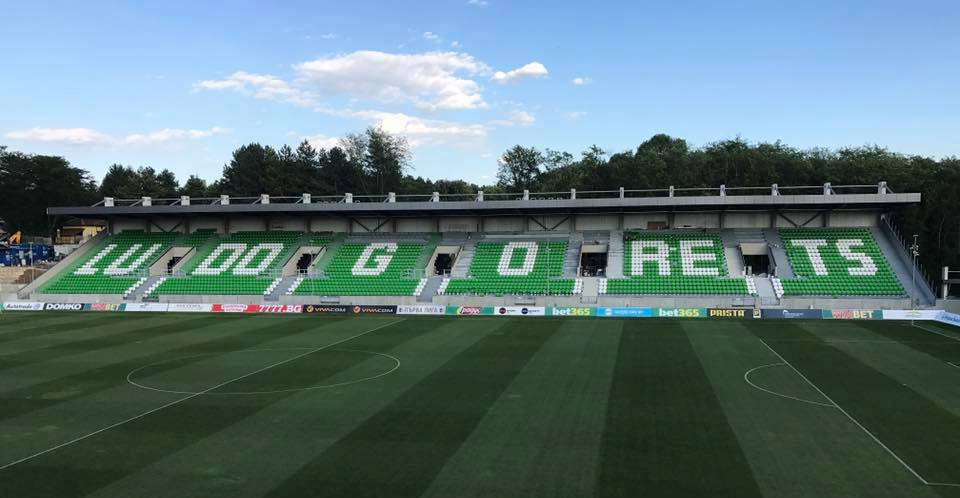 © PFC Ludogorets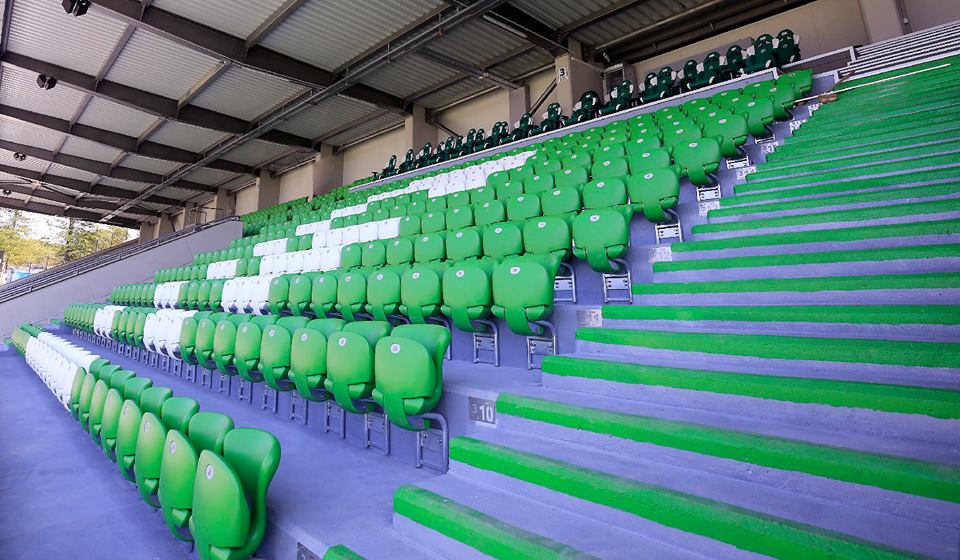 © PFC Ludogorets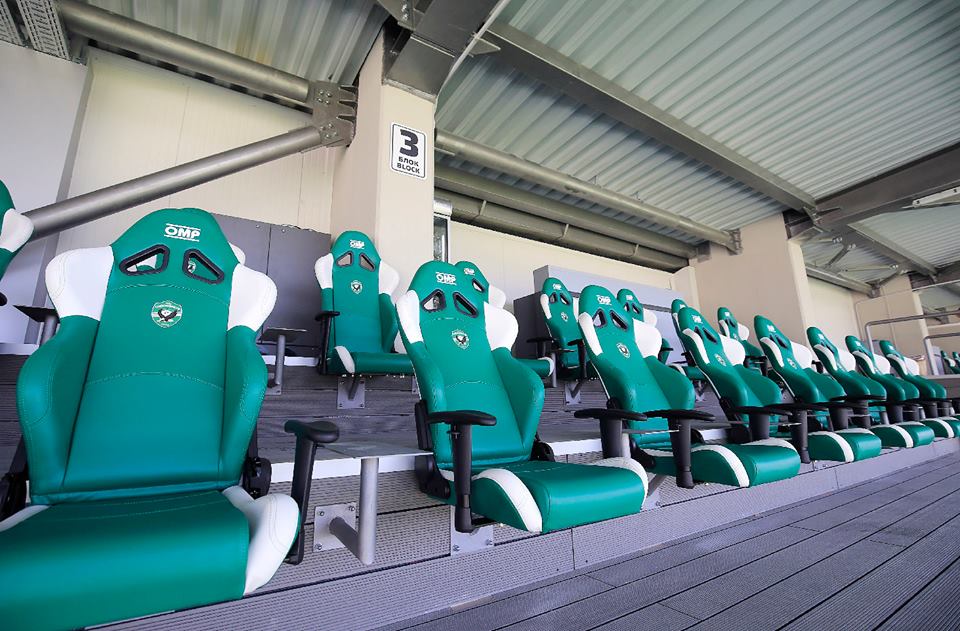 © PFC Ludogorets