StadiumDB Newsletter: Issue 17 is here - subscribe for more!
source: StadiumDB.com; author: michał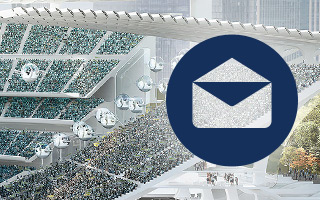 A week's news in 300 words, just slightly late due to our attendance at the European Football Fans Congress in Belgium. Like it? Subscribe and get all future issues to your mailbox!
We kept you waiting more than usually, but finally we're back from Belgium. Why did we go there? Obviously for the European Football Fans Congress (#EFFC2017), which helped us learn quite a lot. First part of our visit, concerning legalisation of pyrotechnics, is already online, while further materials will follow throughout upcoming days. Expect some new photos and updates on Ghelamco Arena and Daknamstadion, which were the Congress' hosts.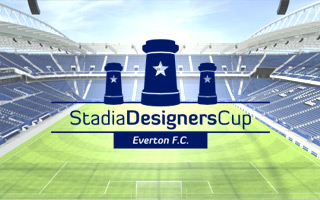 Another major development from last week which we can cover now, is the outcome of Stadia Designers Cup. Third edition of this unique competition concerned Everton's future stadium was was acknowledged even by the actual stadium's architect Dan Meis. Six different visions of a new 55,000-seater in Liverpool battled for your support and here is how you voted!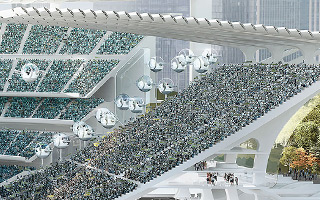 In terms of popularity, last week our readers got really interested in the ideas of Populous for what stadia of the future might look like. Indeed inspiring, the concept deserves a look if you haven't seen it yet. Kinetic energy from fans, self-sufficient gardens on the roof, automatisation taking control of matchday services, smart field changing texture and colour, and much increased sustainability – these are only some of the ideas.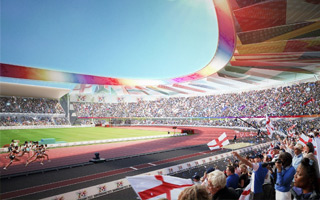 One major design we showed you, less distant in the future than the Populous vision, is the proposed Birmingham 2022 Commonwealth Games host venue. Alexander Stadium isn't a big one now, but it could grow to 40,000 for the tournament and then have 25,000 seats left in legacy mode.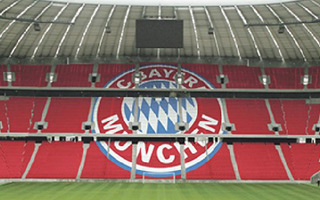 In Germany two major developments happened. TSV 1860 is finally (almost) certain of leaving Allianz Arena, while Bayern continues to upgrade their home ahead of Euro 2020 and before bidding for yet another Champions League final after their first one in 2012.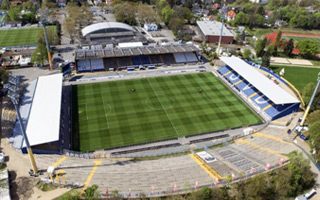 Meanwhile in Darmstadt it's "back to the drawing board" for SV Darmstadt 98. After analysing closely 4 locations, none of them proved suitable for a new stadium. Now the only way forward is to reconstruct their current home. Masterplan of the project should be ready by the end of October.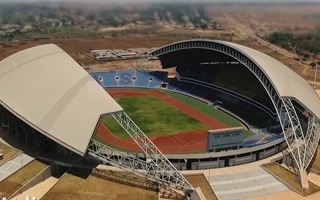 And, sadly, one more stampede this year with a death toll of 8, mostly kids. This time in Malawi, at their modern national stadium. It's a horrific reminder of just how much is still left to do in terms of matchday policing and how quickly a celebratory event can turn into a disaster.
That's it for the past week. Now that we've returned from abroad, there's lots more to come. If you don't follow us every day, be sure to subscribe with the above form and get the most important headlines straight to your inbox!