Malawi: New stadium, but old mistakes lead to 8 deaths
source: Times.mw; author: michał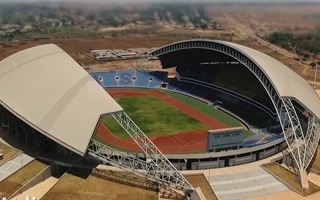 8 people, mostly children, have been killed in the latest stampede. It happened at the gates of the new national stadium of Malawi.
Bingu Stadium is the most modern football venue in Malawi, it's also the new national stadium. Having been opened just recently, it's considered suitable to host major events and it's thus no wonder that the president Peter Mutharika was in attendance yesterday to celebrate the country's 53rd independence day.
Unfortunately, the modern facilities weren't enough to ensure safety as outdated and dangerous police tactics led to yet another stampede in the dark history of African football. To disperse a crowd of people attempting to get inside, policemen used tear gas, causing panic.
As of now we know of 8 people killed, mostly children between 5 and 12 years old. Over 40 people were rushed to the hospital with various injuries.
Despite the disaster football between Nyasa Big Bullets and Silver Strikers was still played.