StadiumDB Newsletter: Issue 16, subscribe and get it free!
source: StadiumDB.com; author: michał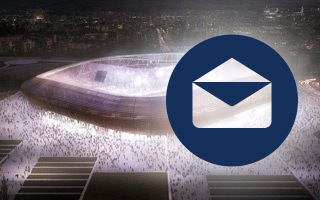 Like everything on StadiumDB, our weekly newsletter is available for free. Just sign up in the article and get weekly updates like this one, summarizing last week's news in brief form.
In case you missed las week's news, there's no need to read all of it. We selected the most important ones for you here. Please feel free to subscribe via the above form and get this kind of weekly summary every week, right to your inbox!
Call us emotionally attached to this story, but it's by far the most important development of the past week: 6 people hear criminal charges for their involvement in Hillsborough and the cover-up that followed after the disaster. This should have happened much sooner but even now... we'll take it! What else happened over the past 7 days?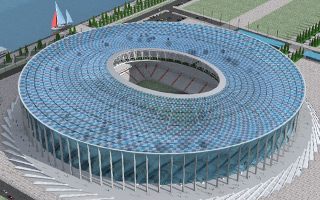 In Russia a significant setback was confirmed in Nizhny Novgorod, where the local 2018 World Cup stadium is behind schedule. In order to deliver it on time (Dec 25) authorities ordered 500 more people to be employed on site. Since we also had some great construction photos from that stadium for you, we took the opportunity to get more details about its roof. A truly magnificent structure. Or is it just us being biased towards it?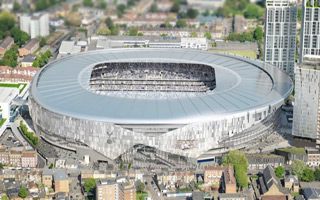 Just like in Nizhny Novgorod, there was some roof-related news from London, where Tottenham stadium's roof cladding contract was awarded to Buckingham. The company let us in on some details regarding special features of the roof, such as a suspended luxury restaurant hanging from the roof. And with new construction update from the Spurs you can already get a taste of the new 61,500-seater!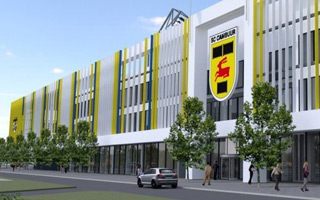 Design of the week? It's surely the one from Dutch Leeuwarden. Not even the stadium itself, we're more fascinated about it being the first energy-neutral stadium in the Netherlands and the first big geothermal stadium that we know of.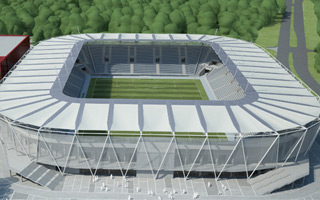 In Poland there were two pieces of great news. Nationwide the Poles have set a new record for a European U21 Championships with almost 250,000 people watching the tournament live. This was of course the first ever 12-team "youth Euro" so a record was almost certain to follow, but the competition went very well in almost all of the 6 host cities. One Polish city in particular had great news. After delivering the new Widzew stadium earlier this year, now Łódź authorities confirmed expansion of the ŁKS stadium by possibly as many as 15,000 seats!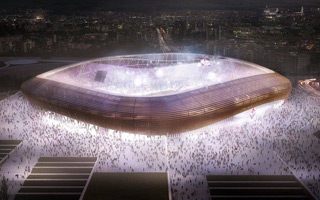 Oddly enough, we also have a range of anti-climax news. In Vienna there's still no decision whether to renovate Ernst-Happel-Stadion or build a new national stadium. However, the latter option is suggested by experts. In Lviv the Euro 2012 stadium is having a hard time again as FC Karpaty decided to play at their old ground instead. This story should bring further developments. And in Florence there's uncertainty about the new stadium for Fiorentina after club owners announced that Viola is for sale.
With that in mind there should be a lot to look forward to this week. However, please keep in mind that we're taking off to Ghent on Thursday, to possibly get some new exciting material for you at the European Football Fans Congress. If updates don't come as you'd expect from Friday to Monday, please don't wish harm upon us, there will surely be a lot going on during EFFC!