Lviv: Crisis again, no tenant at Arena Lviv
source: Terrikon.com / FCKarpaty.Lviv.ua; author: michał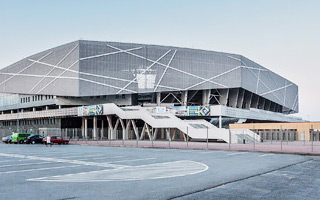 5 years after Euro 2012 there's trouble again in Lviv. Only one full season of Premier League has been played and FC Karpaty are again moving out to their old home.
Ukrainian football headlines focus on the stadium issue in Lviv. Ukraine's western metropoly is again hit with conflict around its Euro 2012 host venue, Arena Lviv. After just one full season of Premier League played, FC Karpaty decided to return to Stadion Ukraina.
The decision came in very tense atmosphere. Today's statement on Karpaty's website begins with very harsh and hardly professional words: "Due to the lack of understanding of how to do business and the lack of financial viability in the management of the so called top managers of Arena Lviv, Karpaty are forced to return to Stadion Ukraina".
Arena Lviv general director confirms that negotiations have been scrapped as talks led to nothing. "We had our last conversation on Thursday. It passed in raised voice. It was very surprising to me that the general director of Karpaty, at such respectable age, allows himself obscene expressions and threats." said Evgeniy Bolkun today.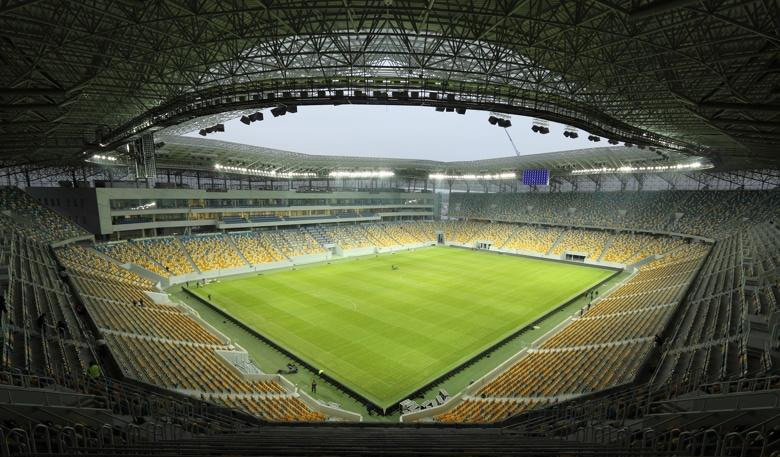 © DailyLviv.com
According to the stadium operator, Karpaty proved not to be a serious partner in negotiations. Having initially agreed to some specific figures, the team then refused to accept that same deal in writing. Instead, they sent their own calculations, which would have left roughly 800,000 hryvnia less for the stadium operator. This, according to Bolkun, was unacceptable.
Kaparty give a different image of the talks, accusing Arena Lviv operator of purposely delaying negotiations and not reacing officially to the last proposal of Karpaty.
The two sides had been negotiating since February. The goal was to reach a viable 5-year tenancy contract after Karpaty played the first complete campaign at the stadium in 2016/17. With the fiasco Arena Lviv is again left without any football tenant to regularly draw crowds.
Meanwhile Karpaty face urgent repair works at Stadion Ukraina. Seriously outdated, the building will have improved floodlights, sound system and giant screen before the 2017/18 season begins. In the long term seats will be replaced and locker rooms repaired. For the time being supporters are being promised very affordable tickets to make up for worse conditions at the old stadium.