Vienna: Experts recommend building from scratch
source: ORF.at; author: michał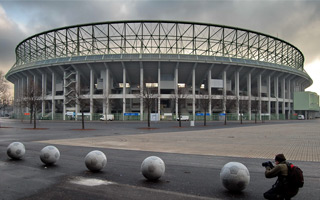 Ernst-Happel-Stadion isn't viable in the long term, a brand new national stadium should be erected instead. But the current one is a listed monument, which may be a major issue.
In just 11 days the national stadium of Austria will celebrate its 86th birthday. That's both greatly impressive, especially with its rich history, and troublesome at the same time. Ernst-Happel-Stadion is seriously outdated nowadays, even despite the investment before Euro 2008.
While authorities had expressed hope to find a suitable way forward back in 2016, only now we're learning of recommendations from the first feasibility study.
Carried out by renowned German Instituts für Sportstättenberatung (IFS), the study suggests it's no longer viable to invest in Ernst-Happel-Stadion. It would be "very difficult" to justify investment in this venue, as revealed by sports minister Hans Peter Doskozil.
The recommendation is to build a smaller, entirely new football stadium, although the recommendation itself doesn't answer many questions. It's now up to the city of Vienna, the sports ministry and Austrian FA (ÖFB) to establish where and how the building should be set up. A business and financial framework needs to be in place for a project of that magnitude to go forward.
One additional consequence of a decision to build from scratch would be the issue of Ernst-Happel-Stadion's future. The building cannot be demolished as a listed monument. The feasibility study suggests conversion into a residential building, similar to the scheme proposed in Rotterdam.