Poland: Three stands announced for ŁKS
source: StadiumDB.com; author: michał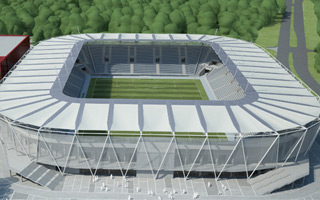 They will raise capacity by 12,000 or even 14,000 people. A lot for a third league club, right? But this stadium's history was always supposed to end that way.
It was a very tense end of a football season in the regional 4th league of central Poland. Fierce derby rivals Widzew and ŁKS (both recently bankrupt and cimbing back up) battled for promotion and both lost to a more obscure contender, Finishparkiet Dreca Nowe Miasto Lubawskie. Except that Drwęca opted not to advance to the 3rd league due to infrastructural issue. This gave promotion to ŁKS, who came very close behind.
All of the above matters because ŁKS have a new 5,700-seat grandstand and were promised to get three further stands when they move upwards. The plan was previously to start construction of east and south stands when ŁKS reaches the 2nd tier, but Łódź mayor Hanna Zdanowska announced yesterday that these plans have changed.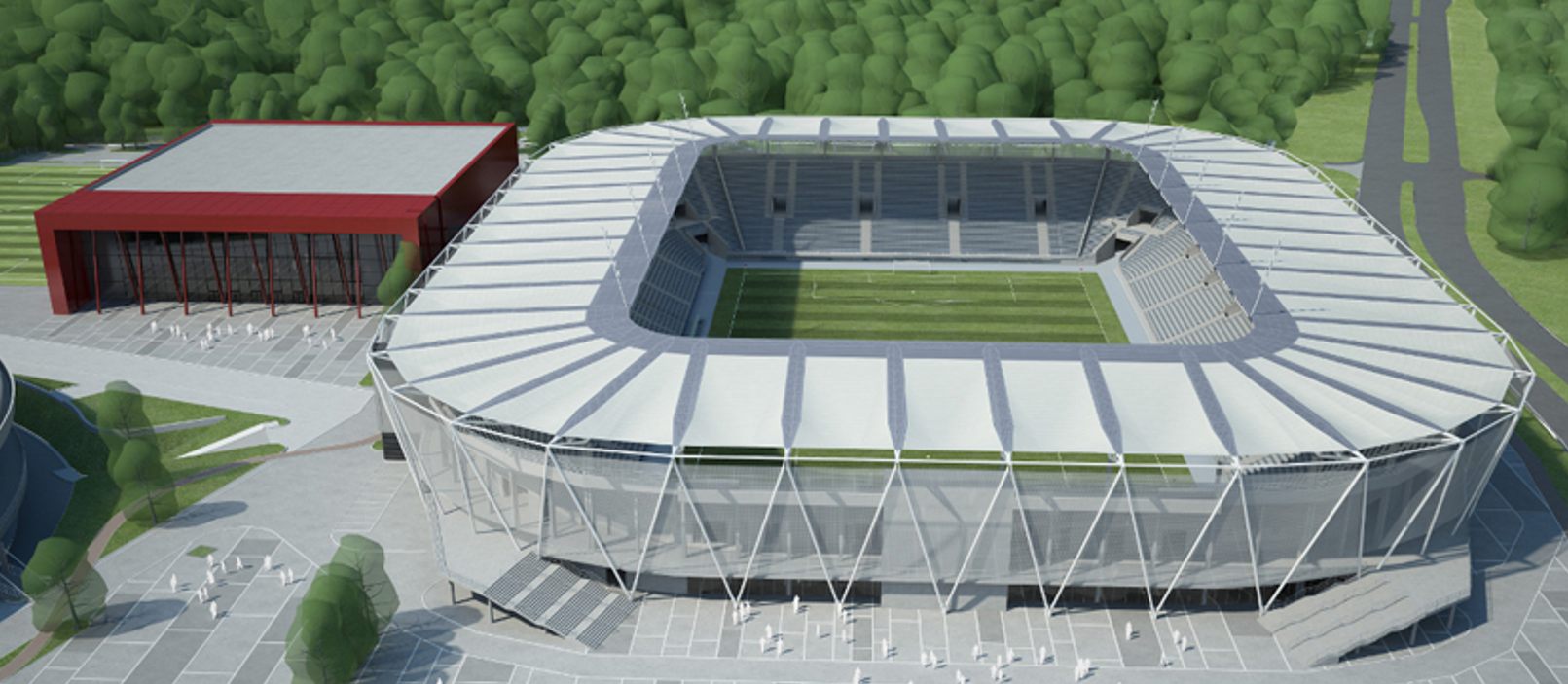 First, the stadium get not two but three stands in one phase. This means additional 12,000 or even 14,000 seats, bringing the total capacity to roughly 18,000-20,000. Second, work needs to start sooner than expected because some changes need to be implemented in the stadium's design.
These include optimalisation of the stadium's cost as well as increasing its uses. The city hall and ŁKS have already been working on the changes for some time and we should learn more about them soon. ŁKS suggest that a hotel or offices should be incorporated into the north end as part of the changes.
At present there is no solid time frame for the project, it all hangs on the pace of amending the design and planning permission. Realistically, all of the paperwork for a changed design could be done in the second half of 2018, which means the contractor for construction works could be selected by the end of next year.
Groundbreaking and actual construction? Possibly 2019-2020 but that's still unclear, as is the price tag.