Russia 2018: Nizhny Novgorod needs to speed up, more workers
source: opennov.ru; author: michał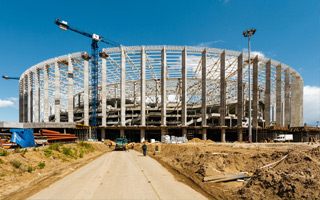 With less than a year left before the Russian World Cup, authorities in Nizhny Novgorod decided to employ 500 more workers at the stadium construction site. Otherwise it might be late or of insufficient quality.
During yesterday's visit at Stadion Nizhny Novgorod construction site, governor Valeriy Shantsev announced that main contractor Stroytransgaz will improve the pace of works. "We have to add 500 more people here, in order to deliver all works in a timely fashion and in the right quality" Shantsev said.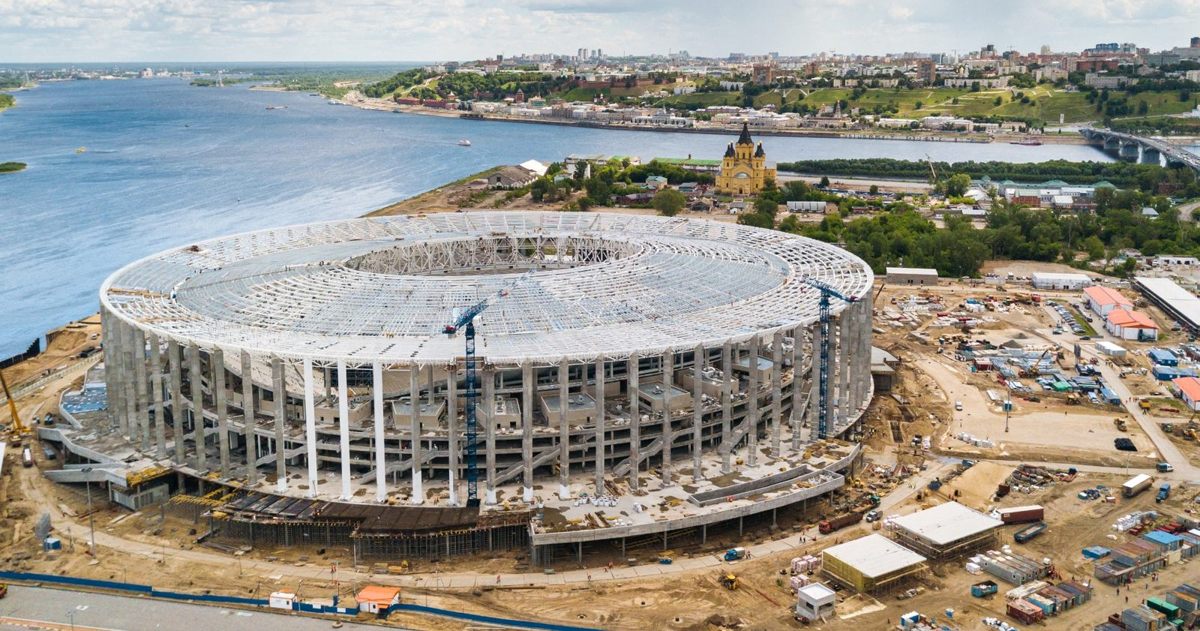 There are already 2,100 people building the stadium and addition of further 500 will make it the largest remaining construction site among all 11 host venues of Russia 2018. Along plans the building should be ready precisely on Christmas (25/12), which leaves exactly 181 days for delivery.
While the increase in number of workers may sound seriously, the stadium's main structures are already in place. Polycarbonate roof cladding is being installed and will eventually form one of the world's largest roofs with 57,000 m2.
70,000 holes for the 45,000+ seats are already drilled, while the future field has aeration, heating and irrigation systems in place. Just a week ago two giant LED screens were turned on for the first time, each covering 153 m2 (9x17m).