Rio 2016: Meet the Olympic venues
source: StadiumDB.com; author: michał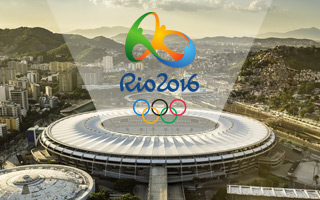 As we're just hours away from the opening ceremony, here are the stadiums hosting Olympic football and many more events!
For full disclosure we have to admit: the 2016 Olympics are hardly fascinating for us for one simple reason. No major stadium was built for this tournament, of course as far as football and/or athletics are considered. If you asked us, this alone deserves some credit for rational (calling it modest would be too much, though) planning which wasn't the case in London, Beijing or Athens.
Figures confirm that Rio 2016 is actually well below average in terms of spending on sports. Of course it's still extremely expensive and cost inflation marred this tournament as well, but we'll have another article within the next couple days showing that it's not as bad as many Brazilians fear, or at least by comparison to other hosts.
Now, we're also not going to focus on the hysterical coverage from Brazil, much of which speaks more about the level of journalism rather than Rio's readiness. Of course the city and Brazil overall are undergoing severe problems.
Crime, zika, pollution, turbulent economy, social unrests and gentrification, numerous issues with athlete accommodation – all of these are real problems, we can only argue which is the most serious one from specific perspectives. But many of the "issues" going viral almost instantly are plain silly, like the loss of keys to a stadium or someone tripping during the torch relay.
Almost anything that could draw extra clicks while also ridiculing Brazil sells nowadays, like Nico Hines (Daily Beast, previously The Times) posting photos of temporary tubular stands at Copacabana, which hardly looks solid or pretty. But it also looks like every other temporary stand around the world so let's not dwell on non-issues like these, ok? Let's focus on the important things: stadiums!
First time separated
Every Olympics have one central stadium for ceremonies and athletics. Rio doesn't fit to that rule, they have two central stadia: Maracanã and Engenhão. The first one is the only venue in Rio able to meet capacity criteria for opening and closing ceremonies. The second is the one to actually have a running track and be able to host athletics.
That's why this exception from the rule was approved by the IOC, allowing Brazilians not to build any additional stadium. That said, Engenhão received a temporary expansion to some 60,000 seats with upper end zones. It was designed with such special event additions in mind, so the operation wasn't a surprise.
Maracanã underwent its largest ever reconstruction as late as 2014, so there was no significant additional spending required. Both venues have regular tenants so there's also no issue of legacy, even is both also are controversial for construction cost or lease payments…
These two central stadia are the only football venues located strictly in Rio de Janeiro, beside other major complexes. We present the most important Olympic venues on the below map. Please mind, it's not a complete list, there are also single and smaller facilities spread along the coastline.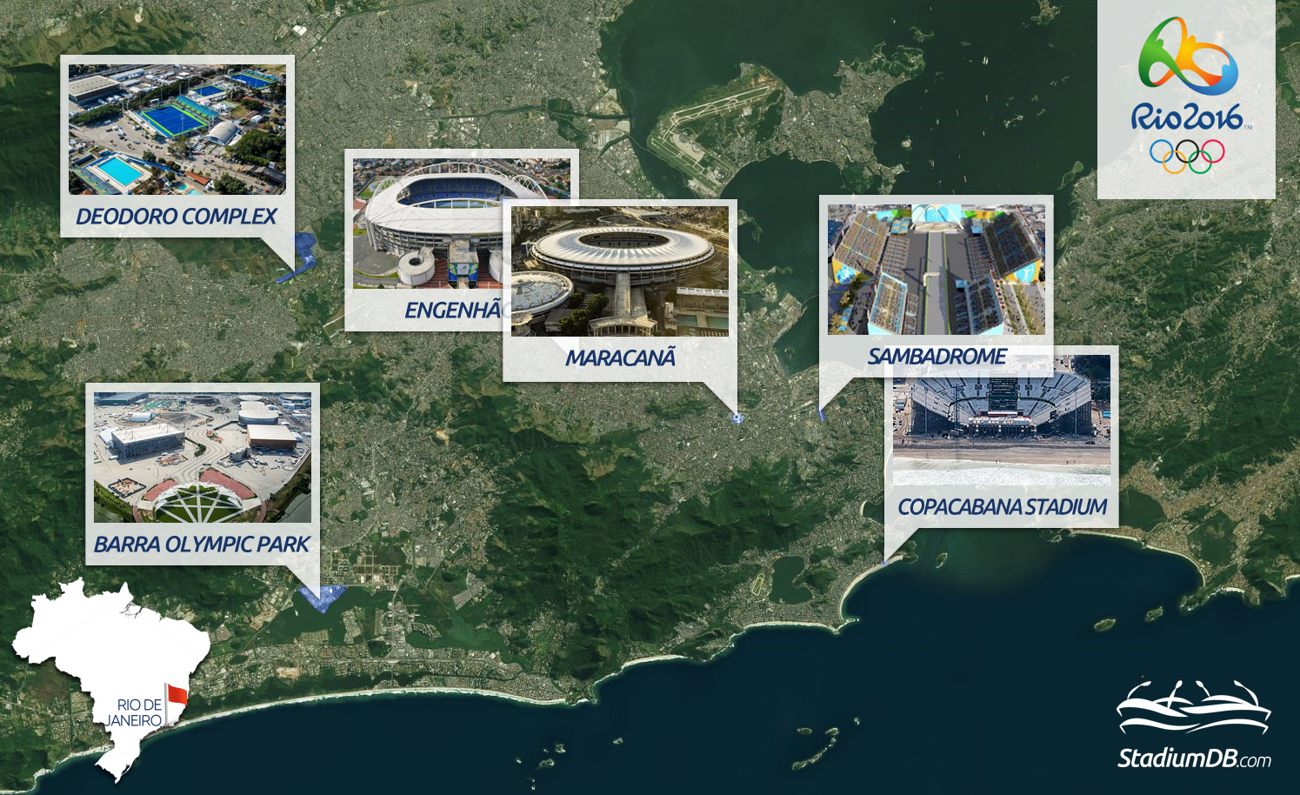 The football part of 2016 Olympics is already ongoing and, as expected, hardly sells out. Brazil may be a football-mad country, but neither the current economic situation or prestige of Olympic football work in favour of the stands being filled.
Outside of Rio de Janeiro five cities and stadiums were selected to host football games, the furthest one being Manaus, as far as 4,270 km away (by car, 2,850km by plane) from Rio! You know all these venues well from the 2014 World Cup: Estadio Nacional (72,888), Mineirão (62,160), Arena Fonte Nova (50,000), Arena Corinthians (48,234) and Arena da Amazonia (44,351).