Rio de Janeiro: The football crisis behind 2016 Olympics
source: Globo.com / DM.com.br / HojeEmDia.com.br; author: michał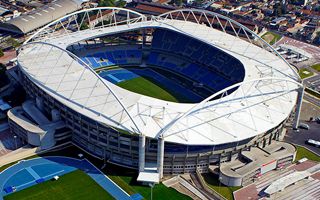 Main stadium for this year's Olympics has no water and electricity. These were cut off due to debt. But Botafogo, the club owing money, have much, much larger financial issues than just water bills.
You may not be familiar with Estádio Nilton Santos. Not because it's new, but the name is fresh. In 2015 it was changed from Estadio João Havelange (also known as Engenhão) after Havelange's involvement in corruption.
As if this wasn't a publicity nightmare itself, the stadium's roof was deemed unsafe in 2013, causing indefinite closure and huge repair works. These were due to end a year ago, but eventually lasted until late 2015, when the new sheathing was laid.
Then there's the 2016 Olympics. Theoretically this should be great news, but isn't that much. Rio de Janeiro's Olympic stadium will be the least impressive in decades as it ended up with only 46,000 seats (expansion to 60,000 was scrapped). This made it too small for opening and closing ceremonies, which have already been shifted to Maracana long time ago.
No power, no water
While all the above already doesn't sound good, since last Tuesday the stadium has no electricity or water. These were cut off after stadium administrator failed to meet payment deadlines.
Botafogo, the football club in command at Engenhão reportedly owes over R$1 million ($370,000) for those utilities alone. It's not the first time "Fogo" were left with no water, this happened also in 2014 for similar reasons. And just like then, water is brought to the stadium in tanks now.
Unfortunately Botafogo and the municipality of Rio de Janeiro seem unable to find an agreement regarding payment of these arrears, according to latest Globo reports. Which isn't that surprising when you realise "O Glorioso" are more in debt than any other Brazilian club. The team owe R$ 845 million to various entities ($314 million)!
No matchday revenue this year?
Currently Botafogo get most of their funds from TV deal (R$ 17m annually) and it seems unlikely that matchday revenue could aid the troubled club in 2016. As if the stadium's closure for repairs wasn't enough trouble, now "Fogo" also had to find alternative stadia for the duration of the Olympics.
Some games will be played at the club's former home, Estádio Caio Martins (below). Which, we should mention, was abandoned for some time and requires significant work to hold any professional game. And seeing crowds of 15,000, as it used to hold before, is impossible due to safety and logistics. League games will have a cap of just 6,000 fans.
For other games, those more popular, Estádio Municipal Radialista Mario Helênio is considered. This one is also dated, but could accommodate over 30,000. Except that it's located over 100km north of Rio de Janeiro, in the Minas Gerais state…