Rio de Janeiro: Engenhão reopening on Feb 1
source: StadiumDB.com; author: F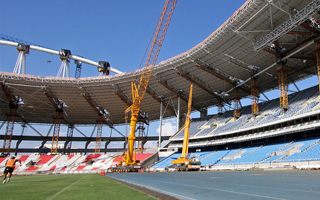 The delayed repair of Rio's Olympic Stadium is coming to an end after nearly two years. Botafogo, who have lost millions in ticket revenue, announce their return fixture and appeal to change name.
Botafogo representatives met with mayor Eduardo Paes on Friday and later announced that the club's period without a home ends on February 1. Fogão will face Boavista then, though only the lower tier will be open for fans (20,000 seats).
The reopening of Stadium Rio has been postponed a couple times, previously hoped to happen from October to December. But even now a big chunk of temporary supports installed for repair works are still in place. Over the nearly two years 34 steel towers were set up atop the stands, supporting the roof and allowing to push it back up into place. Tower cranes outside the stadium are being dismantled right now.
The roof changed its height slightly and was severely rusting in some places due to high sea winds. As of March 2013 the stadium was closed until the entire structure gets reinforced, not to threaten with a disaster.
But not hosting Botafogo games at the stadium became a disaster for the club. Roughly 24 million reais (€7.6m / $9m) was lost in matchday revenue, while sponsorship of the club also decreased in that period severely. Botafogo cannot get out of the red and owe money to their players, among others.
Along with announcing the long-anticipated return to home games, Botafogo also appeals to change the name of the stadium and honor Nilton Santos. The club and national team legend of 1950s and 60s would replace João Havelange, former president of FIFA accused of corruption.
The stadium will become Rio's 2016 Olympics heart as the games arrive in Brazil in under two years. Before that happens, end stands need to be expanded, bringing capacity up to 60,000 people. The running track will also be replaced after the current one was used by heavy machinery. Below you can see photo as new as last week: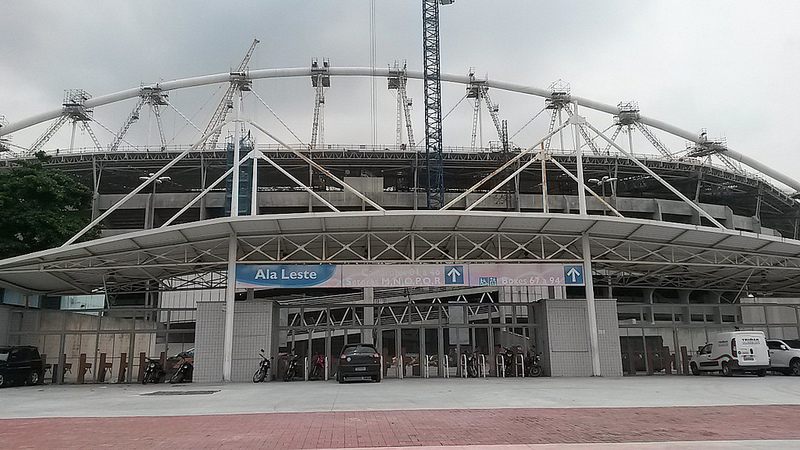 © Cris Dissat, Blog Maracana Online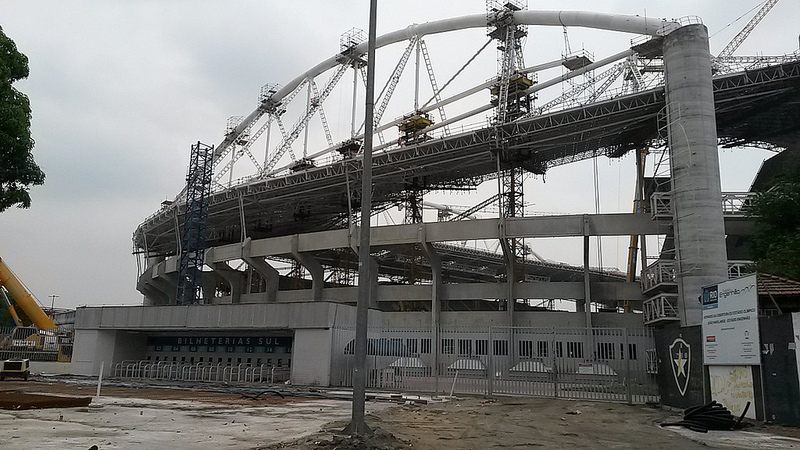 © Cris Dissat, Blog Maracana Online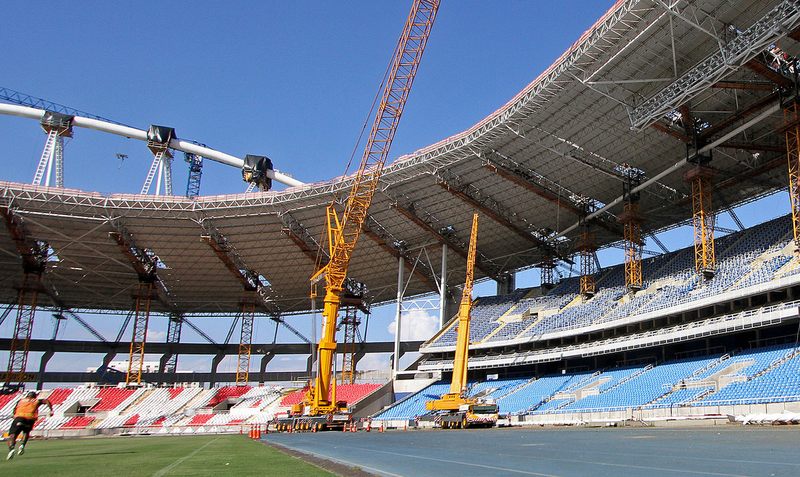 © Botafogo