New design: Standard's ambitions in images
source: StadiumDB.com; author: michał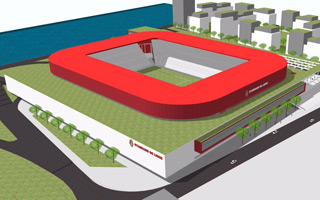 As announced last year, Standard de Liege is planning a major upgrade of Stade de Sclessin. With up to 40,000 capacity, it will be among Belgium's best stadia in 2020.
Anderlecht await groundbreaking on their new stadium, Club Brugge prepare to spend €100 million on theirs. These projects, not mentioning the smaller ones already in progress in Mechelen, Oostende, Waregem and Leuven might leave Standard behind. That's why this week the club followed up on last year's announcement of planned stadium expansion.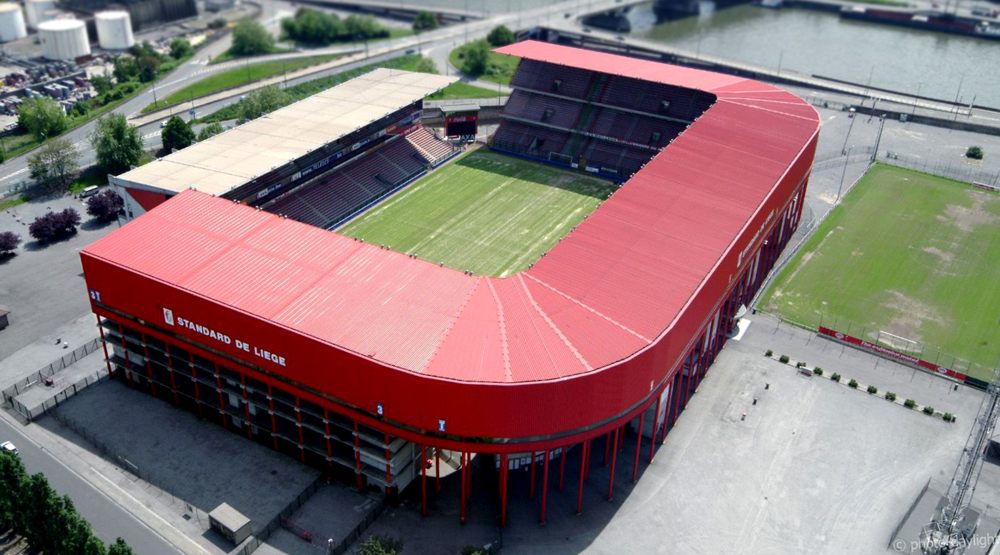 The concept of Stade de Sclessin expansion was first revealed during Standard's regular business meeting on Wednesday evening. The plans for stadium improvement were given a more real shape by Assar Architects.

The stadium's unique seating layout would change only to some extent, by filling both eastern corners to enclose the bowl. Depending on final design, capacity would then be between 35,000 and 40,000. We can only assume at this point that the changes would include increase in corporate hospitality facilities.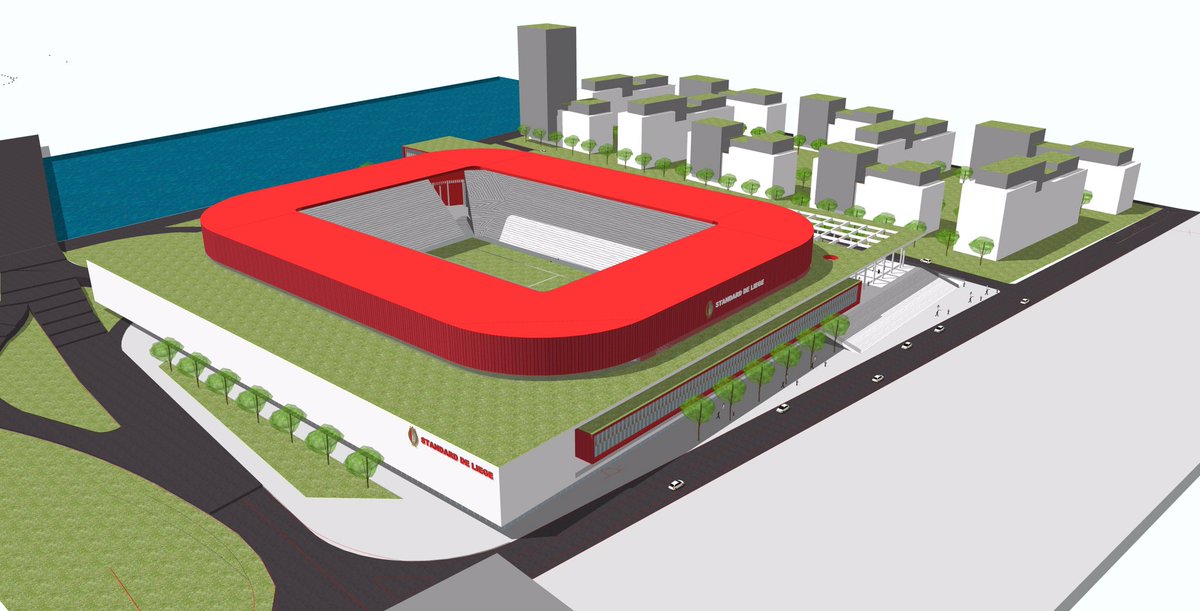 Perhaps much more importantly than the stands themselves, the stadium's unified red outer form would be closely surrounded by secondary functions. "We have in our possession good infrastructure, accessible and known to all, but yet used only 30 times a year. The idea is to bring this place to life throughout the year and revitalize the area with various new buildings", said Standard president Bruno Venanzi.

Existing parking sites and training field (used by the female team) would be destroyed, making way for a 6,000m2 business park, potential retail outlets and medical center, vast multi-level parking and a public esplanade that would create a new gathering space for fans on matchdays.
Standard's ambition is to have the commercial part operational in 2019, while the entire stadium redevelopment would end in 2020. At this point neither budget or financing are clear, it's understood the club are still examining interest in the project by potential private partners.