Belgium: Expansion plans in Liège
source: VoetbalKrant.com / VoetbalNieuws.be; author: michał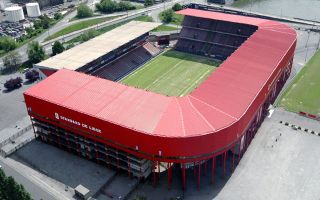 No major redevelopment since Euro 2000. So about time to change that, according to Standard president Bruno Venanzi. He wants 7,000 new seats in three years.
Stade de Sclessin is surely still among the most distinctive throughout Belgium. Its three-tier stands built for Euro 2000 are still intimidating as they mount almost vertically above players. But with new projects implemented across the country, revenue just isn't as good as the competition's. While all seats were replaced since the European tournament took place, overall status of the stadium hasn't changed significantly.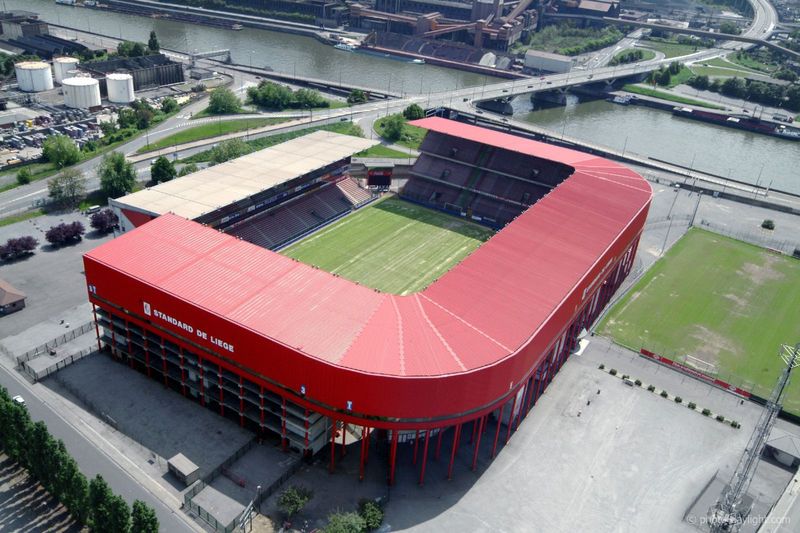 That's why Bruno Venanzi, the new president of Standard, drew a plan of upgrading the stadium. Sclessin will see its two empty corners (south-east and north-east, both seen below) filled with additional seating. Roughly 7,000 new seats will be created this way, many of them possibly in modern hospitality zones. This way the commercial potential should improve a lot.
The scheme includes adding multi-level parking lot near the stadium as limited parking capacity is major obstacle in handling matchday traffic properly.
The plan has just been drawn, so we don't have details as to, for example how the south-eastern corner will look, when the current stadium is limited by a road running directly next to this side of the building. However, Venanzi claims executing the bold vision won't take more than just three years, which would indicate 2018 as delivery date.