Belgium: Great news for Brugge, stadium moves forward
source: HNL.be / Voetbalkrant.be / Radio2 West Vlaanderen; author: michał
Not only are they celebrating national championship, now Club Brugge received a stadium boost as their environmental impact report was approved. Still, road ahead is long for the desired 40,000-seater.
Next year it will be a decade since we first saw the below rendering of Club Brugge's proposed new stadium.
Since then plans have shifted twice, but since images of the current scheme are yet to be released, we have to go with this one just like numerous Belgian media outlets. It's at least justified partly by the planned capacity, which also now is over the 40,000-capacity mark.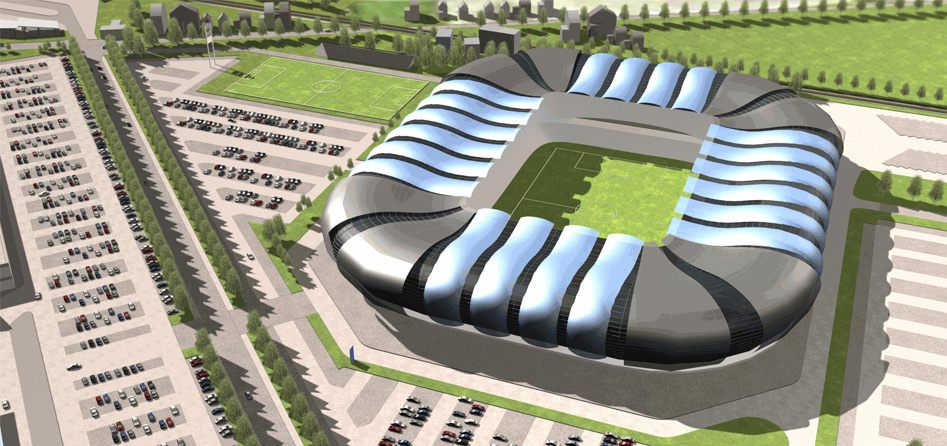 So far we know that the location is settled, as indicated below. It's near the north-western expressway, where the stadium will be accompanied by commercial functions (providing necessary funding for this private project) and 6,000 parking spaces.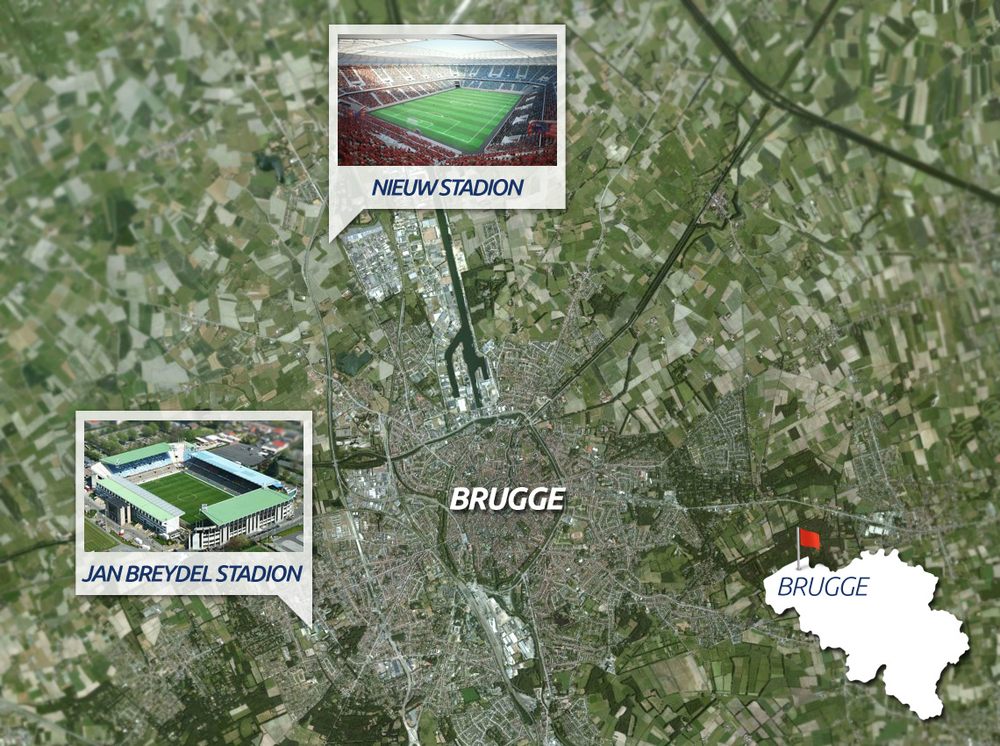 This week it was revealed that the stadium's environmental impact evaluation was approved, which marks a major step forward. In this case it took nearly 2 years to get the green light, while normally proceedings are much shorter.
It's not the end of the road yet, because zoning of the earmarked site still needs to be changed. Currently it's a rural area zoned as farmlands, while the stadium requires approval for sporting and commercial developments on the plot. After this decision is delivered, Club Brugge will be able to apply for planning permission.