Recap: Worst of 2014! (top 10)
source: StadiumDB.com; author: michał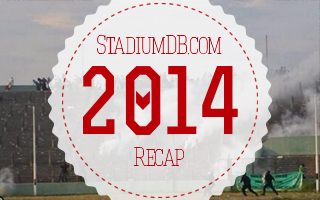 Another year is ending, so let's see what things we'll be hoping to forget asap. Unfortunately some of the events are literally tragic.
As every year, we give you our completely biased and not entirely serious list of 2014's worst memories. If you want to share yours, don't hesitate and reach us via facebook and twitter!
10. Homeless Slovakia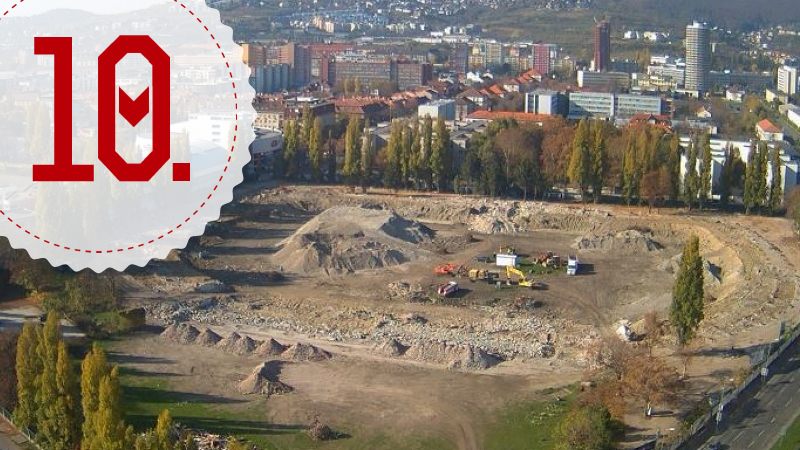 You recall the team dominating Euro 2016 qualifying Group C? You know, the ones leaving Spain and Ukraine behind with 4 clear wins. Slovakia may have an unbeaten national team, but their national stadium was beaten pretty seriously.
Actually it was destroyed to the ground in 2013 as part of preparations to build a new one. And yet we end 2014 with the very same post-apocalyptic sight in central Bratislava. The 20,000-capacity new national stadium is already a year behind schedule and the promised groundbreaking in December ended with literally a handful of workers arriving on site. Let's hope things go faster in 2015!
09. Cardiff's plastic surgery gone wrong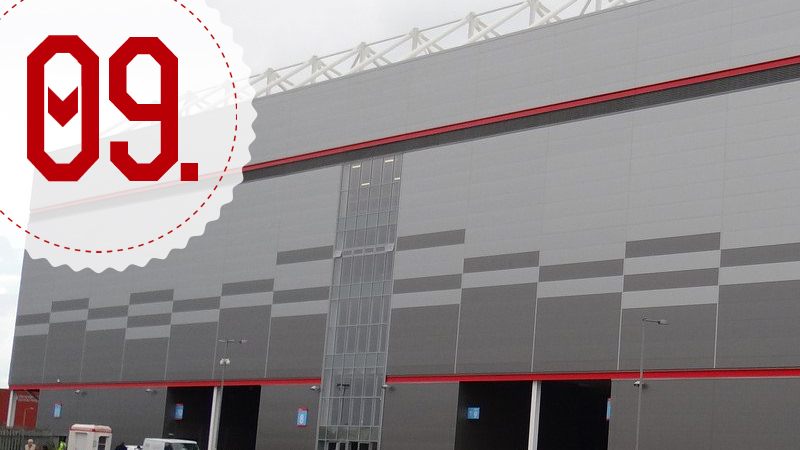 Let's be honest here: Cardiff City Stadium was never really exceptional or particularly attractive. But the second tier added to its east stand this year makes it as charming as a prison wall. Not only does the expansion look disgusting, it also brought the insane red coloring to the Bluebirds new home. We don't expect Vincent Tan to care the slightest bit about our view, but we actually do care about a century of tradition scrapped to match one man's ego.
08. Bienvenido a Miami. Not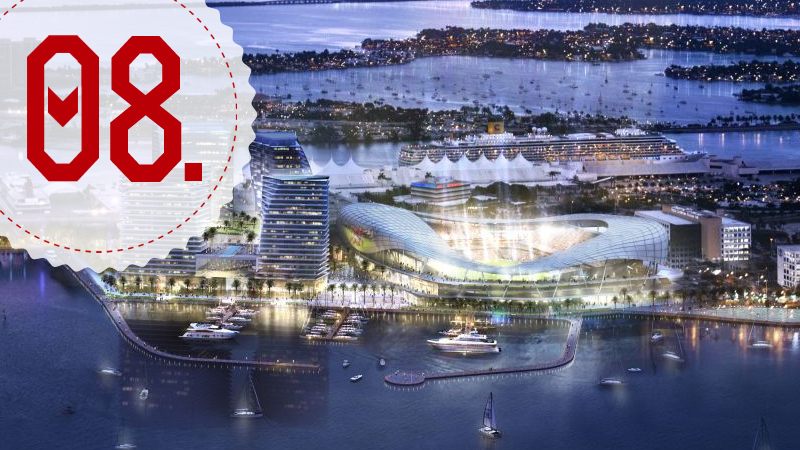 We could almost see a Miami Vice spin-off or Horacio's CSI material with David Beckham arriving in Miami early this year with the promise of building a new stadium. And sooner than anyone saw it coming, he was shown the door. Twice. We've been writing about stadiums for 13 years and it's really the most hostile welcome so far, seeing two various proposals rejected almost instantly. In a country where billionaires are using taxpayer money to fund their stadiums, one that offered to invest his own handsome wealth wasn't convincing enough.
07. London's (no) legacy continues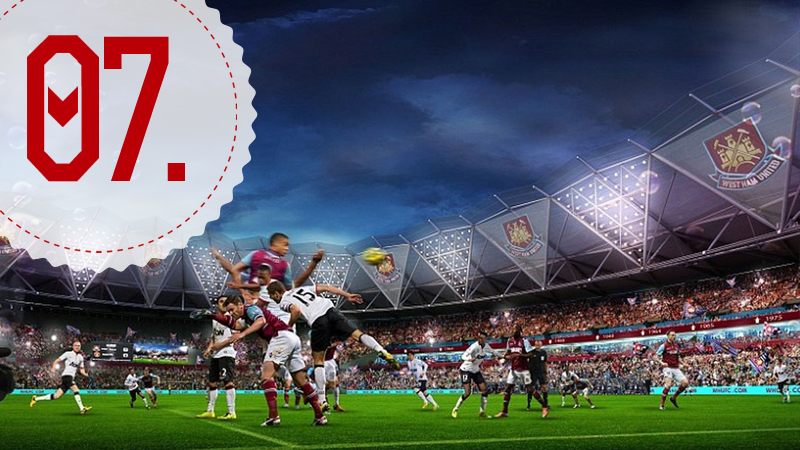 The Olympic Stadium in east London is undergoing its conversion from a stadium unfit for football to a slightly improved stadium unfit for football. And while citizens, West Ham supporters primarily, are being assured it will do just fine, we're absolutely sure it won't. It's a compromise that has just consumed an extra £36 million in 2014 alone, adding to its already outrageous price tag. Paying for a mammoth to avoid a white elephant? Not the best deal, really.
06. Russia's ruble trouble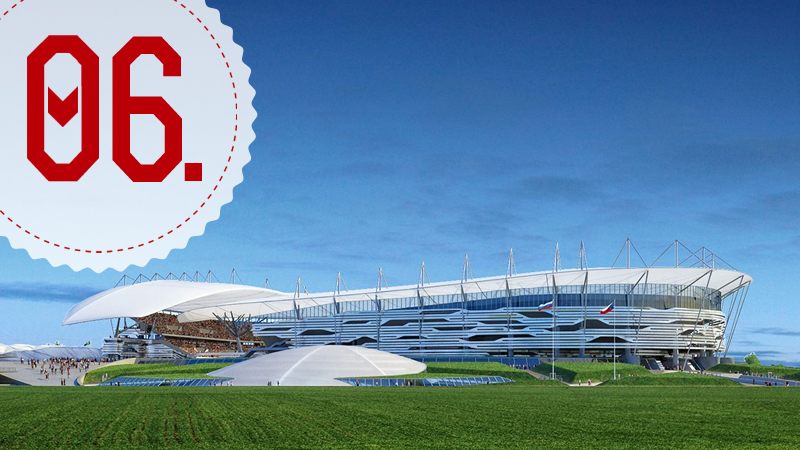 Can anyone even remember stadium prices estimated by Russians in the very beginning of their 2018 World Cup preparations? Yes, we can! It was 10 billion ruble per stadium in 2011, already then regarded as a generous estimate. Then it was 15 billion and now only one stadium is close to meeting that cap. And construction on most venues is only beginning at this stage, which in Russia means there's still quite an increase to look for. Rightly so, because the Russian currency suffered a major blow recently. It seems that all budgets will need adjusting up in 2015, while they're already the most expensive World Cup stadia in history.
Not enough? Some Russian officials are actually trying to claim their stadiums will be cheap. Now that's rich!
05. Hillsborough's fair trial is on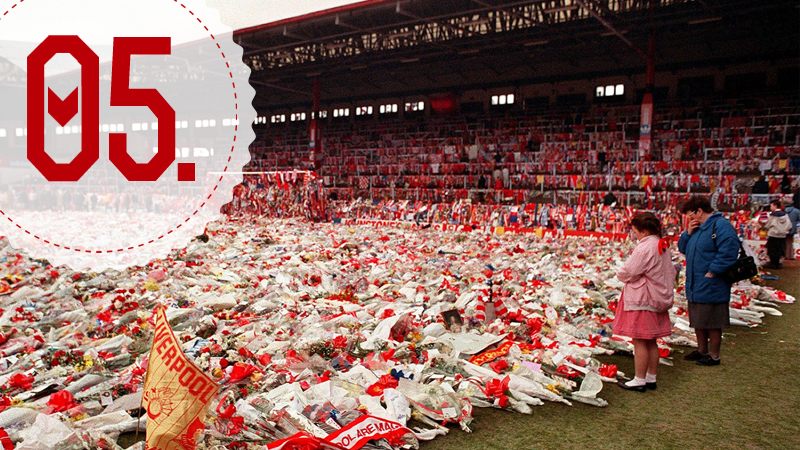 We're serious here. After 25 years the actual Hillsborough disaster inquest was finally launched this year after hideous lies of the past. But as many witnesses and participants testify, their darkest memories are resurfacing. It would have been a relieving piece of news to see it done right, but this should have happened by 1990, not now.
04. They're paying for fans, but not the World Cup?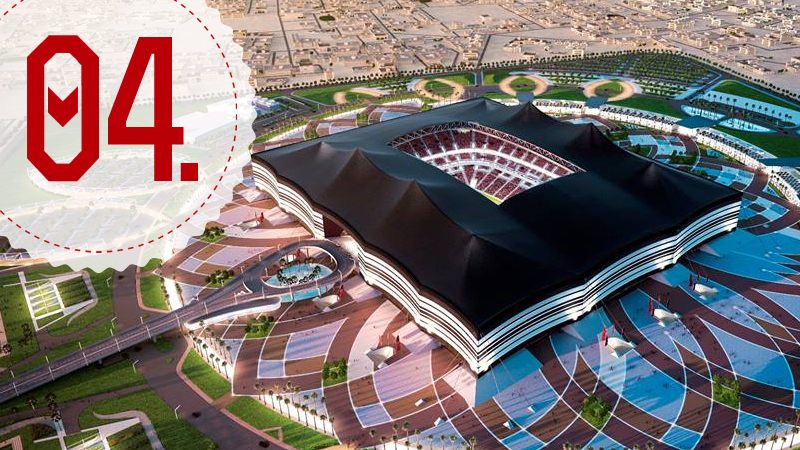 In 2014 we've heard FIFA president admit it was a mistake to select Qatar as World Cup hosts. That same FIFA cleared…. err… FIFA from corruption charges regarding Qatar, selectively reading an independent report. And it was also FIFA who confirmed the Qatar selection is in line with FIFA requirements, while it's clearly not. Nope, not schizophrenic at all.
While FIFA struggle with their choice, Qatar is facing publicity crises of their own. As it turns out, people there are so indifferent to professional sports, organisers actually pay workers to go to games just to avoid empty stands. The same workers who work in hardly humane conditions for lousy wages in one of the world's richest countries. Now isn't that what Qatar meant when they chose "Expect Amazing" as their 2022 bid slogan?!
03. Premium League
It's hardly the working man's game anymore, is it? In 2014 the most expensive regular seat (!) season ticket at Arsenal went beyond the absurd £2,000 mark ($3,130 / €2,570). Now, that buys you a half-decent used car in England and is only enough to see 20 league games live?! The skyrocketing prices of English football have been long-discussed, but more importantly are increasing further every year, not waiting for regular inflation to catch up. In this vicious circle Arsenal is charging outrageous prices for tickets to later spend millions on 'matchday atmosphere enhancements' to make fans feel more at home at Emirates Stadium. Let the more vocal support back in, you know, the ones not able to afford it at your prices…
02. Pass-o-lig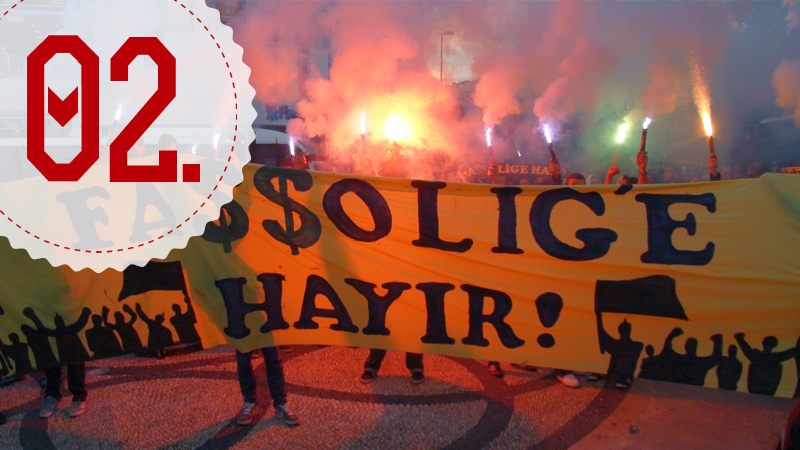 Over the past several months thousands of Turkish football supporters decided to pass on their own clubs. Not an easy decision for any fan, but their nationwide boycott is really impressive if not unmatched. Whether successful – time will tell, but the clear stance supporters took on the Passolig ticketing system and repressive authorities is worth a mention. Still, while their home league is falling in despair, we have no choice but list the situation in Turkey as one of the saddest things in 2014.
01. Lessons not learnt in parts of Africa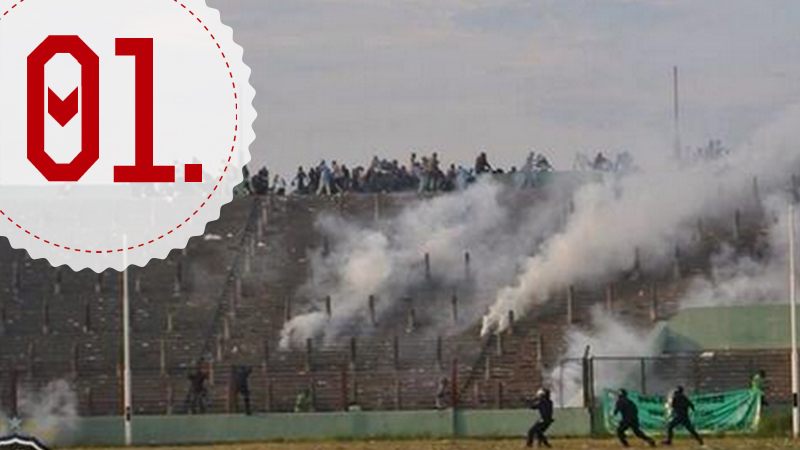 This won't be another BandAid reference, it's actually tragic. While England is handling Hillsborough again, in some African countries the most basic mistakes are still being repeated. Closed exit routes, insufficient crowd flow capacity or simply no crowd management strategies took many lives once more this passing year. 15 people killed in Kinshasa, 11 in Kwekwe, 7 in Abuja and hundreds injured across the continent. It's really hard to believe it's 2014 attending leisure events is life-threatening. Not an optimistic way to end…