Africa: Another tragic stampede, this time in Kinshasa
source: StadiumDB.com; author: michał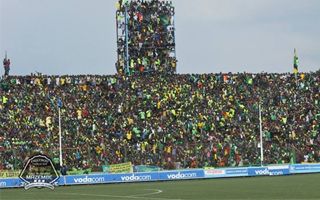 Huge popularity of the derby clash between ASV Club and TP Mazembe worked against people yesterday, as thousands tried to flee the stadium after dramatic police response to violence. At least 15 people were killed.
The capital club of AS Vita Kinshasa and southern TP Mezambe are considered to be Kongo Democratic Republic's most popular clubs. Games of these sides draw huge crowds and while Mazembe are the very first club in the country to build their own modern stadium, AS Vita play at severely outdated Tata Raphael Stadium.
This was the site of yesterday's game and photos published by TP Mazembe on facebook before the game (below) show all stands were severely overcrowded. While capacity stands at 30,000 people, the actual crowd could easily exceed 40,000. Fans occupied literally all of the site, including floodlight masts and what used to be the scoreboard.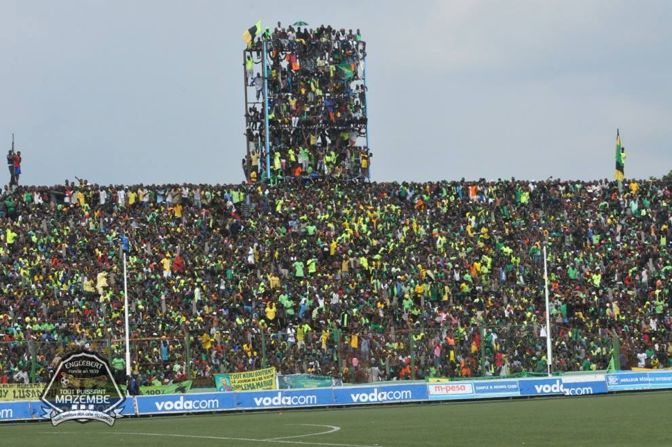 Photo: TP Mazembe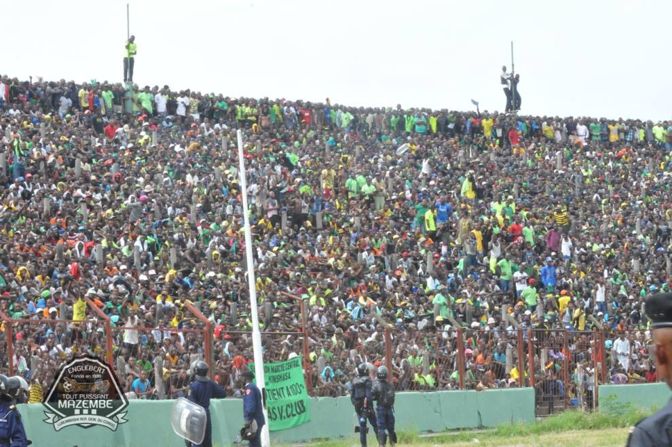 Photo: TP Mazembe
As the home side were losing 0:1 just 3 minutes before the final whistle, the crowd became very anxious and some people started throwing various projectiles in the direction of the field. Interior Minister Emmanuel Akweti claims that four police officers were harassed by the crowd and responded with firing tear gas canisters into the stands.
This caused a massive stampede as people were trying to get as far as possible from the gas. And while dramatic footage shows some falling over onto the stands, the most tragic events are reported to have taken place outside. The stadium gate, newly renovated, was closed and the crowd crushed into it. Those pushing behind were crushing people who came first and the pressure caused the gate and wall to collapse.
Official data of the governor's office gives death toll at 15 people and no less than 21 hospitalised.
This is the second tragedy caused by mass panic for Democratic Republic of Kongo in recent weeks. On April 25 at least 20 people were killed when lights went out at a concert, causing people to run in darkness.
Perhaps most shocking of all is the fact, that direct causes of the tragedy could have easily been avoided, even in a dilapidated stadium. Shooting gas into any crowd is extremely reckless, as was evidenced in 2001 in Ghana, when 125 people lost their lives in a similar accident. Afterwards the country banned the use of such canisters in crowds completely.
Similarly, most tragedies inside stadiums were caused by lack of escape gates and extreme congestion of crowds facing closed gates. It's clear that lessons of the past, not a distant one, have not been learned. Again.
As if this wasn't enough in terms of past lessons, yesterday marked the 29th anniversary of the Bradford fire that took 56 lives.