Alkmaar: Roof megatruss assembly begins
source: AZ.nl; author: michał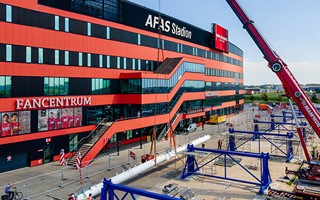 This single element of AFAS Stadion's roof alone will weigh 2,400 tons! On Thursday a special transport brought the very first element of what will be a 170-meter arch.
In the Dutch city of Alkmaar work is continuing on what will be the new AFAS Stadion roof. Construction has, of course, been caused by last year's disaster, which saw the old canopy collapse onto the stands. Today almost all of the old roof is gone, with the last portions being removed over the private boxes in the west.
The stadium's western plaza has been turned into an assembly zone, marked by blue scaffolds that will soon hold the stadium's new main arch. Bent slightly, this primary truss will reach the height of 17 meters and span 170 m! Its total weight is expected to reach 2,400 tons, which means its lifting into place will be a feast for observers and an engineering challenge.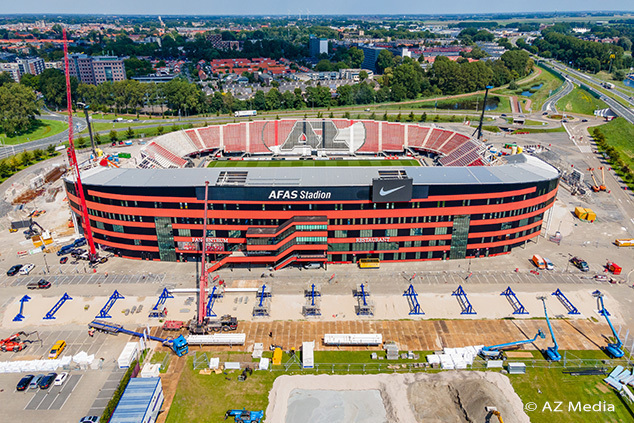 © AZ Alkmaar
© AZ Alkmaar
On Thursday a special transport brought the first segment of white steel. Once ready, the arched truss will rest on new support structures in both western corners. In order to carry its weight, the corners are having their facilities dismantled, making way for foundation and pillars of the new roof.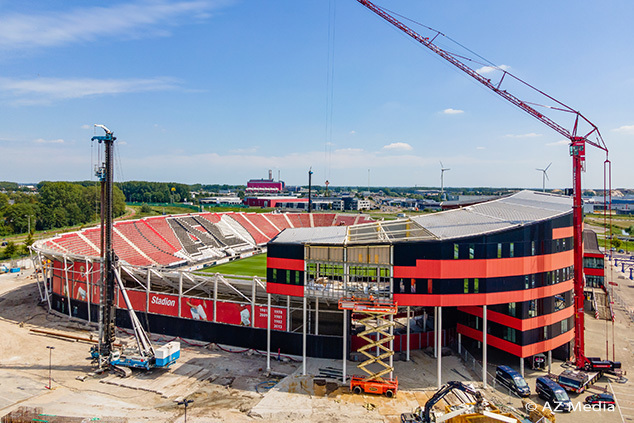 © AZ Alkmaar
At present demolition of the offices is ongoing in the north corner, the south one will come second. Foundation work is already ongoing in the east, behind the stand which suffered from the collapse last year, and north. Because new foundations are being laid outside the stadium itself, no major structural intervention is needed.
Interestingly, uppermost rows of seating were removed behind both goals, giving all end sections the same height. The operation was rather easy as the extra rows were added on anciliary structure, not based on the main one.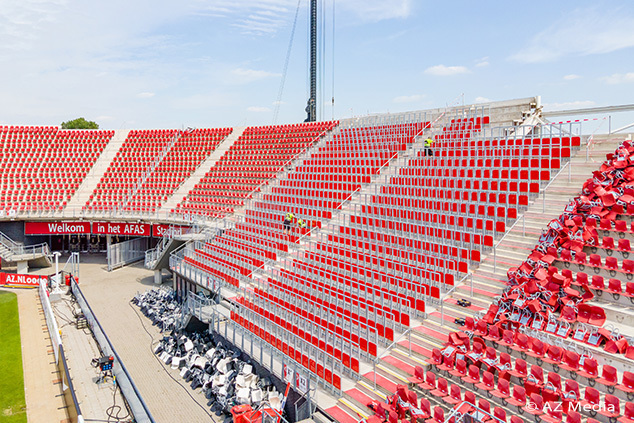 © AZ Alkmaar
Several further rows will be added on both ends and in the two eastern corners, bringing all south-east-north sections to the smae height of 32 rows (currently the central east section is significantly taller). This should result in net gain of seating of 2,500-3,000, subject to approval from the city and new parking arrangements.
Finally, within the most vocal part of the stadium (south stand) AZ Alkmaar have installed two first sections of safe standing. According to the manufacturer, a total of 1,100 should be put in place within two sections, at the moment the number is 924. Alkmaar is thus the second club in recent weeks to install safe standing, following Ajax Amsterdam.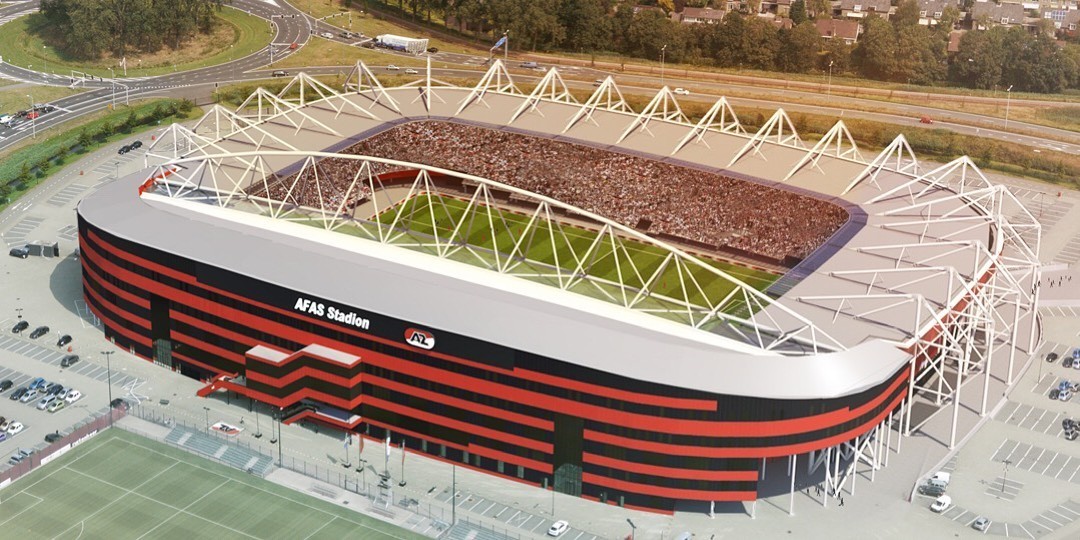 © AZ Alkmaar