The Netherlands: City council grants loan for AFAS Stadion roof
source: StadiumDB.com; author: michał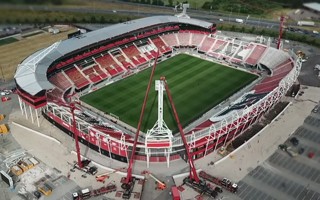 With work ongoing for weeks now, AZ Alkmaar can now breathe a sigh of relief. The city has officially guaranteed €10 million towards the construction of a new roof over AFAS Stadion.
In late May AZ Alkmaar director Robert Eenhoorn had revealed that the new roof for AFAS Stadion would cost in excess of €20 million. Later a more detailed and even more pessimistic estimate surfaced, showing a price tag of €27 million.
It's thus no wonder that the club's own resources came short, especially as the COVID-19 pandemic erased any revenue within a day. That's why the city offered financial help in the form of loan or guarantee in order to help the club get back on its feet.
On Monday evening the city council has finally voted on the proposal, unanimously passing a €10 million guarantee, which gives AZ support and extra credibility with the roof contractors.
Speaking of the roof, construction of the newer, more massive and larger structure is already ongoing. Old floodlight masts were removed back in early June, as were portions of the auditorium, and BAM Bouw en Techniek cranes now surround the stadium.
According to all indications, AZ will pursue the reshaping of three stands along with the new roof. While officially capacity increase has been put aside for later, AFAS Stadion should be ready to reach height of 32 rows across the C-shaped part between the north, east and south.
Using the extra seating (up to 2,400 more) would be a different thing, subject to further permit from the city and contingent on AZ securing more parking spaces. Talks on the matter are also being held.
Below you'll find renderings from Sebastiaan, an enthusiast whose model of AFAS Stadion after reconstruction goes into far more detail than official images. While clearly unofficial, Sebastiaan's work gives a good idea of what to expect. Please make sure to browse through all of his AFAS Stadion model gallery, he's done a commendable amount of work.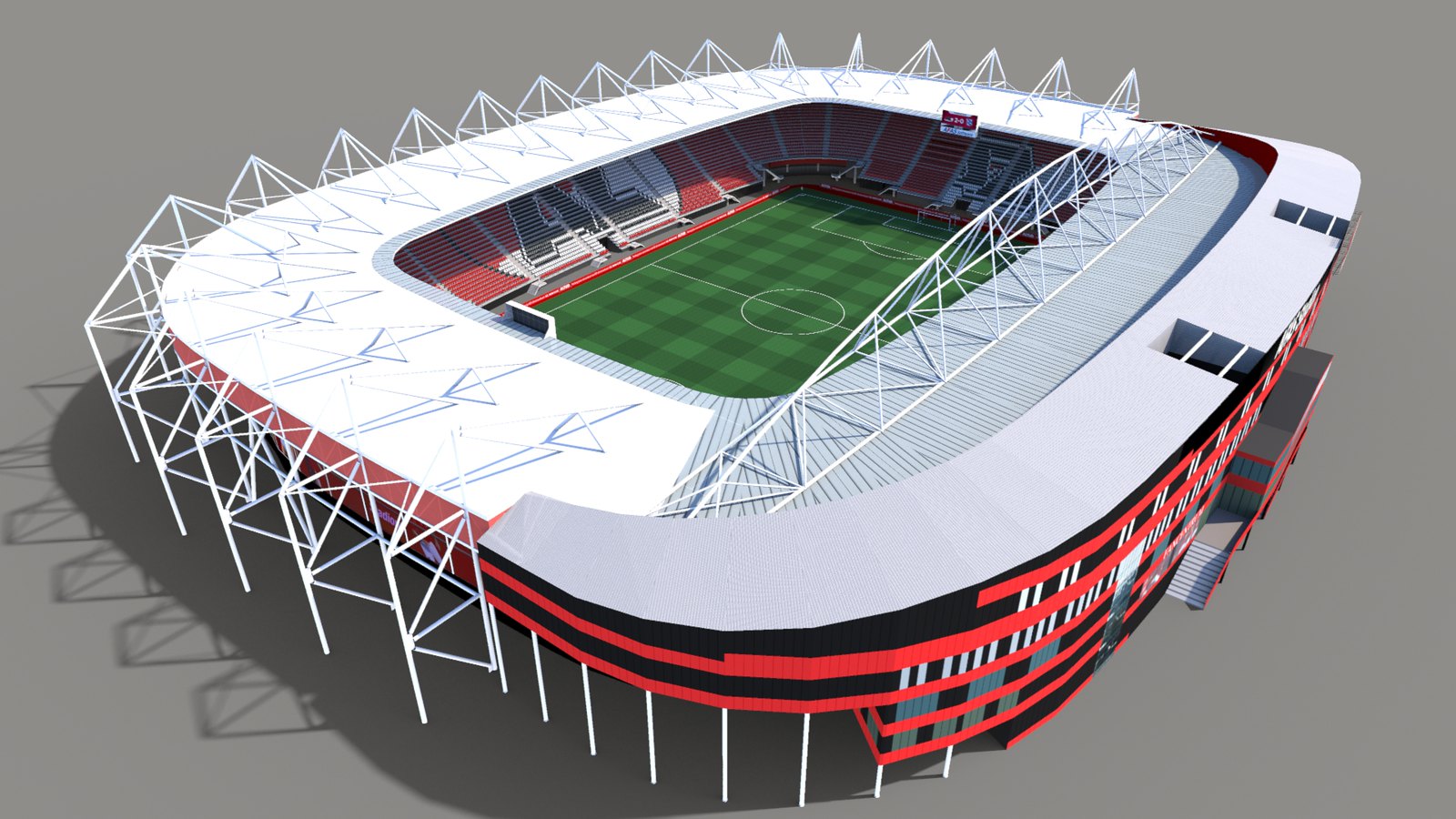 © Sebastiaan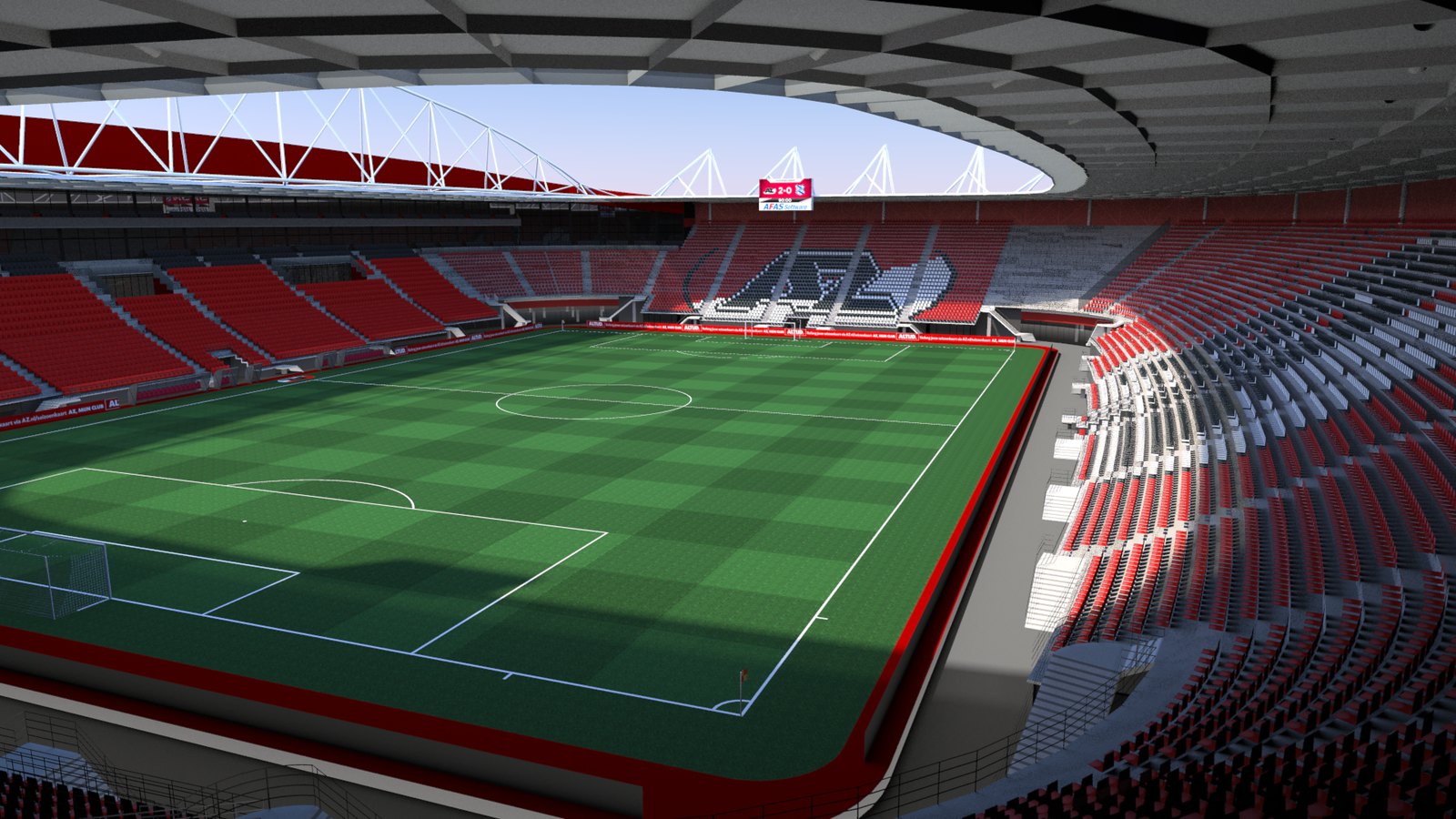 © Sebastiaan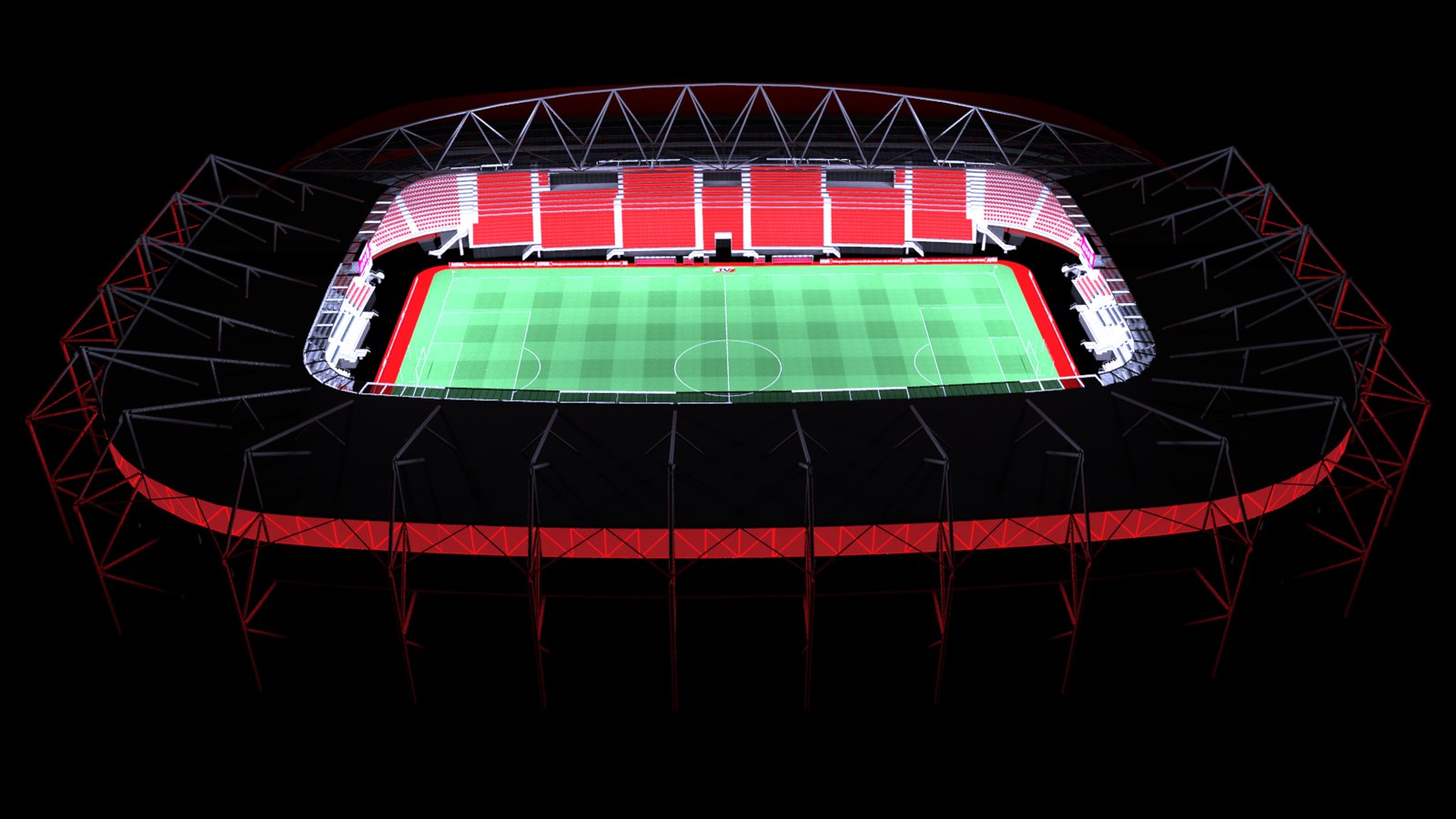 © Sebastiaan
Marc, StadiumDB Contributor