The Netherlands: New roof in Alkmaar will cost over €20 million
source: StadiumDB.com; author: michał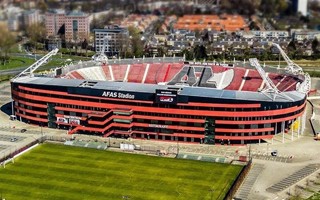 Installation of the new canopy over AFAS Stadion will require over half of what the original stadium had cost over a decade ago. The burden comes at hard times of COVID-19, so the city is willing to help.
AZ Alkmaar director Robert Eenhoorn has recently admitted that initial estimates for the new stadium roof were too optimistic. This covers both time needed for construction and resources to pay for it.
Work at the stadium is already ongoing, last week both video boards were removed. It's already confirmed that construction of the roof will not be over before autumn, though initially the club had hoped to carry out bulk of the work during the summer. However, a plan is in place to allow for construction to run along with regular stadium use, should football return after September 1.
The price tag might prove far more painful to bare. Because it's a private project agreed between AZ Alkmaar and BAM Bouw en Techniek, neither side has to reveal its value. But, reluctantly, Eenhoorn has admitted that it's a real burden. "It's over €20 million, let's keep it to that." said Eenhoorn, speaking to Nordhollands Dagblad.
AZ Alkmaar was enjoying a very healthy financial situation before last year's roof collapse but that incident caused severe ramifications. Games had to be held in the Hague until December, fans had to be compensated for the inconvenience of travelling 85 kilometres.
While insurance helped cover most of the cost directly associated with the catastrophe, building a new roof is on the club's shoulders. And it comes at a very hard time, seeing the coronavirus pandemic end football for at least half a year, drying up nearly all revenue streams within a day.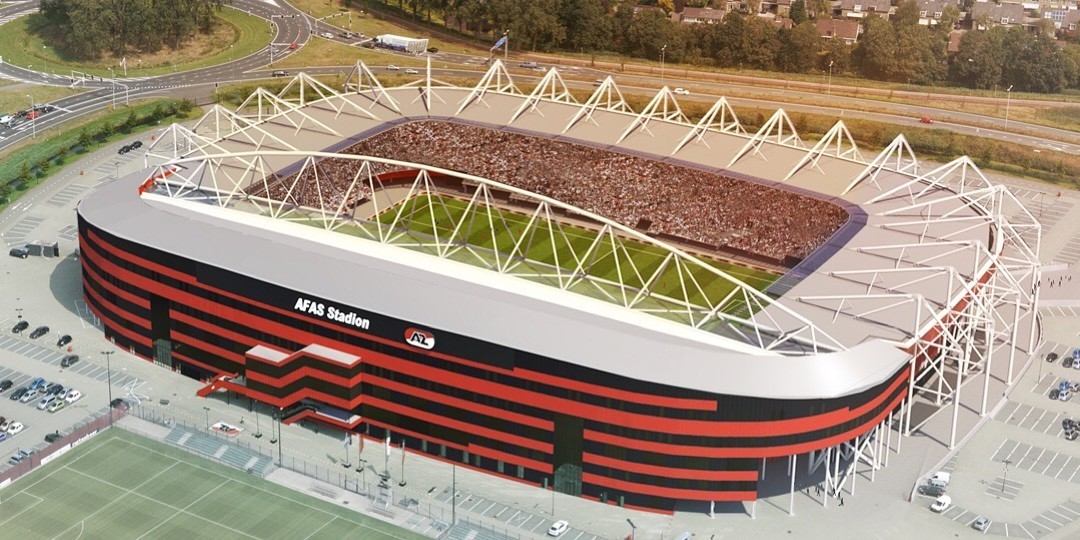 This is where the city wants to step in. The administration of mayor Piet Bruinooge has offered to lend or guarantee €10 million to the club. This way a safe loan or better conditions for private debt can be achieved, subject to approval by the city council on June 25.
Expansion has to wait
As we wrote when the new roof's design was revealed, AZ Alkmaar intends to use the new roof in order to safeguard expansion of the stadium. Both ends and eastern corners are to be raised, with new rows added on top in order to reach the height of the east stand.
However, these additional rows cannot be filled with seats, not just yet. As things stand, AZ Alkmaar is at peak of what the current planning permission allows, so a new one is needed. Furthermore, additional parking spaces have to be created in order for any extra seats to be approved, as we previously wrote.
Marc, StadiumDB Contributor