The Netherlands: AZ Alkmaar reveal new roof
source: StadiumDB.com; author: michał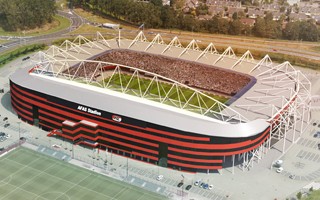 9 months ago they barely avoided a tragedy, when the old roof collapsed. Now AZ Alkmaar have revealed that BAM will deliver the new structure, which will enable stadium expansion.
Today AZ Alkmaar have announced the contract signing with BAM Bouw en Techniek. The contractor famous for numerous stadium projects will work – along with steel structure manufacturer ASK Romein – on delivery of the new AFAS Stadion roof. The canopy was designed by Zwarts en Jansma, architects of the entire stadium.
Along wih the information AZ have published three renderings that clearly show a much larger and thicker white steel system around the stadium. The main stand will be covered thanks to a distinctive arch, while remaining three stands will be protected by 20 cantilevers reaching well outside the stadium.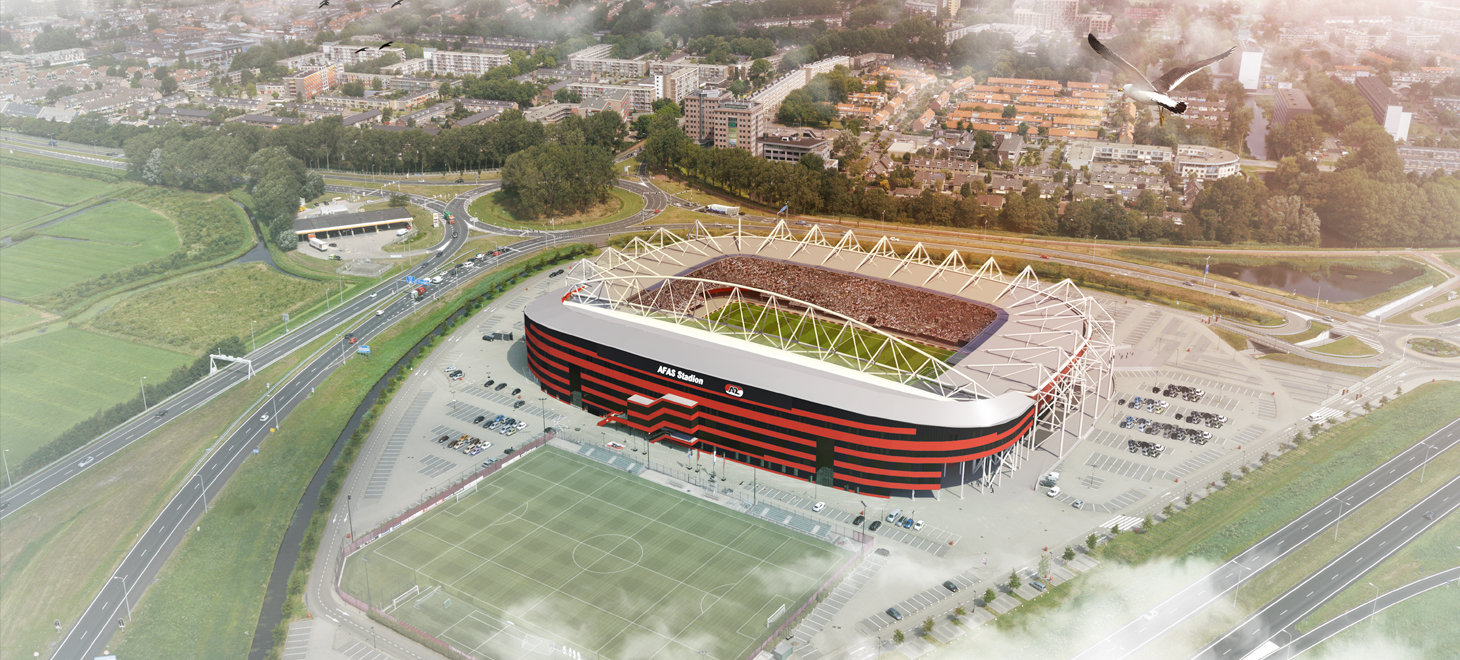 © AZ Alkmaar
The new canopy will reach 4 meters deeper into the stadium, which forces part of the cladding to be transparent in order to ensure proper sunlight access. The reach should also protect new front rows, which aren't shown in the renderings but are part of the club's plan to expand the stadium in short- to medium-term.
While the steel arch becomes a new symbol of AFAS Stadion, four floodlight masts will have to give way. New LED lighting system will be mounted along the inner eave of the stadium, reducing light pollution at night.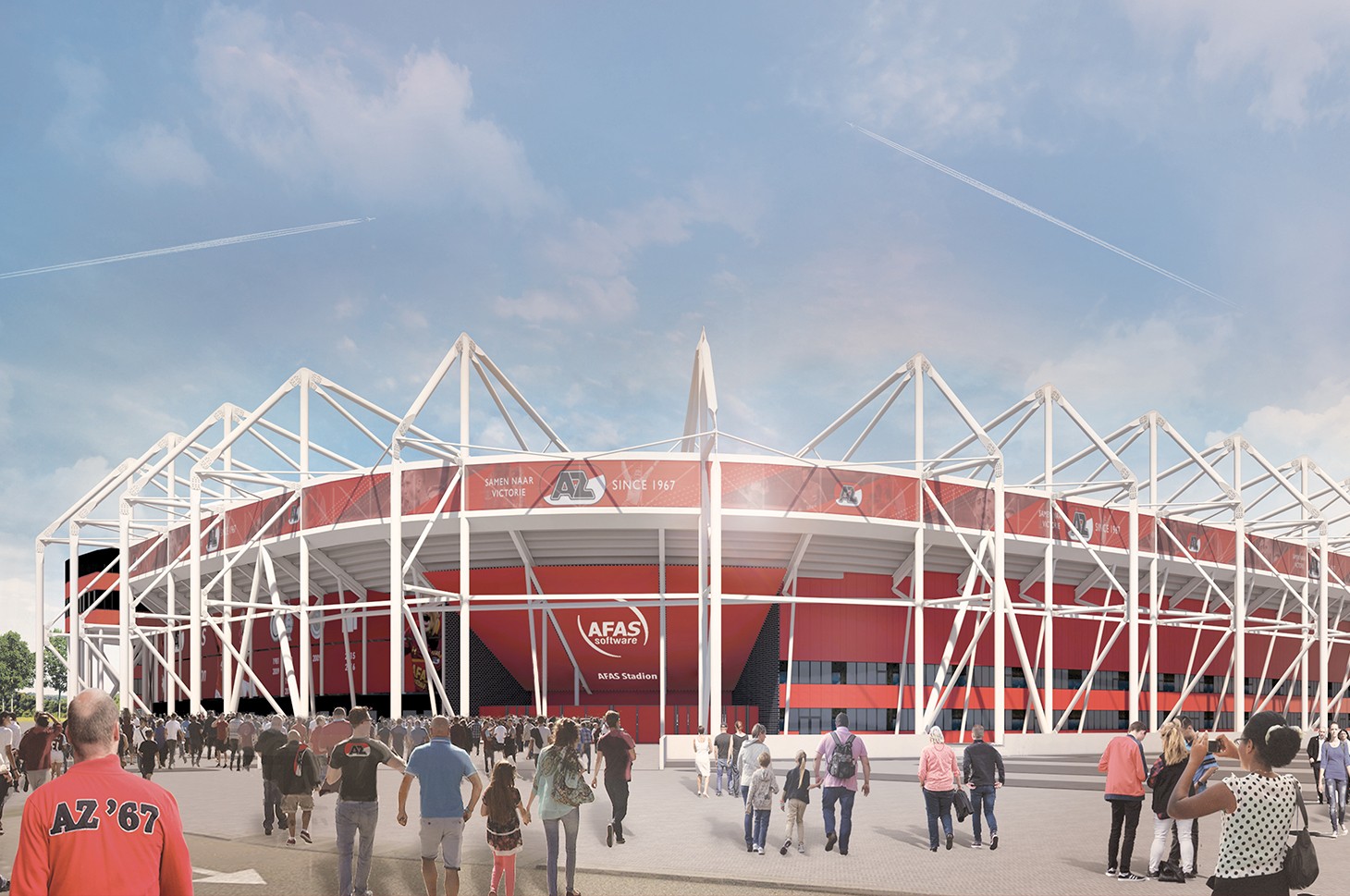 © AZ Alkmaar
As the images show, both the roof and stands will receive a new, uniform height (apart from the main one). This means additional rows being added particularly in two corners of the stadium. AZ Almaar are yet to reveal the extent of expansion reached this way but the club have already assured fans more information will be coming their way soon.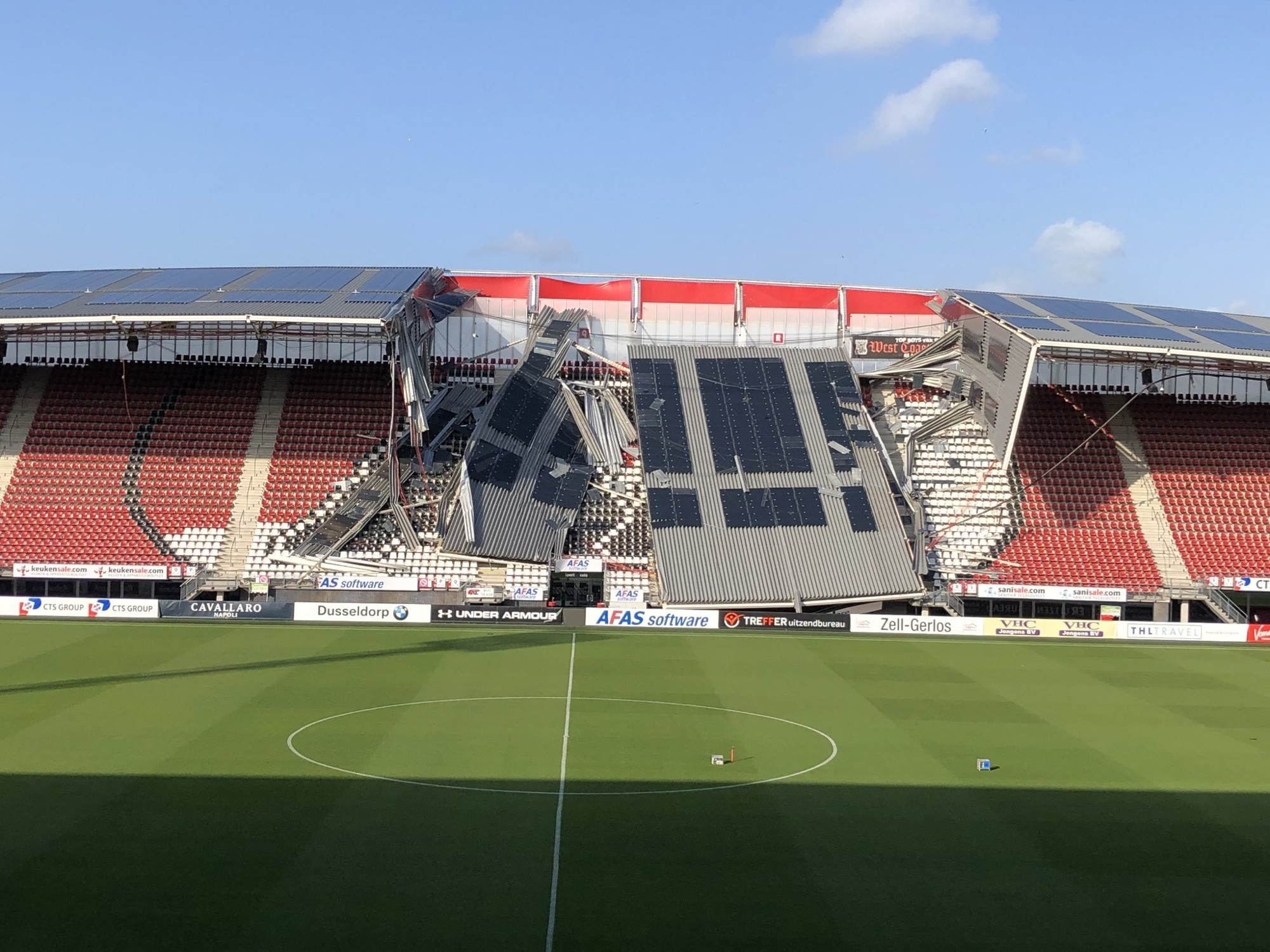 Preparatory works are already being carried out. With a ban on matches until September, BAM workers have a greater window to work in before football returns. And if fans are allowed back to the stadium before 2020 ends, the schedule foresees simultaneous works and matchday operation.
The roof over AFAS Stadion's east stand collapsed on August 10 of last year. Independent evaluation proved that the downward wind pressure – that wasn't accounted for in the design – has caused the collapse. By December of 2019 nearly all of the roof was dismantled, allowing AZ Alkmaar to return to the stadium.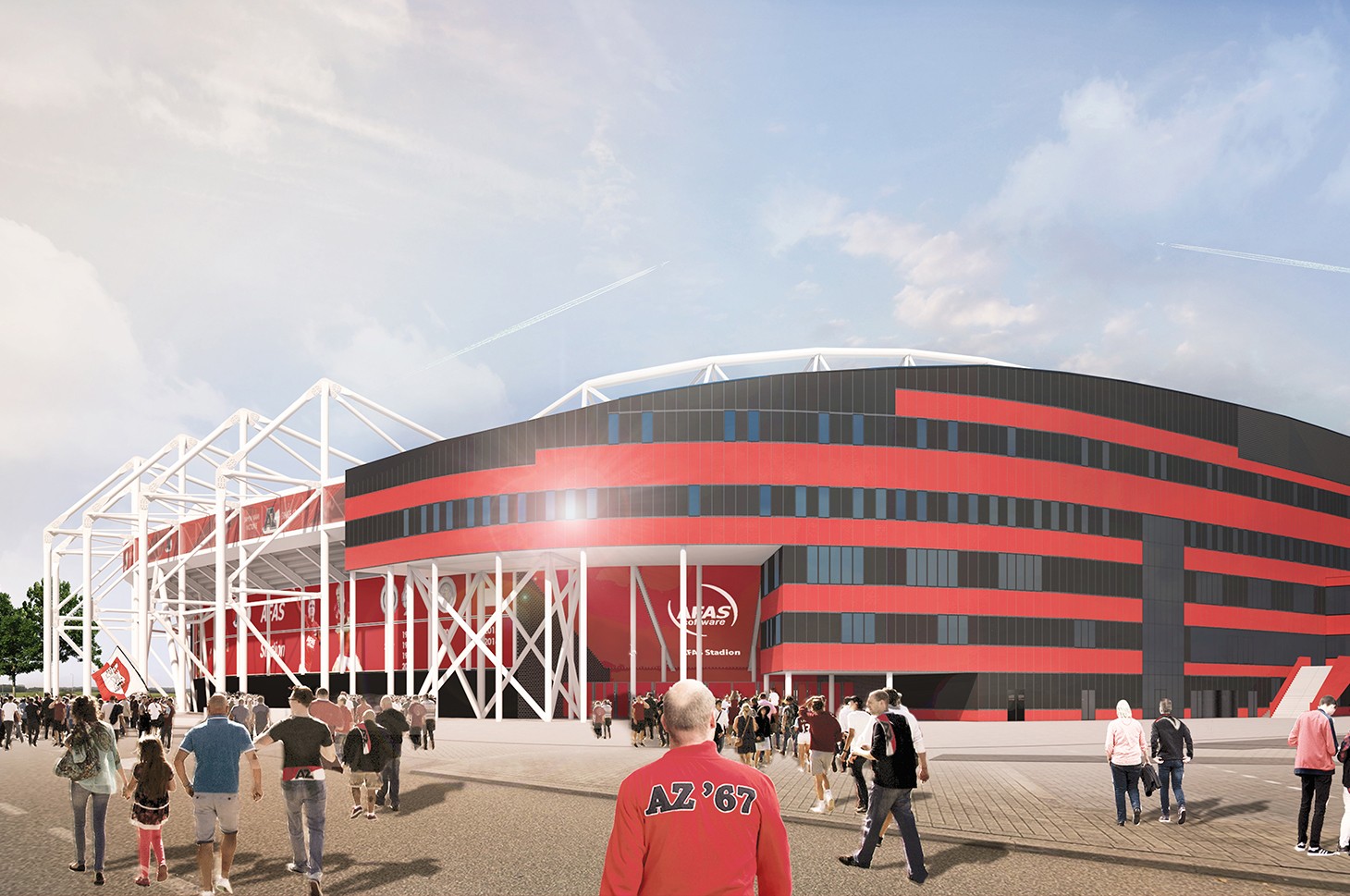 © AZ Alkmaar