Alkmaar: Roof collapse shakes AZ stadium
source: StadiumDB.com; author: michał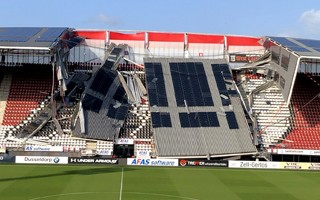 Central portion of the roof over opposite straight's fell onto the seats below on Saturday afternoon. There are no injuries, emergency services are on site.
Saturday afternoon proved traumatic for AZ Alkmaar supporters, even if their team hasn't played a home game since last week. Central segment of the roof over AFAS Stadion's north-eastern stand collapsed onto the seats.
Unofficial reports suggest the catastrophe was caused by severe storm that went through Alkmaar earlier in the day, bringing strong wind with it. Emergency services were called immediately and the situation is being assessed. AZ Alkmaar is expected to provide details soon, for now reassuring everyone that no person was harmed.
The collapse is now under scrutiny of the Dutch Safety Board (OVV), which is evaluating whether a detailed investigation will be undertaken.
AFAS Stadion remains one of the more modern stadium across the Netherlands, having celebrated its 13th birthday just a week ago. Affected part of the roof bore extra load since 2016, when photovoltaic panels were installed in order to boost sustainability of the ground. However, it would be premature to connect the additional weight with the collapse as contributing factor.
The next match in Alkmaar is planned for Thursday, August 15, against Ukraine's FK Mariupol. As of now it's unclear where AZ Alkmaar would host it, but returning home is out of question.
We should mention that it's already the second roof collapse over a Dutch stadium this decade. The previous one happened in 2011 in Enschede and killed 2 workers. Circumstances were fundamentally different, however, as the first accident happened during expansion, at what was then a construction site.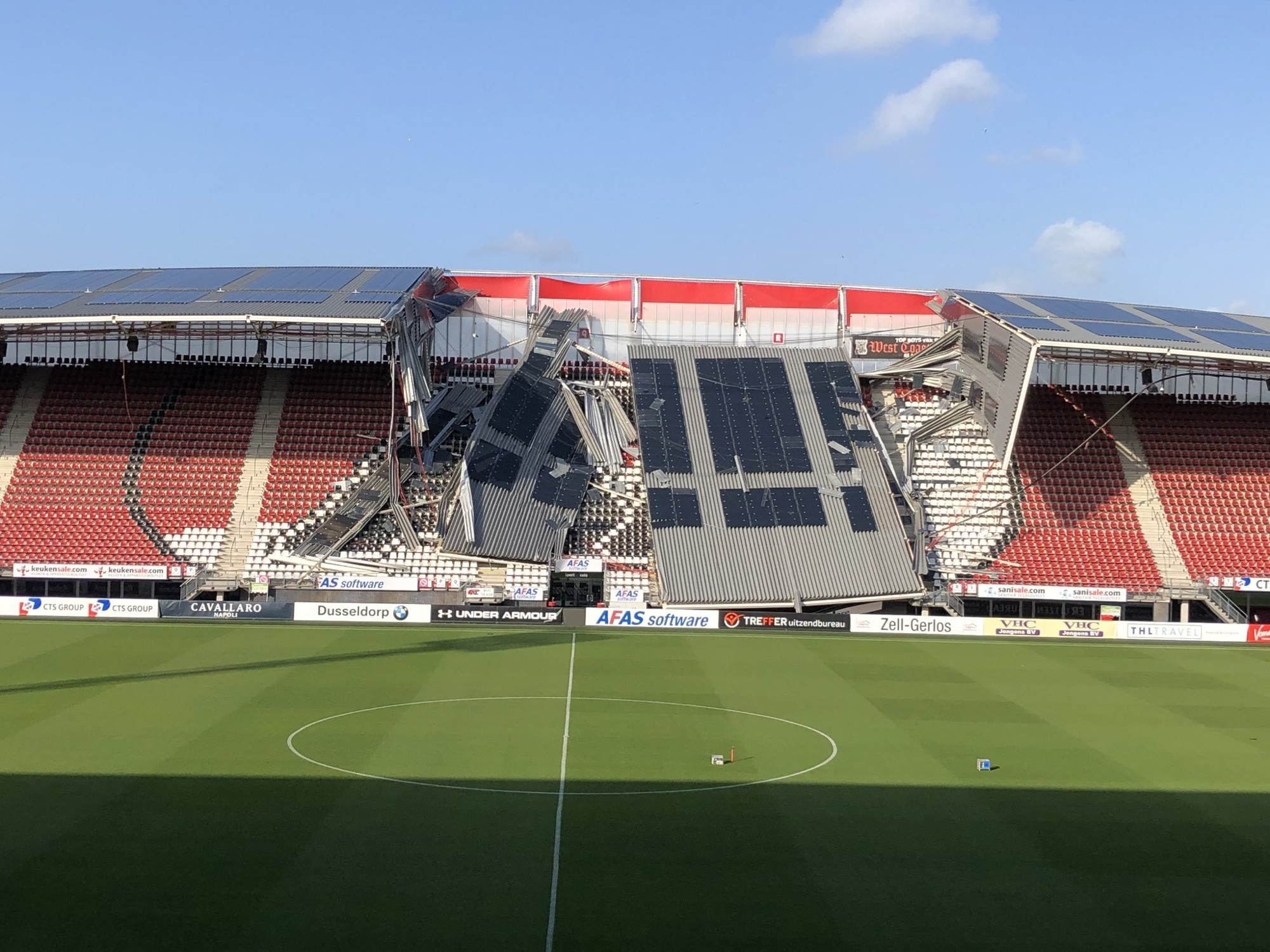 © AZ Alkmaar