Amsterdam: ArenA conversion continues unhindered during lockdown
source: StadiumDB.com; author: michał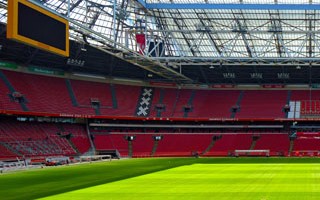 The first new corner section of Johan Cruijff ArenA is nearly complete. In total the stadium will gain over 1,100 new seats and a vast new standing section by the time supporters return.
At the end of May Johan Cruijff ArenA in Amsterdam released confirmation that the first new corner section (south-west corner) is nearly complete. In total, four corner gates, a very distinctive element of the stadium, are being covered in order to provide additional seats to fans who are currently left out of the stadium.
The newly added section will consume a total of 112.5 tons of concrete, 3 tons of rebar and 96 tons of structural steel. Each corner will include a 6-row movable section, which would be raised and lowered with hydraulic pistons in order to ensure access to the field for technical transports.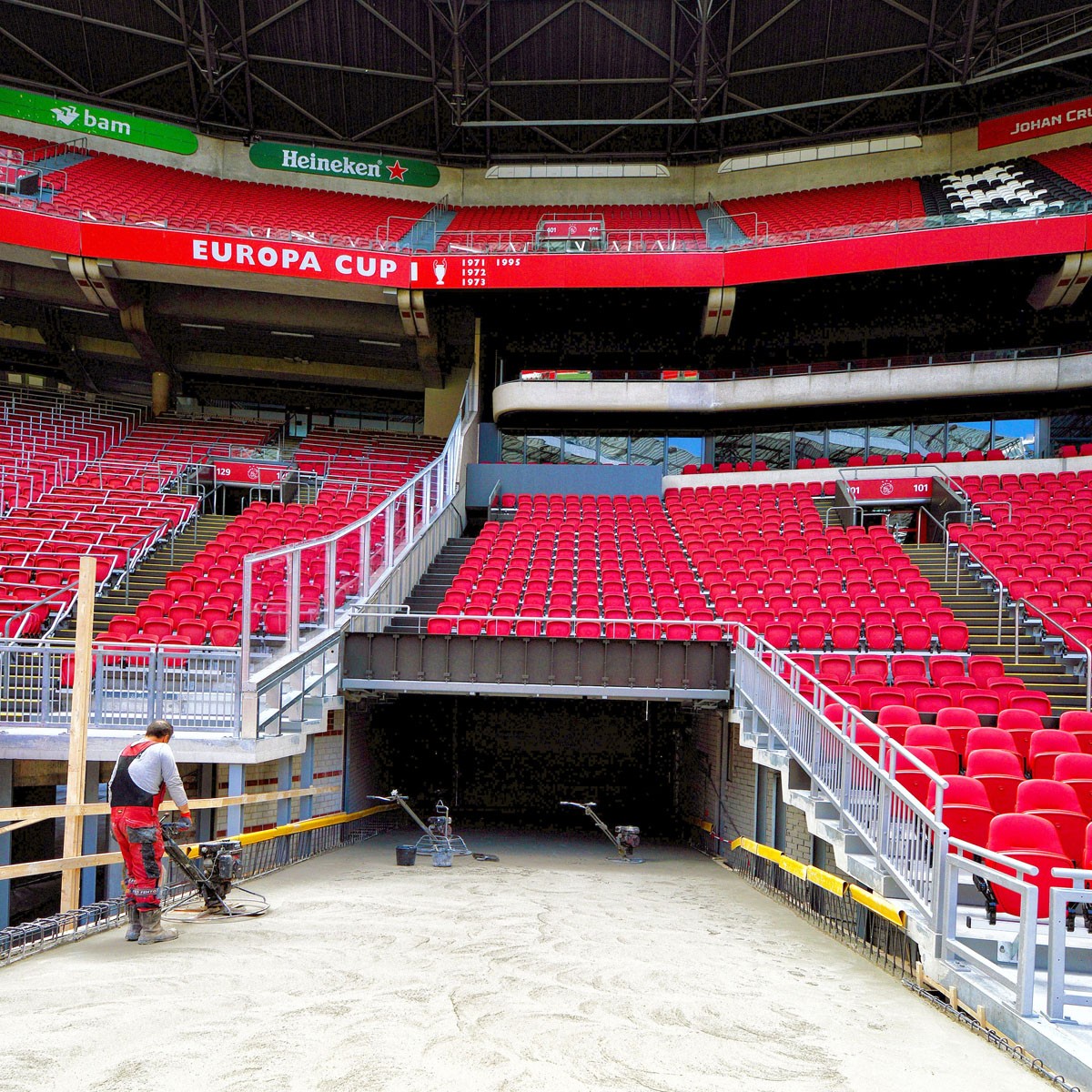 © Johan Cruijff ArenA
Additional demountable stands will sit on the truckload ramps themselves. These dismountable constructions would have to be removed in order to use the new permanent ramps in each corner, allowing logistics from and to the field platform to continue unhindered.
According to the stadium operator, Johan Cruijff ArenA will thus earn 880 new seats. However, the number only includes new permanent positions, not the movable ones. In total the net gain will exceed 1,100.
All works are to be done by mid-July, so long before football can return, with or without fans. Work was initially intended to be done before Euro 2020, however the tournament's rescheduling for 2021 changed the time frame.
Aside from new corners, the lower south stand is nearly entirely being converted into safe standing areas. Only portions of app. 100 individual seats near each corner are being left without railings. Should a ratio of 1:1 be retained, capacity of the south end will be 5,254.
However, all it takes is allowing slightly more people (1:1.2) in order to gain nearly 1,000 fans more inside. Should that happen, effective capacity of the stadium could soon reach 57,000. At this point it's only our hypothesis, though we'd love to see that happen.
Marc, StadiumDB Contributor