Los Angeles & Las Vegas: Despite coronavirus, both giants as planned
source: StadiumDB.com; author: michał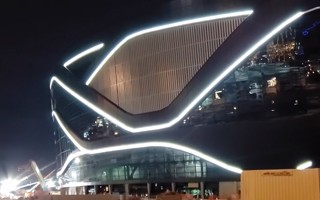 Though further workers have tested positive over the last 24 hours, both SoFi Stadium and Allegiant Stadium are progressing as planned. Construction should finish early into the summer.
Ever since the coronavirus outbreak has hit the US in mid-March, the fate of major stadium project also became uncertain. In the States it's an interesting mixed bag, because stay-at-home regulations vary between states, counties and cities, with some not introducing any at all, while others becoming very strict in execution.
This means some stadium projects are deemed nonessential works and have been halted, like the Austin FC stadium. Then again, in Nashville, Columbus or Cincinnati construction is ongoing.
For both of the world's most expensive stadia – SoFi Stadium in LA ($3.4 bn) and Allegiant Stadium in LV ($1.9 bn) – it's been business as usual, with both California and Nevada allowing construction works to continue.
Although local media, like the LA Times or LV Review Journal, reported on many workers' uncertainty and additional stress, many are still considered among the lucky ones to still have work to do, as unemployment skyrocketed within just a couple weeks.
Even the confirmation of first COVID-19 cases on both construction sites just days apart (first confirmed case on March 25 in Las Vegas, confirmation in Los Angeles on March 28), work wasn't disrupted. Of course, special protocols were introduced – number of toilets and sanitary units increased, while personal contacts between staff became reduced to a minimum (work time diversified, switching to teleconferences instead of meetings, etc.).
Over the past 24 hours, each of the construction sites has confirmed further COVID-19 cases. That's why Turner + AECOM + Hunt joint venture at SoFi Stadium introduced further measures, like mandatory temperature taking at start of shifts. For Mortenson + McCarthy in Las Vegas this means each worker being asked about any symptoms before beginning work. Places were confirmed infected workers had worked are sanitised, while the men themselves are isolated.
Will they open later?
At the time of writing this, both projects are chugging along just fine, though the situation is dynamic and may change. As confirmed by Las Vegas Raiders owner Mark Davis a couple of days ago, there is no expectation of delays and the current timetable is kept. This would mean opening at the start of the NFL season, of course as long the season itself begins as planned.
© Los Angeles Rams
In California the optimism seems to be more cautious. LA Rams COO Kevin Demoff sees safety and delivering the work right more important than meeting deadlines. "Our stadium, and I believe the Raiders' stadium as well, will both be amazing when they are finished and when they will begin play, which will certainly happen in the near future, whether that's in July, August, September, [or] in 2021."
Officially, opening in Los Angeles is planned for July 25, when Taylor Swift is expected to perform. However, as the talk of shifting summer concerts to a later date goes on, this event could also see a change.
What stage are they at?
Because work on both stadiums is going on simultanously, with deadlines very close to one-another, there are similarities as to where they are at this point. Translucent paneling on top of both stadia is growing with every passing day and good weather permits all other work under the future domes to go on as well.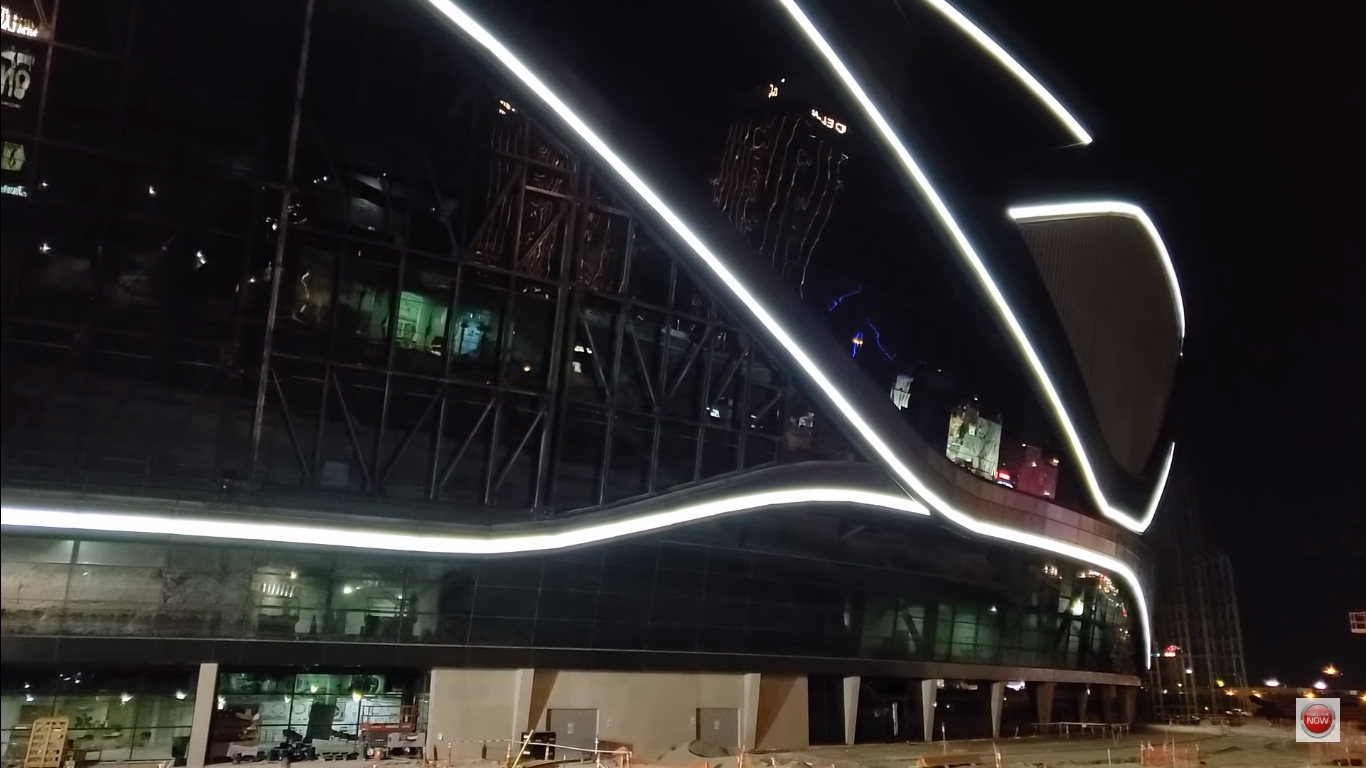 © Raiders 1967
In Las Vegas last night the future illumination was tested for the first time, even if only covering a third of the stadium so far. Just a look at it makes you realise why the stadium is being nicknamed 'the death star'. With facade cladding mostly in place and Allegiant Stadium logos adorning them, it's almost entirely enclosed now.
In Los Angeles the assembly of SoFi Stadium's immense screen, marketed as the oculus, is finishing where the field will be, before it's lifted into place. Around it, installation of the 70,000+ seats is nearly complete.