Year in review: Best stadium designs of 2019
source: StadiumDB.com; author: michał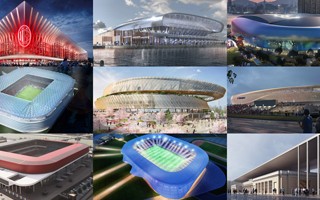 Over the past 12 months we're presented nearly 40 new stadium concepts to you. Not all of them stand a chance of becoming reality, which is the more reason to present the best of 2019!
There's a reason why renderings of new grounds are called 'stadium porn'. If you love sports venues, just looking at what the future may hold can keep you up at night. Soon, in February, we'll invite you to select the best stadium opened in 2019. Then in mid-2020 we'll enjoy the opening of two stadia more expensive than any others in the past, in Las Vegas and Los Angeles. But today let's take a look at the best of 2019 in terms of new designs. Warning: it's a very personal, subjective ranking.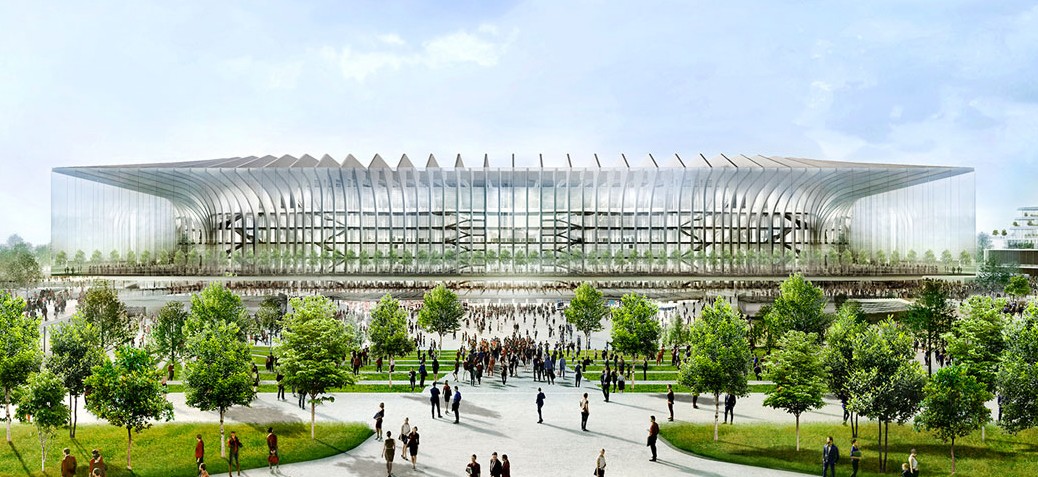 Inter and Milan have to select one of two official concepts and they've asked their supporters to do just the same. We also decided to include only one of them in our list. We're not claiming it's beautiful, worry not. But the Populous concept is absolutely spectacular and iconic (a word much abused in architectural PR but actually suitable here!). It doesn't attempt to mimic the legendary San Siro but offers something equally captivating and distinctive. The 'Cathedral' concept would see 60,000 people on matchdays and officially is expected to cost around €650 million. The scale is enough to impress but it's also the official replacement of one of football's most sacred temples, so it had to come top of the list. [a small caveat to end with: were we to decide based on the masterplan for the entire 26-hectare complex, we may have went for the Manica concept, however at this point the masterplan for areas around the proposed stadium is preliminary so we focused on stadium architecture]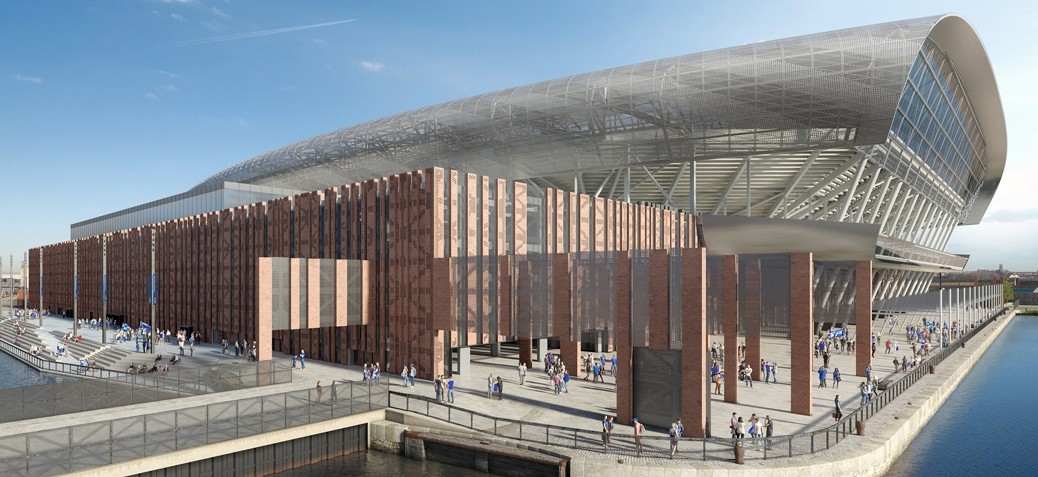 They'd been talking about it for a couple of years, they'd been teasing us with glimpses into the proposed stadium and finally in 2019 Everton revealed the entire concept for their new riverside stadium. Already its location within the UNESCO-listed Mersey riverfront is quite stunning and the architecture by Dan Meis attempts to make use of the industrial dockland heritage, combining old brickwork with glass and steel. A unique stadium is on the table in Liverpool, also one with immense support from the community. As much as we love the historical rivalry across Stanley Park, we're rooting for Everton's relocation effort to go forward.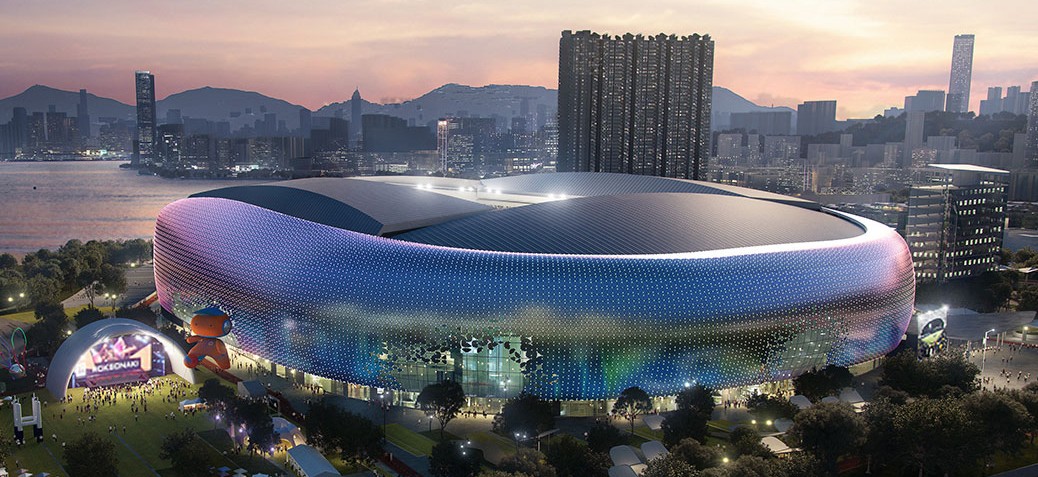 Hong Kong grabbed media headlines in 2019 for many reasons. But while we wish all the best to its population and admire their fight, we're certainly not including the proposed new national stadium of Hong Kong on political basis. Pearl of the Orient is a fascinating concept. Even if its overall form is nowhere near unique, the complexity and technological advancement should be admired. A 50,000-seater with sliding roof in any setting is a major development, yet alone on the site of the former Kai Tak airport, within one of the most fascinating cities worldwide. And yes, we know it was revealed in December of 2018, but we added it in 2019 so it counts.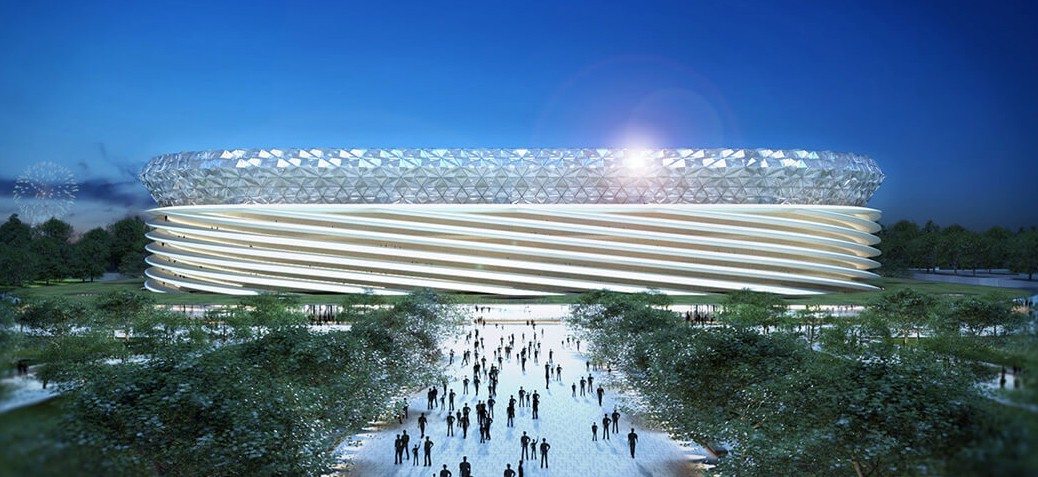 Not an official concept by any means but we still needed to include it. After all how often do you see a stadium replacement scheme generate international debate and provoke independent design teams to come up with counter-proposals. In 2019 we've seen just that and the debate around demolishing/retaining San Siro is fascinating. This concept by Jacopo Mascheroni is a peculiar effort to restore San Siro to its 1955-1987 form with an elegant, modern twist.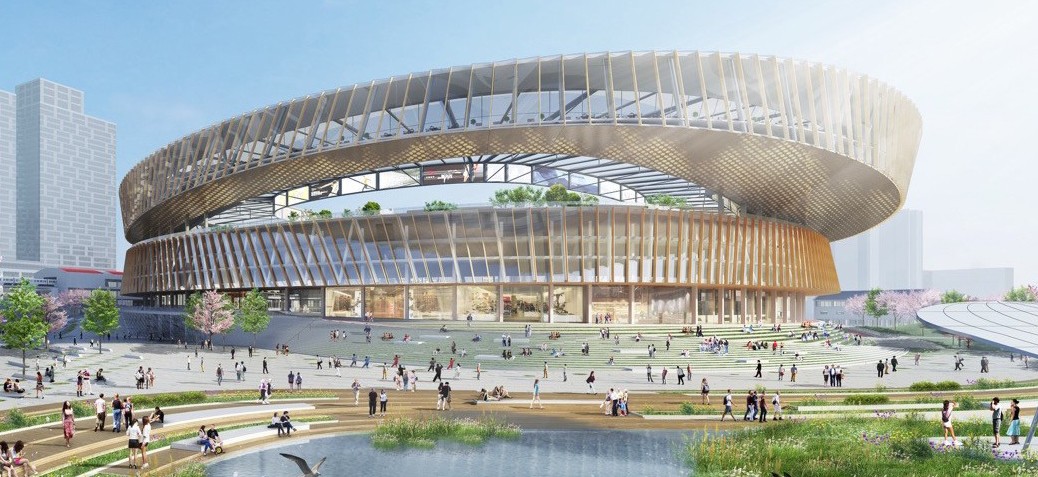 This concept also dates back to 2018 itself but we still cannot get it out of our heads, especially in the era of constant growth in Chinese football. Hongkou is a symbolic stadium, first football-dedicated across the country. In the future it might also become a gem among Asian stadia. The vision by Sasaki foresees 50,000 capacity and an absolute mass of secondary leisure/recreation uses that would truly benefit the people of Shanghai. All in the shade of powerful architecture.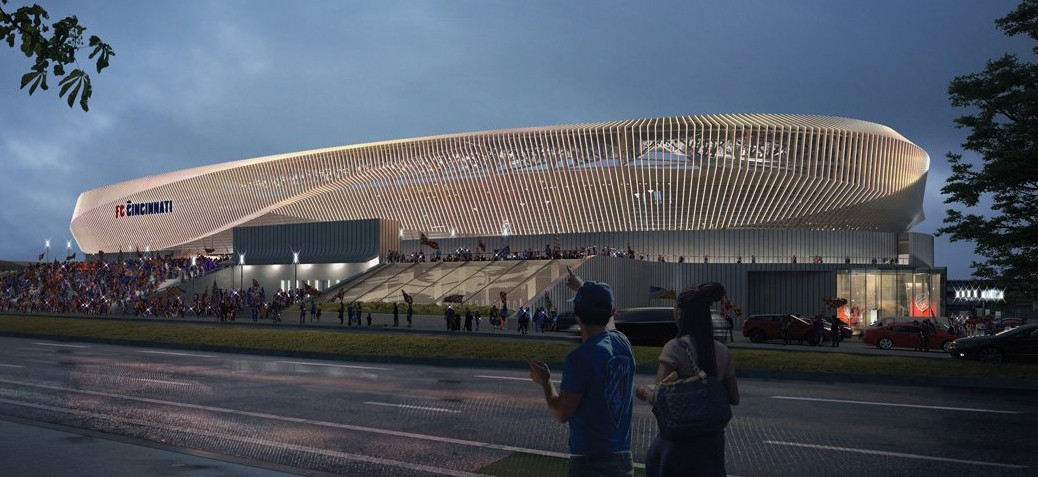 This stadium has been in the working for a couple years now and even though works on the site actually started in 2018, we had to wait until 2019 for the final concept. And it came as a surprise because we were led to believe that Populous were only supposed to finish what Dan Meis had started. Meanwhile, the final vision is vastly different than what we had seen since 2017. A high-tech arena that will stand out even within MLS, the league seeing at least one fresh stadium every season.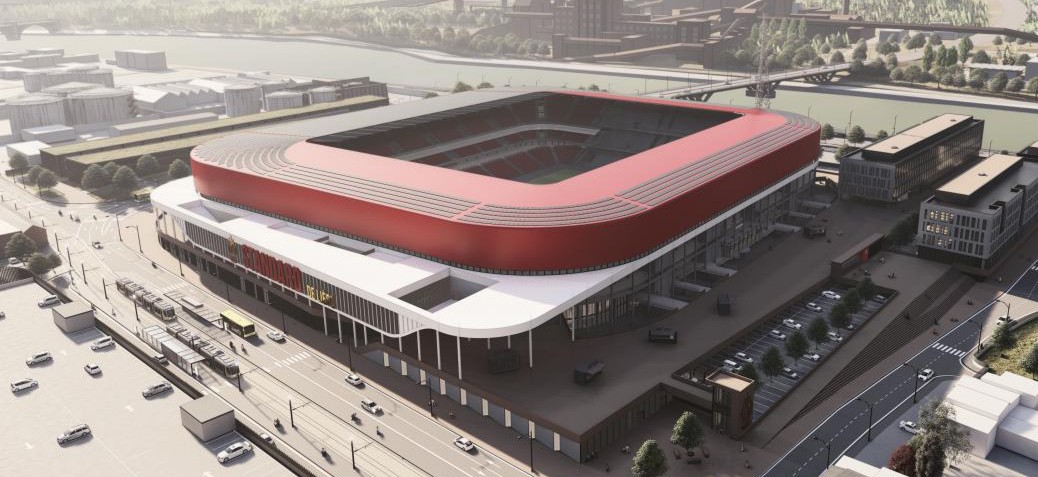 It may have had its heyday well in the past, but the existing stadium in Liege is among our favourites throughout the Benelux. Dramatically steep three-tiered stands are unlike any other stadium of this size. So we're very pleased that Standard de Liege decided to retain this distinctive feature and simply complete the bowl with a new main stand. Even when packed with secondary uses from the outside, the stadium will thus remain the towering cauldron that we love.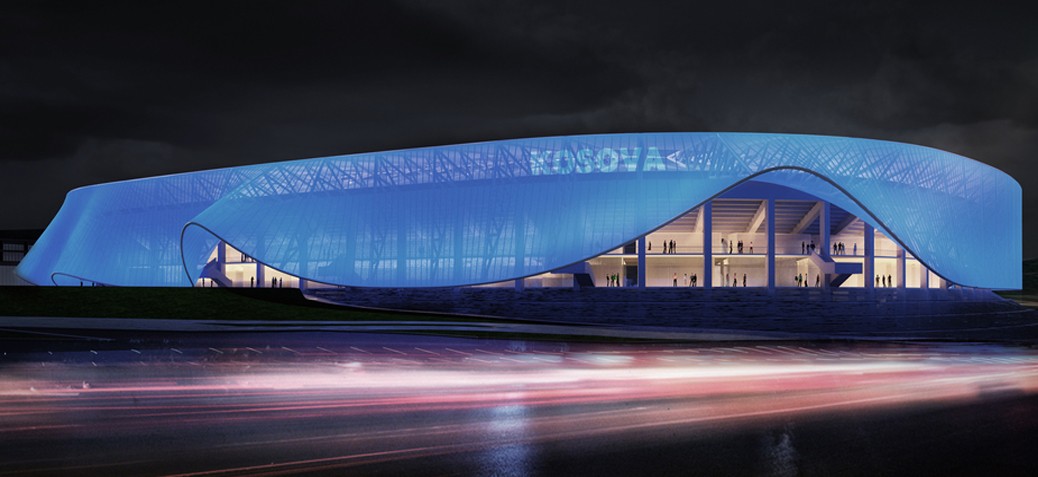 Even if UEFA's recognition of Kosovo is still controversial to some, the national team and its supporters have had a great 2019. Not far from reaching Euro 2020 and with all games played with a sold out auditorium, this team could use a new national stadium. This is where the Tabanlioglu concept comes in. Despite being an 'economy' project for a ground of 30,000, it still produces interesting architecture and may be a reason for pride. One doubt is the location quite far from Pristina but not the stadium itself.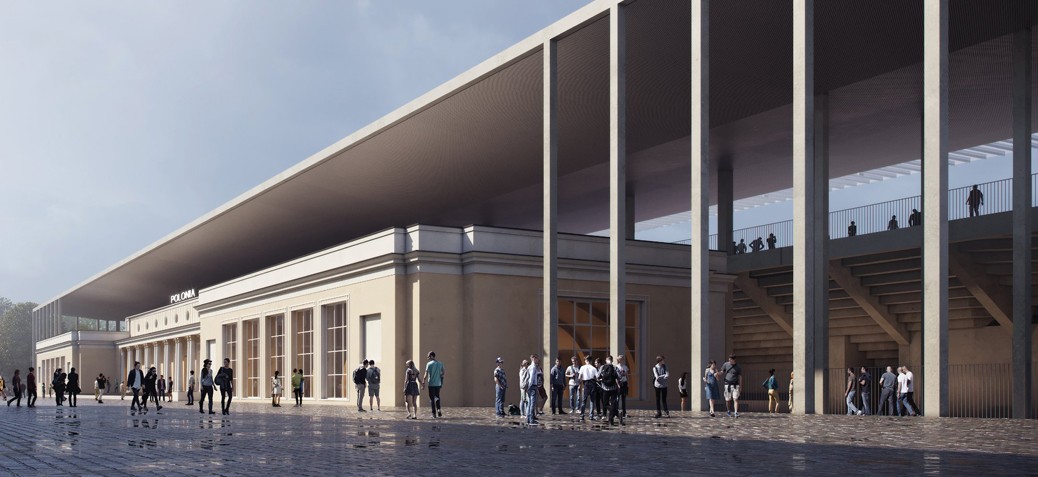 Maybe it would have been ranked higher if not the fact that before 2019 ended it already went from 'awaiting implementation' to 'on hold'. This is how Warsaw's most central and historical stadium would look when redeveloped. Architecture by JSK is respectful to the monument-listed main grandstand while allowing development not just of the football section of Polonia Warszawa but also many other sports practices at the club. Like fans of Polonia we still hope Warsaw authorities will reconsider and make the stadium happen because this very ground was subject to more broken promises than any other Warsaw venue...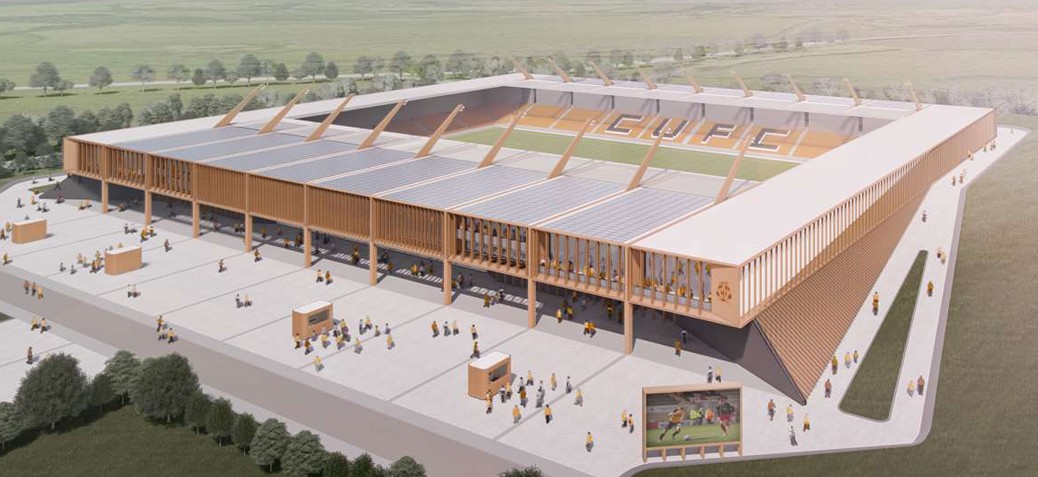 It's only a preliminary concept so we shouldn't get too attached to specific details presented. And yet it's hard not to get attached because this vision by KSS is a true beauty, one we'd expect in Switzerland or Spain, not in Britain, known for more pragmatic and less impactful designs. That said, Cambridge United still need to secure funding and develop the final vision. Fingers crossed for it to preserve as much of the original as possible!