UEFA: Petersburg, Munich and London take UCL finals
source: StadiumDB.com; author: michał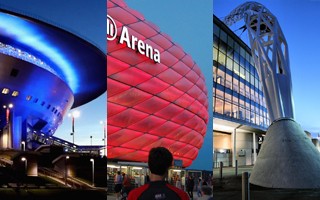 Three consecutive hosts for UEFA Champions League finals are revealed. It's the first ever final for Saint Petersburg, second for Munich's Allianz Arena and third for new Wembley. Also, Europa League and Super Cup venues for 2021 are announced.
Saint Petersburg's first (and second overall for Russia) Champions League final will take place in 2021, as announced today in Ljubljana by UEFA. The match comes just a year after the 2020 Euros, also to be held in St. Petersburg, and three years after the city's World Cup. With nominal capacity of around 65,000 the stadium is the smallest since 2014 to host the event.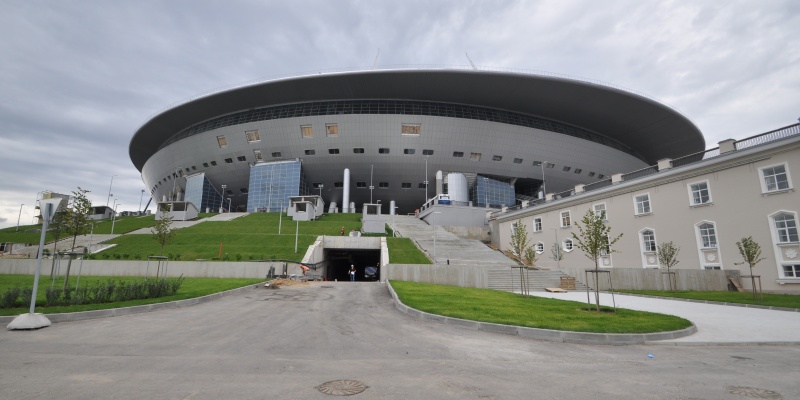 © Metrostroi
Munich in turn received its second UCL final at Allianz Arena (fifth overall, including Olympiastadion), which will take place in 2022. Interestingly, the event comes just 2 years before Euro 2024, also hosted in Germany. It should be noted that the Bayern's new stadium has undergone significant reforms since its first final, including partial replacement of seats, as well as new lighting, giant screens, illumination and more.

© Dieter Ein
Finally, 2023 will see Europe's best clubs clash at Wembley. The 90,000-seater has already hosted two finals (2011, 2013) since its opening, while it's London's 8th final in total, including the old Wembley.
Already awarded, the 2020 UCL final will take place in Istanbul. It will be the second and possibly last final to be hosted by Atatürk Olimpiyat Stadyumu, which is set for demolition.
Other hosts for 2021
Champions League aside, UEFA has also selected the 2021 hosts for Europa League final and Super Cup game. The first will take place in Seville, at the home of UEL multiple winners, Sevilla FC. Estadio Ramón Sánchez Pizjuán underwent significant renovation in recent years and left Georgia's national stadium defeated.
Selection of UEFA Super Cup may be the most surprising tonight, with Belfast determined as most favourable location. Interestingly, it's the single smallest bidding city, at least stadium-wise. Windsor Park can hold over 18,000 people, while Stadion Dinama (Minsk) offers 22,000 seats, the Olympic Stadium in Helsinki has 35,000, while Metalist Stadium in Kharkiv boasts 40,000.
Something for fans? Well, symbolically
One of the journalists present asked whether the criticism over Baku's hosting of UEL final had influence on the decision but UEFA president Aleksander Čeferin didn't give a definitive answer. Instead, he pointed out that all of the selected hosts should ensure sufficient travel options and accommodation.
At the same time he admitted that UEFA has no influence over price gouging and even suggested that prices for the specific match dates are likely going up as the press conference was ongoing.
One thing UEFA has influence on is the division of tickets for its tournament finals. But nothing is likely to change in allocation of tickets. As Čeferin admitted: "When a sponsor pays €100 million, you have to give him something in return". Which in no way justifies poor decisions made by UEFA.
Also tonight, UEFA expressed solidarity with women in Iran and Saudi Arabia. The president urged every country not to engage in any football partnerships with counterparts from those countries until they respect basic rights of their citizens. But asked whether this would mean, for example, no more Italy's Super Cup in Saudi Arabia, Čeferin left this for Italians to determine. He did confirm, however, that the decision had support from federations and clubs.