StadiumDB Newsletter: Issue 83 - Wimbledon and Freiburg push forward
source: StadiumDB.com; author: michał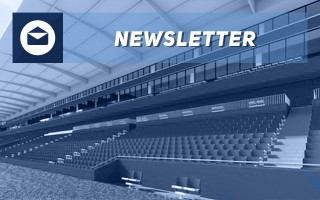 August means we're back to league and cup football in most European countries. As always, summer brings interesting developments. Here are the ones we covered last week.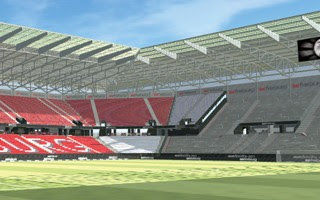 The most-read story in recent days is surely the case of SC Freiburg's exceptional virtual stadium model. It allows supporters to select their desired seat at the new stadium, currently under construction in Wolfswinkel. Not limiting the realism to accurate seating bowl, Freiburg include sun/shade at any given time, while allowing fans to enter their height for a more precise sight line.
Far more serious news came from Sydney, where the presumed contractor of Allianz Stadium reconstruction withdrew from the project. It's one more scandal surrounding the highly-politicised public project, which is already problematic enough. Now, without a company to carry out work valued at over $700 million, both the schedule and budget should be given a question mark. Though the government assures timely delivery isn't under threat, it is the same government that assured there already was a deal with Lendlease, the company which proved not to be bound by any contract.
In London, AFC Wimbledon are pushing forward in their crowdfunding effort. Already nearing £1.5 million, the club hope to reach £2 million soon, which is when the first stage of crowdfunding would end. Altogether the team expect as much as £7 million to be donated by individuals and companies, offering wellwishers incentives like naming rights to specific areas of the new stadium, including urinals or TV screens.
Manchester United are also moving forward with expansion of Old Trafford, but it's not the big one that's been subject to numerous speculations. For now we're talking about Stretford End's extention that would provide new facilities for disabled supporters. It will also boost the stand's aesthetics, as the renering suggests.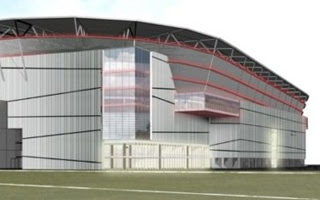 Much greater work is about to begin in Antwerp, Belgium. Royal Antwerp has all permissions needed to build a new south end, which would match the new main stand in terms of height, while providing 6 floors of facilities crucial to the team's expansion. By this time next year the modern, double-tiered grandstand should be ready for use.
Interesting development is about to unfold in Swansea, where Liberty Stadium will lose one of its two key tenants. Ospreys are moving out because the ground is simply too big for their needs and they decided to build a 12,000-seater instead. Which means that Swansea City would theoretically be able to expand the stadium, as has been the plan for years. We're writing 'theoretically', because at present the club's relegation to Championship has resulted in quite some empty seats, so Swans would have to move back to Premier League before considering expansion.